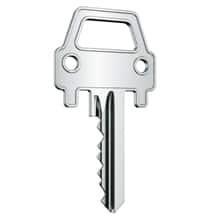 When you compare insurance companies and shop for a new policy, you should know more than just what a car insurer is quoting you for rates. Here are seven questions you should ask before signing off on a new policy.
1. What does that mean?
Have the agent or car insurance company representative walk you through the policy and explain how the coverage works, says Jeff Camara, a partner at Vargas & Vargas Insurance in Dorchester, Mass.
Once you grasp the basics, ask if there are any exclusions or restrictions, Insure.com consumer analyst Penny Gusner says.
Many policies, for instance, exclude coverage when the car is used for business purposes, such as pizza delivery.
Policies geared to risky customers sometimes include step-down provisions on liability coverage. Under those provisions, the liability limits automatically drop to the state required minimum levels when you let someone who's not on the policy borrow the car or when a driver under a certain age is behind the wheel.
2. Who's covered on my policy?
All the licensed drivers in your household and anyone who has regular access to the car should be listed on the policy.
Don't try to hide drivers to save money. You'll be sorry if your teenager, the one you "forgot" to mention, crashes the car and the claim is denied.
3. Do I have enough liability coverage?
The minimum liability limits required by states are notoriously low. You need more protection if you're a homeowner, have money in the bank or own other assets. Cause a serious wreck, and attorneys for the accident victims will come after you if you don't have enough liability insurance.
"They're going to go after anything and everything you own," says Addison Gardner of Gardner Insurance Group in Oklahoma City.
For someone building equity in a starter home, he recommends bodily injury protection limits of at least 100/300 ($100,000 per person and $300,000 per accident).
The good news: Adding liability coverage doesn't cost that much. Camara has even seen cases when raising the liability limits lowered the premium. That's because insurers know buyers who purchase the minimum required coverage tend to switch insurers frequently; they're after customers with staying power.
"You're not buying it to be legal," Camara says. "You're buying it to have coverage."
4. What are my deductibles?
Besides the deductibles for collision and comprehensive insurance, ask whether you have a glass deductible, Camara says. For a small price, many insurers offer a zero glass deductible so you can fix small windshield chips and cracks for free before they grow into more expensive problems.
Ask about other deductibles. Camara has seen policies in Massachusetts with up to $2,000 deductibles on personal injury protection.
"Ask yourself, 'Am I being penny-wise and pound-foolish?" he says.
5. Am I getting all the discounts and perks that I should?
Different insurers offer different discounts. Gardner says to ask the agent or insurer to list all the potential discounts the car insurance company offers, and check whether you're getting the applicable ones.
Check in with your insurer at renewal time, too, to see if any new discounts or perks, such as accident forgiveness, might apply, Camara says. New programs may not be applied to your policy automatically; you have to request them.
6. Should I add or drop coverage?
There's usually no point in having collision and comprehensive insurance on a clunker.
"If you're driving Grandma's old Buick, you probably don't need to have full coverage," Gardner says.
Likewise, you might want to add coverage if your situation has changed. Perhaps your household downsized from two cars to one. It might be time to add rental reimbursement coverage in case you need a rental car while your vehicle is getting repaired after a collision or comprehensive claim, Gusner says.
Have you added custom equipment, such as custom rims or a fancy stereo?
"That's usually not covered under comprehensive and collision coverage, or it's very limited," Gusner says. "You'll need to add coverage for custom parts and equipment."
7. What's the surcharge schedule?
That's the schedule showing when and by how much the insurer will increase your rates if you cause an accident or get a traffic ticket. Insurance companies don't volunteer the surcharge schedule, but will provide one if you ask for it, Gusner says.