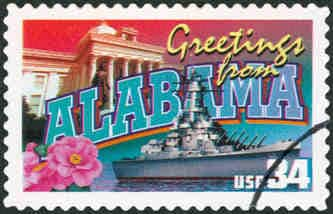 As of Jan. 1, 2013, Alabama requires those who purchase tags to show proof of liability insurance at the time of purchase. A new system that allows police to monitor compliance goes into effect as well.
Liability insurance has long been mandatory in Alabama, but in the past a driver could get a policy, receive an insurance card, register his car and then drop the policy. Law enforcement had no fast way to verify coverage.
A new online system gives the state instant online access to insurance information that police will use to verify coverage during traffic stops. The state Department of Revenue will also run random checks.
A driver caught without proof of insurance gets a six-month license suspension and must pay a $200 reinstatement fee. (A conviction for driving without insurance will also send your rates through the roof as you shop for coverage.)
Alabama requires $25,000 per person in bodily injury liability coverage, with a total of $50,000 in coverage for each accident, plus $25,000 in property damage liability coverage.
Most drivers purchase comprehensive and collision protection as well, coverages that are greatly affected by your address. You can compare sample rates for every ZIP code in Alabama with our Nosy Neighbor tool.