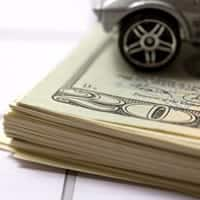 There are ways in which a person can get a better insurance claim settlement. You do not have to be intimidated by the adjuster or the process. With the right knowledge and help, it can be easier than you thought settle an insurance claim. Here is four ways in which to negotiate a better settlement.
Tip One: Take pictures of the accident site. Pictures are worth a thousand words. If you are not at fault, show it with pictures. Take not only pictures of the damaged vehicles but also how they came to rest. Show the street and intersection at which the accident took place. If the person ran a stop sign, take a picture of the stop sign area and how they approached it.
Tip Two: Take pictures of you injuries. Do not stop using the camera when you are done with the accident scene photographs. Next, turn the camera on yourself and document the injuries that you sustained. Take close up and farther away pictures so that the adjuster or insurance company will get a good idea of what bodily injury you suffered.
Remember to take pictures right after the accident and then a few days later as well. Some injuries such as swelling or bruises might take time to show up. If your arm or leg has been wrapped up in a bandage, get a picture of that. If possible, even get a picture of the injury before it was wrapped.
Tip Three: Have detailed notes from your doctors or medical institutions. Doctors are known to take few notes and have bad handwriting. Ask your doctor to take detailed notes because you were in a car accident and will be placing a claim. Also, ask if the notes can be typed up so that everyone can review them without any difficulty. These notes can really help your case if they show that all of your aches and pains were caused by the car crash.
Tip Four: Do your research and document everything. The best way to deal with an adjuster is when you have detailed documents laid out in front of you. The documents should cover the car accident, the damages to the vehicle, and pictures of the accident scene, the medical notes, and photos. Other information to have handy would be the police report.
The insurance company may not be negotiating a high as number as you want because they are missing some of the documentation. That is why it is so important for you to be organized with your information. If the insurance company is missing it and you have a copy, this will help your case immensely. You can fax or send them a copy and show them the reason for the amount you requested.
If you have pictures of the accident site, your injuries, detailed medical notes and your detailed research and documents you should be doing well. All of these items allow you to be knowledgeable as you negotiate. The more knowledge you have the more power you have. The more powerful you feel, the better settlement will be negotiated.