Illinois says yes to e-Card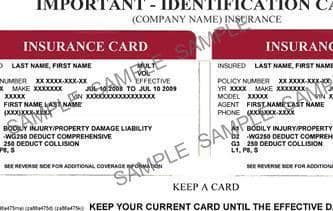 Gov. Pat Quinn on Friday signed legislation that allows Illinois drivers to use an e-Card, electronic proof of car insurance, instead of a paper card.
2013 has been the year of states saying yes to e-Cards. Twenty-one states have approved or enacted laws allowing drivers to provide law enforcement with proof of valid car insurance via electronic means this year.
If you tack on the six states that allowed e-cards in 2012 to the list, then altogether there are currently 27 states that have ultimately approved electronic means of showing an auto insurance card. (See "Show the officer your e-Card" for a full list of all states allowing e-Cards)
The Illinois law goes into effect immediately. Quinn had previously vetoed a duplicate bill.
[Let CarInsurance.com help you find affordable auto insurance now.]
The Property Casualty Insurers Association of America (PCIA) should be happy. It asked Gov. Quinn to sign SB 1775 and satisfy consumer demand for increased electronic communication and reduce paper and mailing costs.
The bill also amends Illinois state law to allow electronic delivery of insurance policies by car insurance companies. Also, it permits auto insurance providers to offer discounts to drivers who elected to receive notices and other documents electronically instead of on paper.
And, as a side note, we're also still waiting on Gov. Quinn's decision about SB 1898. Passed by the House in May, and sent to the governor in June, this bill would raise Illinois car insurance from its current minimum liability limits of 20/40/15 to 25/50/20 and go into effect January 2015 -- if signed by the governor.