Tampa car insurance rates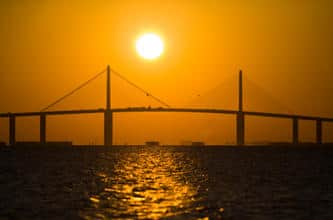 Tampa, like Miami, pays much higher car insurance rates than other areas of Florida. Most experts cite high levels of fraudulent claims filed under Florida's no-fault insurance law as a major factor. Every car owner must buy $10,000 in personal injury protection; if injured in a crash, each driver uses his own policy to seek immediate treatment.
Insurance industry officials say a cottage industry of fraud has evolved in some areas, with frequent TV and radio ads for lawyers and pain clinics that help motorists spend every dime of that $10,000.
ZIP code makes a big difference in the premium you pay. Drivers in Bradenton, south on Interstate 75, pay half as much for the same coverage on the same car, according to the comparable rates we assembled from six major insurance carriers. (You can see every city mapped out below.) But all insurance companies set their own prices, which means rates can vary by hundreds or even thousands of dollars in the same ZIP code.
It doesn't help that Hillsborough County, where Tampa lies, has the highest number of drunken-driving citations of any Florida county, according to the Florida Highway Patrol, and is vulnerable to thick fogs, which have caused numerous deadly pileups on I-75.
Learn more about the quirks of Florida car insurance on our state profile page.
---
Here's why Tampa pays high car insurance rates
Research by The Tampa Alcohol Coalition involved analyzing Hillsborough County Sheriff's Office Central Breath Testing statistics for DUI arrests in Hillsborough County during a recent seven-year period. The study showed that the size of the youngest group of drivers arrested, those between 18 and 20, has doubled. Presently it's estimated that the number of such arrests is greater than 500 yearly—but only 60 percent of those arrested are ever convicted.
Tampa car insurance requirements

Florida state law requires the following minimum car insurance coverage:
Minimum bodily injury liability
$10,000
Minimum property damage liability
$10,000
*Bodily injury liability not required by state; many carriers require $10,000/$20,000