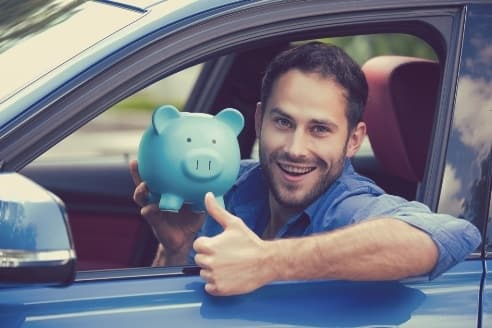 Where you live influences how much you pay – and can save – on car insurance.
Drivers in states with the highest average savings can save $2,000 to $3,000 on their car insurance cost just by comparing rates and opting for the lowest one, according to CarInsurance.com's analysis of average car insurance savings in every state.
But even in states where the savings are much lower, you can still avoid overpaying by $350 to $600 -- a 40% to 70% savings.
That's because the difference in price for the same policy can vary significantly from one insurance company to the next.
Many factors are reviewed by car insurance companies when setting rates, but your location is chief among those considerations. Insurers assign ZIP codes different levels of risk, based on the number and severity, or cost, of car insurance claims within the area. Insurers take into account the frequency of thefts, collisions and vandalism to gauge the likelihood of such incidents happening to drivers within the ZIP code. This is used as the base rate from which insurers calculate your premium. Other pricing factors, such as your driving record, type of car you drive and your age are then added into the calculation. Every car insurance company uses its own base rate and formula, which is why rates can vary so much, and why it's important to comparison shop.
CarInsurance.com analyzed rates for a 2016 Honda Accord with full coverage to identify the savings drivers can expect from shopping around. Rates were fielded from up to six major insurers for nearly every ZIP code in each state. The average savings is the dollar difference between the highest and lowest rates received from insurers, on average, for each state's ZIP codes.