Our car insurance estimator can calculate your average monthly rate for three coverage levels and recommend the best for you in just a few minutes – without giving out any personal information.
YOUR ESTIMATED CAR INSURANCE PLANS
Sorry we don't have the insurance rate for the zip code. Here is the insurance rate for your nearby zip .
BEST PRICE
State Minimum
BEST PRICE
Standard Liability
RECOMMENDED
BEST PROTECTION
Full Coverage
* In the table above for State Minimum Protection, we are showing only BI and PD for minimum requirements but that the rate shown in State Minimum Protection includes all coverage your state requires. You can find more details about your state here at Minimum Requirements by States. "State minimum" and "Standard Liability" policies are typically minimum or low-limit policies, providing bare-bones coverage. While these policies have lower rates, we recommend higher limits to ensure sufficient coverage should an accident or vehicle damage occur. "Full Coverage" policies will provide better coverage for you and your vehicle, as they have higher liability limits, plus include coverage for your vehicle through collision and comprehensive insurance. These policies offer the most financial protection should you have to file a claim.
Car insurance rates continue to increase in 2023, so you're not the only one who's continually estimating the cost of car insurance. Rates can vary greatly depending on where you live, how old you are, whether you own a home and other factors.
Whether you're shopping to insure a new car, looking for insurance for a teen or trying to find car insurance prices in different states, getting car insurance estimates and comparing quotes could save you hundreds of dollars each year.
How do you estimate the cost of car insurance?
With the car insurance estimator, you can see prices for three coverage levels based on your personal profile in five quick steps. After getting an initial estimate, compare car insurance quotes before making changes so you can budget accordingly.
What information do I need for the car insurance estimator tool?
You won't have to give out personal identifying information to use the car insurance estimator — just some basic details:
ZIP code
Current insurance status
Vehicle ownership status
Age
Homeowner or renter

Key Highlights
The car insurance estimator tool gives you a personalized estimate of how much car insurance will cost.
Insurance providers use factors such as your location, age, credit history and type of vehicle to calculate your car insurance rates.
Shop for a new policy at renewal time – every six months – or when you add a driver, get married or buy a new car to ensure you have the cheapest policy.
Which factors do companies use to estimate car insurance?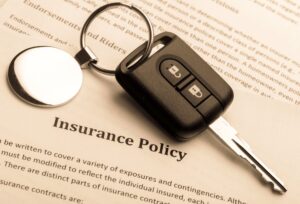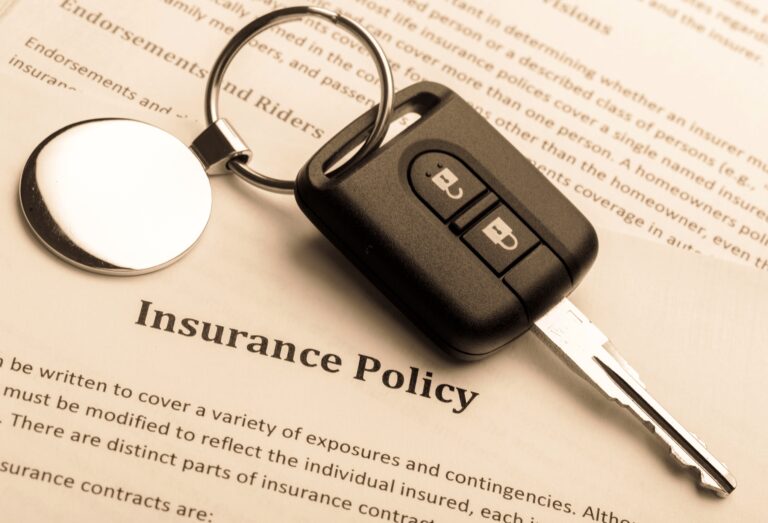 Various rating factors determine how much you will pay for car insurance and depend on state laws and insurer guidelines about calculating car insurance rates.
In general, the top rating factors affecting your car insurance estimate are:
Vehicle make and model
Age and years of driving experience
Geographic location
Marital status
Driving record
Annual mileage
Credit history
Coverage, liability limits and deductibles
"Getting car insurance estimates from multiple insurers will help you reduce your insurance rate. It can also help you to discover previously unattended insurance needs," says Siwei Gao, the Thomas and Rebecca Coffey Professor of Insurance Studies at Eastern Kentucky University. "Many people set their car insurance to auto-renew in case of an unintentional policy lapse. This is smart – with one caveat – you may forget to re-evaluate your insurance strategy for a long period of time. It's a good idea to be reminded to get a car insurance estimate annually."
How does your car type affect your car insurance estimate?
Auto insurers track which cars are involved in the most crashes and have the worst injury records. Those factors impact the cost you pay for liability insurance, which covers the damage you cause to others, not your car's damage.
Insurers also know which cars are expensive to buy and repair or are stolen more frequently, and those factors drive up the cost of collision and comprehensive coverage. Calculations about the risk of a particular car are made independently.
See the average rates for car insurance by type of car in the table below.
Average rates for vehicles by type:
| Vehicles | Average Rates |
| --- | --- |
| Vans | $1,443 |
| Trucks | $1,684 |
| SUVs | $1,729 |
| Tesla Model 3 | $2,917 |
| Cars | $2,164 |
| Electric vehicles | $2,407 |
| Convertibles | $2,427 |
How does your location affect your car insurance estimate?
Car insurance companies look at factors such as theft, vandalism, accidents, claims and fraud, which helps insurers discern the risk associated with insuring your car in that ZIP code. All other factors being the same, your ZIP code can change your rate by hundreds of dollars.
"Regardless of whether you want full coverage or the cheapest minimum amount, it is a good move to shop around," says David C. Marlett, managing director of the Brantley Risk and Insurance Center at Appalachian State University. "Insurers have widely different pricing models and it is often surprising how much they can differ. This is a quick and easy process that can easily save you hundreds of dollars in premiums."
How does your age affect your car insurance cost?
Auto insurers penalize inexperience – the less experienced the driver, the higher the rates — because statistically, inexperienced drivers crash – a lot. Therefore, young drivers are the riskiest to insure and car insurance rates reflect this risk.
Of course, most inexperienced drivers are teenagers and those younger than 25. So, young drivers pay significantly more, in general, than older drivers. Rates are cheapest for drivers in their 40s, 50s and early 60s.
FAQs: How to estimate car insurance cost
How do companies estimate car insurance costs?
Car insurance companies will give you a quote based upon several factors listed above — your age, location, vehicle make/model, driving record, credit score and annual mileage. But while one company may ding you more for an accident, another may not — same goes for tickets and adding a teen driver to your policy, for example — because each company evaluates risk differently.
So, it's always a good idea to compare car insurance rates every six months — annually at a minimum — to make sure you have the most affordable car insurance.
How much car insurance do I need?
CarInsurance.com recommends liability limits of 100/300/100 with full coverage for most drivers, which protects you for up to $100,000 in bodily injury for one person, $300,000 in bodily injury per accident and $100,000 in property damage per accident.
Buy car insurance with high enough limits to protect your finances in case of a car accident — liability insurance covers other drivers in the case of an accident, so if you have an expensive vehicle or one you can't afford to replace, you should purchase collision and comprehensive also.
"Chances are that you will need more liability insurance than the state requires because accidents cost more than the minimum limits," says Mark Friedlander, director of corporate communications for the Insurance Information Institute. "If you are found legally responsible for bills that cost more than your insurance covers, you will have to pay the difference out-of-pocket, which could be financially devastating for you and your family."
Learn more: How much car insurance do I need?
How does your driving record impact your insurance cost?
Your driving record is paramount to a car insurance company. Safe drivers get a discount from standard rates for keeping a clean driving record, while drivers with moving violations are riskier and could pay a surcharge in addition to standard rates.
Generally, a minor violation, such as a speeding ticket, can boost your average rates by 26% to 43%. If you have a major violation like a DUI, your rates can increase even more. The more risk you appear to be to your auto insurer, the more you will pay.
How does your credit rating affect car insurance pricing?
Insurance companies routinely check your credit rating to create your premium – except in California, Hawaii, Massachusetts, Michigan and Washington – where state law prohibits credit from being a pricing factor. And in Oregon and Utah, policies can't be canceled or not renewed due to credit history.
Credit scores help insurance companies assess the risk level of a potential customer. Research has shown that people with lower credit scores (typically 600 or lower) are more likely to file claims.
Read more: What is an auto insurance score and why does it matter?
Resources & Methodology
Methodology
CarInsurance.com's Car Insurance Estimator tool relies on 2022 data from Quadrant Information Services of average auto insurance rates for nearly every ZIP code in the United States with rates using a 2022 Honda Accord and data from 10 large carriers. Averages for customized rates are based on drivers' ages and gender for the following coverage levels: state minimum liability, liability of 50/100/50 and 100/300/100 with a $500 deductible on comprehensive and collision. Hypothetical drivers have good driving records and good credit.
– Michelle Megna contributed to this story.