Atlanta car insurance rates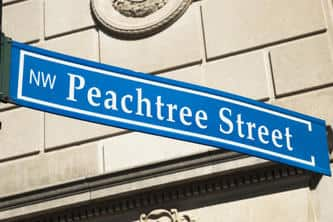 In Atlanta I-75 and I-85 merge in the middle of the city to form the Downtown Connector, which carries more than 340,000 vehicles per day and is one of the 10 most congested segments of interstate highway in the United States. Forbes has put the Connector on its infamous national City Choke Points list -- and no one who has to cross Atlanta north to south on a Friday afternoon has any reason to doubt that listing.
Add to it the heavily traveled I-20 and the encircling I-285, known as "the Perimeter," and you find a city among the most notorious in the country for traffic and commuting. The Weather Channel has nailed Atlanta as the third worst city in the nation for commuting.
Downtown residents pay the most for car insurance, not just compared with the rest of Atlanta but in the entire state of Georgia. But rates fall considerably elsewhere in the state, especially as you head north toward Marietta and other close-in suburbs. (You'll find a map comparing sample rates in all neighborhoods below.)
Keep in mind that your ZIP code is only one of the components determining the cost of your insurance premium. Each company calculates your rates differently. So, shop around for the lowest rates.
You'll find the details on Georgia state profile page.
---
More reasons Atlanta pays high car insurance rates
Driving risks are further increased after 8 p.m. and on weekends when, according to a Georgia State Patrol audit, officer staffing drops significantly and DUI accidents increase. Georgia also has an aggressive "Super Speeder" law that adds a $200 levy atop normal fines for speed in excess of 85 mph -- not an uncommon speed at off-peak hours for Atlanta's Interstates.