Pensacola car insurance rates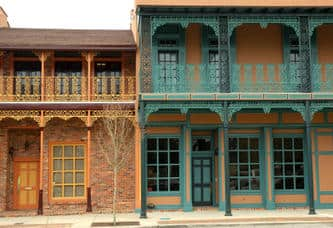 If you're shopping for coverage and reseaching cheap car insurance in Pensacola, looking to compare car insurance quotes in Pensacola or want rates for insurance companies based in Pensacola, you'll find it here. We explain how much insurance you need to be sufficiently covered and provide Pensacola car insurance rates by ZIP code, coverage level and company.
Drivers in Pensacola pay among the lowest rates for Florida car insurance. But you can still save by shopping around.

The wide range in rates from different insurers for the same driver in the same car in the same ZIP code shows why it's prudent to compare car insurance companies. For example, the highest rate from any carrier for ZIP code 32502 in our analysis was $2,113 -- about $1,000 more than the lowest ($1,101).
To see how Pensacola car insurance rates compare, use our average rates tool below. Enter a ZIP code and it will show the average rate, as well as the highest and lowest, for your location for six age groups and three different coverage levels.
---
You'll see in the chart below rates for areas of the city compare, as well as how much you can save by comparing car insurance rates.
Pensacola car insurance rates by ZIP code
| ZIP Code | Average rate | Highest rate | Lowest |
| --- | --- | --- | --- |
| 32502 | $1,612 | $2,113 | $1,101 |
| 32511 | $1,612 | $2,113 | $1,101 |
| 32512 | $1,612 | $2,113 | $1,101 |
| 32521 | $1,611 | $2,113 | $1,101 |
| 32509 | $1,607 | $2,113 | $1,101 |
| 32559 | $1,596 | $2,037 | $1,101 |
*Methodology for rates by ZIP code:
CarInsurance.com commissioned Quadrant Information Services to run auto insurance rates for a 2016 Honda Accord for more than 30,000 ZIP codes in the United States using six large carriers -- Allstate, Farmers, GEICO, Nationwide, Progressive and State Farm. (In cases where an insurer's rate wasn't available, another major carrier's rate was substituted.) Averages are based on insurance for a single 40-year-old male who commutes 12 miles to work each day, with policy limits of 100/300/100 ($100,000 for injury liability for one person, $300,000 for all injuries and $100,000 for property damage in an accident) and a $500 deductible on collision and comprehensive coverage. This hypothetical driver has a clean record and good credit. The rate includes uninsured motorist coverage. Average rates are for comparative purposes. Your own rate will depend on your personal factors and vehicle.
Here's how Pensacola's hightest average rate ($1,612) compares to others:
$169 more than the least expensive average rate ($1,443) in Florida, Fanning Springs ZIP code 32693
$211 less than the state average ($1,823)
$257 more than the national average rate ($1,355)
Pensacola car insurance requirements

Florida state law requires the following minimum car insurance coverage:
Minimum bodily injury liability
$10,000
Minimum property damage liability
$10,000
*Bodily injury liability not required by state; many carriers require $10,000/$20,000
Cheapest car insurance in Pensacola
If you want just enough coverage to be legal on the road, buy the lowest amount of liability insurance your insurer offers. That's the cheapest policy you can buy. Florida car insurance laws mandate that you must have a car insurance policy covering $10,000 in property damage liability and $10,000 in personal injury protection (PIP):
$10,000 in PIP covers you, your passengers and other authorized drivers of your car who are injured while in your insured vehicle
$10,000 for damage you cause to others' cars and property
Bodily injury liability not required, but recommended
Florida car insurance laws don't stipulate that you carry bodily injury liability insurance, which pays for injuries others get from an accident you cause. However, many car insurance companies do require it to be part of any policy they sell in the state. That's because Florida is a no-fault state. Treatment for any injuries you suffer is covered by your personal injury protection, up to its limit. This is regardless of who caused the accident. If bills exceed that limit, the at-fault driver is legally personally responsible unless he or she has bought bodily injury liability coverage.
If you buy bodily injury liability coverage, the smallest amount you can buy is $10,000 per person (up to $20,000 per accident).
Best car insurance in Pensacola
The least expensive coverage isn't always sufficient for every scenario. Even a minor accident can put your savings and home in jeopardy if you have just the state required minimum of insurance. To protect your assets, you should buy liability insurance in the following amounts:
$100,000 to pay for others' medical bills
$300,000 to pay for injuries to others in an accident you cause
$100,000 to pay for damage to others' property
You should also consider buying these optional coverages:
Comprehensive, which replaces stolen cars and covers damage to your car from floods, fire, hail, vandalism.
Collision, which pays for damage to your car from accidents.
Comprehensive insurance and collision coverage are typically very affordable and a wise idea if you have a newer car. That's because these coverages pay out up to the actual cash value of your car. In Florida, comprehensive costs $107 and collision costs $242, on average per year, for drivers, according to the Insurance Information Institute. Unlike liability insurance, these optional coverages come with a deductible. That's the amount you pay before your insurance goes into effect. You select a deductible amount when you buy coverage. Common deductibles amounts are $1,000, $500 and $250. The lower your deductible is, the higher your rate will be.
Drivers in Pensacola pay, on average, $705 for a year of minimum coverage (with bodily injury amounts most insurers require), according to our rate analysis. You'd pay just $75 more a month, or $903 a year, if you hiked your protection to full coverage limits of 100/300/100. If you increased your coverage to only 50/100/50 you would pay just $70 a year more, about $6 a month.
Average Pensacola rates for three coverage levels
State minimum average annual rate: $705
Liability only; 100/50/100 average annual rate: $775
Full coverage of 100/300/100, with comprehensive and collision: $1,608
Cheap car insurance companies in Pensacola

The chart below shows how auto insurance companies in the city rank on price.
| Company | State minimum |
| --- | --- |
| Geico | $387 |
| State Farm | $585 |
| Progressive | $646 |
| Farmers | $925 |
| Allstate | $983 |
| | |
| Company | 50/100/50 |
| Geico | $517 |
| State Farm | $734 |
| Progressive | $735 |
| Farmers | $833 |
| Allstate | $1,058 |
| | |
| Company | 100/300/100 |
| Geico | $1,101 |
| State Farm | $1,492 |
| Farmers | $1,602 |
| Progressive | $1,746 |
| Allstate | $2,100 |