Pensacola car insurance rates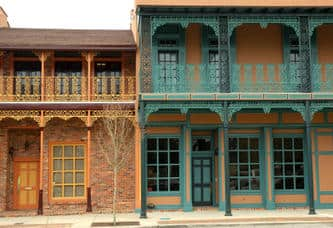 Pensacola drivers are among the luckiest in the United States. Commuting times there are the shortest in the nation. According to INRIX, the GPS-based traffic analysis organization, only five extra minutes are needed for a 20-minute trip in light traffic in the Greater Pensacola area. As well, there are no serious intersection problems or bad roads.
Then why then aren't insurance rates dirt cheap? You know the answer: Accidents still happen. Tourists still brake for bikinis. College students still wander drunk through the Seville quarter. Hurricanes still roll through every summer or two.
Of course, Pensacola car insurance rates don't compare with Miami's, but even a modest effort to shop around can save you hundreds of dollars. Prices vary by neighborhood, and in every ZIP code, one insurance carrier will give you a great deal and another will give you sticker shock. Click around the map below to see average rates and a range of rates from six national carriers.
Check out more resources and information about Florida car insurance on our state profile page.
---
Car insurance doesn't cover rust
"Florida's salty air does funny things to metal, whether it's dipped, sprayed or undercoated," says Henry Choate of the AAA. Even though cars' rust resistance has improved over the years, that's no reason to think vehicles never corrode or need related repair. There are ways to prevent rust: Rinse the car, wash or spray it underneath and repair dents and chips from small stones. Nonetheless, the car finish clearcoat is only two-thousandths of an inch thick, the color and primer twice that -- all that stands between your rocker panels and corrosion. Pensacola weather is mostly sunny and the air is always salty. Bottom line: Your car will rust if you let it.