Jacksonville car insurance rates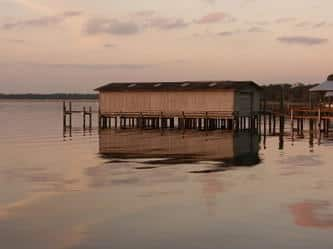 By land area, Jacksonville is the largest city in the U.S. at 757 square miles.
Watch out for the occasional flash at busy intersections; Jacksonville has introduced red-light cameras. The ticket arrives by mail, days later, and the bill is $158. But it is a civil infraction, is not recorded on your Florida motor vehicle record and should not increase your car insurance rates. Here is a list of current red-light camera locations in Jacksonville.
Turning to mass transit or your own walking shoes isn't always a viable option.
Sprawling Jacksonville ranks worst among the 50 largest U.S. cities in terms of walkability, according to Walkscore.com, which gave the city a score of 33: "Car dependent." But it's not just inconvenient for pedestrians, it's dangerous. Transportation for America ranks Jacksonville as third-worst in the country for pedestrian deaths.
The city's size makes access to transit a challenge. A lot of money has been poured into the "Train to Nowhere," a 2.5-mile downtown monorail line that serves fewer than 3,000 riders a day.
While Jacksonville car insurance rates are well short of fraud-riddled Miami's, they vary quite a bit based on neighborhood. For example, a Northwest Jacksonville resident might pay $150 more than someone with an identical car and driving record living out at Jacksonville Beach. (The map below shows how ZIP codes in Jacksonville and surrounding cities compare.)
You'll find more resources and information about Florida car insurance on our state profile page.
---
Another reason Jacksonville car insurance rates are so high
Poor guidance from road signs and a plethora of one-way streets can make downtown Jacksonville a minefield for visitors -- and a trouble spot for locals who dodge them. But the city's worst intersection is Baymeadows Road and Southside Boulevard, where crashes number in the hundreds annually.