Are you looking to buy car insurance online?
You've come to the right place. We know that purchasing car insurance is a big decision, and we want to make sure it's an easy one too. That's why we created this guide for you! Our team of experts has put together all the information you need in order to buy your next policy with confidence. So sit back, relax, and let us walk you through everything step-by-step.
By following our simple instructions mentioned below, you can rest assured knowing that your new policy will be tailored exactly how YOU want it.
Buying car insurance online is a great option if you want to shop on your own schedule and save time and money.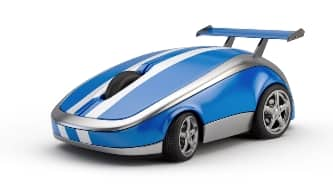 The benefit of buying online car insurance is that you can quickly get quotes directly from insurers without calling companies individually and repeatedly providing the same information over the phone.
And because you can shop whenever you want, it's convenient. Best of all, because you can get more quotes more quickly, you're bound to find the most affordable policy and save more money.
Regularly shopping your policy is the best way to cull savings. As your life unfolds -- you have a birthday, you buy a new car -- insurance companies will often change the rates they charge, so your current insurer may not remain the most affordable over time.
Also, rates for the same driver in the same car can vary by hundreds of dollars from one company to the next. That means that if you know how to compare car insurance quotes, you can save a lot of cash.
Key Highlights
To get accurate car insurance quotes, you need to give a lot of information about your car and other drivers in your household.
After you share your information, the insurance company will ask you to purchase liability insurance, which is required in nearly all states to legally drive a car.
During your online purchase, your insurer may ask some questions about you which will help them know if you qualify for discounts.
Once you've purchased your auto insurance policy online, you can download an insurance card for coverage proof.
How to buy car insurance online
We're here to help. In this guide, we'll walk you through the steps of buying car insurance online, and answer some of the most common questions people have about the process.
Step 1: Be Prepared
First, find out how much you're paying now. Make a note of the yearly and monthly cost of your insurance, since many of your quotes will be given both ways.
If you want to get accurate car insurance quotes from insurers, you will need to provide a lot of information about yourself, your car and other drivers in your household.
Here is what you should have on hand before you start the process of buying car insurance online:
Your driver's license number and that of any driver to be listed on the policy
Vehicle make, model and year
How many miles you drive a year and how many you drive to work
Vehicle Identification Number
Registration
Driving violations, accidents or claims in the last five years (approximate dates and details)
Also be aware that you may have to give permission for insurers to check your credit report and driving record. In most states, both play a key role in determining your rates. Insurance companies definitely review these records, so resist any temptation to be less than truthful. If you're not honest, the quotes you get will be much different than what you will actually wind up paying.
Step 2: Start Shopping: Compare car insurance quotes from different companies before you buy
Now that you have your personal information organized, get a sense of how much car insurance you should buy, and what average car insurance rates are for your ZIP code for your age group and preferred level of coverage, you're ready to begin researching quotes from carriers. You'll want go get quotes from at least three insurers when doing a car insurance comparison.
Step 3: Choose Liability Limits
After sharing information about you and your car, you will be asked to buy liability insurance, which is needed in nearly all states to legally drive a car.
Bodily injury liability coverage covers others' injuries if you cause an accident. Property damage liability insurance pays for damage to another vehicle or to other property caused by your car and is also required by most states.
Here's how to read car insurance minimum liability numbers:
First number: Bodily injury liability maximum for one person injured in an accident.
Second number: Bodily injury liability maximum for all injuries in one accident.
Third number: Property damage liability maximum for one accident.

For Example
If you live in Texas, the minimum liability limits are $30,000 for injury liability for one person, $60,000 for all injuries and $25,000 for property damage in an accident (written as 30/60/25).
While you can legally drive after buying your state minimum liability coverage, it's not recommended. Here's why you don't want to skimp on liability to pinch a few pennies: The cost of a car accident can be much higher than what your insurance will pay out if you have only the minimum coverage mandated by state law. Unless your income and assets are minimal, for instance you do not own a home or have much savings or investments, buy $100,000 per person, $300,000 per accident, as advised by the Insurance Information Institute (III).
Buying extra liability insurance to protect you and your assets is typically very affordable. It's an example of when the best car insurance may not necessarily be the cheapest. You can buy extra liability coverage for about $70 a year, and get full coverage for about $1,180 per year, or $99 a month.
Consider the following, based on a CarInsurance.com rate analysis:
The nationwide average cost for state minimum liability coverage is $574
Increasing that coverage to $50,000/$100,000/$50,000 averages only $644. So, you only pay another $70 a year by increasing your coverage.
If you increase limits from state minimum to $100,000/$300,000/$100,000 with comprehensive and collision and a $500 deductible, that average goes up to $1,758, which is $1,184 more per year or $99 per month.
Step 4: Choose Coverages and Deductibles
Once you've set your liability limits, you will be asked if you want to purchase optional coverages.
These typically include:
Uninsured motorist/under-insured motorist coverage (UM/UIM)
Personal injury protection (PIP)
Collision
Comprehensive
If you opt for UM/UIM or PIP, you will be asked to select a coverage limit. If you opt for collision and comprehensive, you will have to choose a deductible. The limit is the maximum amount your insurer will pay for damages and the deductible is the amount you pay out-of-pocket before your policy pays out.
Uninsured Motorist
Some states require uninsured motorist insurance and underinsured motorist coverage, while in others it is optional. If you're hit by someone who leaves the scene, or by someone who's inadequately insured, uninsured motorist and underinsured motorist coverage kicks in.
It pays for the medical, rehabilitation, funeral, and pain-and-suffering costs for you and for the passengers in your car. This coverage also insures your household members as pedestrians. Typically it is a good idea to buy this coverage at the same limits as your bodily-injury liability coverage.
Collision and Comprehensive
You may also want to consider collision and comprehensive coverage, which are optional. However, if you leased or bought a car with a loan, the financing company likely will require you to have both.
Collision coverage pays to repair or replace your car after an accident. A CarInsurance.com rate analysis shows it costs the average driver $526 a year.
Comprehensive insurance pays if your car is stolen, or if your car is damaged by fire, hail, flooding or vandalism. It also covers the damage if you hit an animal or a flying object hits your car. It costs $192, on average, a year, according to CarInsurance.com's data research.
Adding collision and comprehensive to your policy and raising your liability limits doesn't add that much extra cost.
You will be asked to choose a deductible amount for the comprehensive and collisions portions of your policy. You typically can select $250, $500 or $1,000. The deductible is the amount you pay before your insurance kicks in. The higher your deductible is, the lower your rate. That means you can save money by hiking deductibles, but if you go that route, be sure you have the cash on hand to cover the deductible or you're out of luck when filing a claim.

Average Savings
You'd save $367, on average, or 18%, by increasing a $250 deductible to $1,000 on a full coverage policy, according to CarInsurance.com data on raising your deductible to lower your rates.
Read more about raising your car insurance deductible
Step 5: Discounts
During your online buying process, you will also be asked some questions that will let insurers know if you qualify for car insurance discounts, which will help you get the cheapest car insurance for your particular situation.
This could include what you do for a living, whether or not your car is equipped with safety or anti-theft devices, among other things.
Step :6 Print Your Card and Cancel Your Old Policy
Once you've bought an auto insurance policy, you can download an insurance card for proof of coverage. Then you are free to cancel your existing – and likely more expensive – policy and begin saving money. Read our guide to switching car insurance companies if you feel stuck.
What to Consider When Shopping Online for Car Insurance: Get the FAQs
Though we've gone over the steps of how to buy car insurance online, you may still have some questions about the benefits, the timing and how it may affect your credit. Below we answer common questions you may have, and provide more expert tips to help you shop with confidence.
Is It Cheaper to Get Car Insurance Online?
It depends on the company from which you buy a policy. Typically, if the insurance company sells coverage both online as well as through agents at its offices, it won't be any cheaper to buy online.
However, if the company has a call center but no offices to maintain and sells only online, for instance like Geico, the rates may be a bit cheaper since the carriers doesn't have to pay for the expense of operating a brick-and-mortar business. Regardless of whether the carrier has agents working out of offices, there are discounts associated with buying online that may lower your rate.
Is It Safe to Buy Car Insurance Online?
Yes, it's safe to buy car insurance online. Just as you would take precautions when buying any other service or product online, you want to be sure the vendor is legitimate by researching the company's history, reading the site's "About Us" section and its terms of privacy and security.
You can also check the website of the insurance commissioner in your state to see if the company is listed and how many complaints it receives, as well as the Better Business Bureau and National Association of Insurance Commissioners .
Can I Buy Instant Car Insurance Online?
In most cases, yes, and typically what happens is that you'll pick a date for coverage that is the current date. As in, today's date. As in, you'll pay for your coverage, and you'll be covered right away.
That may sound unusual, but if you think about it, you aren't allowed to buy a car and drive it off the lot if you don't have it insured. It's in the insurance industry's best interest to offer coverage instantly.
Some of the smaller outfits may have trouble insuring you immediately, but if you go with the trusted big brands like State Farm and Progressive, you shouldn't have any problems getting auto insurance coverage online right away.
Insurance Companies that Sell Same Day Car Insurance
A lot of companies advertise same day car insurance, but many don't use that term – even if that's how you refer to it -- but nonetheless will sell you same day car insurance.
If a car insurer sells you a policy online with a day that is effective on the date you're buying the insurance policy, that's "same day" car insurance.
Some of the many insurers that will sell you insurance that will insure you the very same include:
Progressive
GEICO
State Farm
Nationwide
Allstate
Farmers
American Family
Amica
Liberty Mutual
National General
USAA
That said, you do want to be aware that sometimes it isn't possible to get car insurance online to cover you the moment you fork over a premium.
If there's going to be trouble, it's generally if something can't be confirmed. If you just moved to an area, for instance, and your insurer is having difficulty confirming your address, you could have a delay. But generally, with most insurers, you can get coverage immediately.
What are the Pros and Cons of Buying Auto Insurance Online?
There are a number of positives and negatives to buying auto insurance.
We'll start with the pluses.
Shopping online for car insurance is easy: "The advantages of buying car insurance online is first convenience," says Penny Gusner, a senior consumer analyst for CarInsurance.com with over 20 years' experience working in the insurance industry and is based out of Los Angeles.
"You don't have to call and wait on hold or drive out to an insurance agency to speak to an agent," she says. "Instead, from the comfort of your couch you can use a site, such as CarInsurance.com, to compare quotes from multiple insurance companies."
It's faster: "That is the thing with calling up or going out to see agents, you get one quote and you have to write down all the information on it. With an online quote you fill out a short form and get quotes or get the insurance companies that are the best match for you calling you -- ready to give you a quote," Gusner says.
There's more flexibility with shopping for car insurance online: "Another advantage is you can do it at any time," Gusner says. "If you're calling or visiting an agent there are office hours. Using online, if you're a night owl you can check rates at 1 a.m., if you so desire. And you can get quotes online with laptop, desk computer or any mobile device."
You have more time to think: Even if you're in a crazy rush and need to shop online for car insurance policies, like right now, by doing it on your own, online, you should be avoid being pressured by a salesperson into getting an insurance policy that you're unsure about.
And the negatives. There's really only one.
You're not talking to a person: Look, some people would rather discuss things with a human being. If you're shopping for auto insurance online, that's essentially the opposite of talking to somebody. That said, you can always research your car insurance options online and then call an agent to discuss any concerns online.
Will Shopping for Car Insurance Online Hurt My Credit?
"Shopping for car insurance won't hurt your credit score," says Rocky Lalvani, a financial coach, an enrolled agent for the IRS and Profit Comes First consultant. He's based out of Harrisburg, Pennsylvania.
And why won't shopping for car insurance harm one's credit score?
As Lalvani explains, "The type of information the company looks at creates a "soft inquiry" which does not affect your score. However, saving money on car insurance that you can use to pay down your debt will increase your credit score."
Excellent point, and here's another interesting thing. If you increase your credit score, you can also lower your car insurance rates.
So it's this constant circle. Improve the credit score, and your rates will, over time, improve, and, yes, like Lalvani says, you can theoretically use the extra money you save to pay down debt, which will improve your credit score more, which may allow you to get better insurance, which… it's like a time loop.
Why the connection between car insurance and credit scores?
"Insurance companies are looking at risks, and they use a variety of claims and financial data to determine your rates," Lalvani says.
And, unfortunately, fair or not, if you have a lousy credit score, companies see you as being a riskier driver to insure.
That said, if you have time and don't need car insurance immediately, you might want to work on looking at your credit history and seeing if anything is amiss.
Jeanne Kelly is a credit coach in New York City.
She says that she recently helped a couple, who wanted to put a budget together for the new year, shop online for car insurance.
"They said when they were getting quotes it seemed higher than what they were currently paying," Kelly says. "Since auto insurance quotes are based on your DMV record as well as your credit history, they were confused because they had a perfect driving record for the last five years."
After some digging, Kelly and her clients realized they had a collection account on their credit report that didn't belong to them.
"We were able to resolve this and then they were able to shop for a better car insurance rate," Kelly says.
She, too, says that shopping for car insurance online will not hurt your credit.
The Difference Between Car Insurance Quotes and Car Insurance Rates?
The terms aren't interchangeable, though it can sound like it. You'll want to remember that an insurance quote is what you will probably pay, and an insurance rate is what you will pay.
Why The Difference?
Because a quote is based on the information you are able to give the insurer. You know, your name, your address, your driver's license, your age and so on.
The rate is based on the information that comes from other places, like the credit bureaus and your state's Department of Motor Vehicles, which will give the insurer your driving history. Did you forget to mention that little speeding ticket back in 2018? Well, don't worry. The DMV has your back. They'll share that info – and the speeding ticket in 2016 – with your insurers.
Yeah, sorry about that.
So sometimes the car insurance quotes and rates are pretty close, but sometimes there will be a bit of a jump.
Tips for Comparing Car Insurance Companies Online:
It seems so easy to compare car insurance companies online, and yet, if you aren't careful, you could make some rookie mistakes. Such as?
Not comparing the exact type of policy: "People commonly forget to compare apples to apples when shopping and buying car insurance," Gusner says. "If you have limits of 50/100/50, then you don't want to compare rates with a policy with limits of 25/50/25 because you're going to be quotes lower rates mostly because you are getting less protection. Make sure you are comparing like coverages and limits."
Not shopping for car insurance before buying a car: "People tend to forget to shop for car insurance when shopping for a car to buy," Gusner says. "They go hand in hand as your car insurance payment should really be included in the budget you've set for your car. You don't want to buy a car to find out the insurance is higher than expected and now you can't afford the vehicle."
Sticking with the same insurer for your next car: That, too, may be a mistake, according to Gusner. "Comparison shop with multiple ones, or you really may overpay by hundreds of dollars a year," she says. And, sure, maybe you will stick with your tried and true insurer, but wouldn't you like to at least know if there's something better out there?
What's Next?
Now that you have all the information you need, it's time to compare and buy car insurance policies online. CarInsurance.com makes the process easy, so you can be on your way to protecting your vehicle in no time.