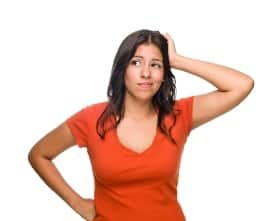 What is an SR-22, and what is SR-22 insurance? An SR-22 is simply a car insurance company's guarantee to the state that you are carrying the legally mandated coverage. An SR-22 by itself does not raise your insurance rates. Rather, it is the conviction that triggered the requirement -- usually a DUI, driving without insurance or reckless driving -- that causes your premiums to soar. Many motorists mistakenly believe the SR-22 is an actual type of car insurance, but that's not the case. The SR-22 is simply a form that your car insurance company files on your behalf with the state.
Jump ahead:
How do I get a form?
How much does it cost?
Why do I need it?
How long do I need it?
What if I don't own a car?
The form, usually filed electronically, provides the state with proof of financial responsibility by showing that you have the required insurance coverages in effect. The state-mandated coverages may be the same as your state minimum liability requirements, or they may have higher limits. The exact auto insurance requirements differ from state to state.
How do I get an SR-22 form?
You can get your SR-22 only from a car insurance company because the purpose of the form is to show that you have obtained, and will maintain, certain insurance coverage. There is no other way to get the SR-22; you cannot get an SR-22 without buying a car insurance policy.
The SR-22 document must be filed with the state as certificate of financial responsibility to verify that you have the insurance coverages and limits that you have been mandated to carry. A copy of the form is sent for you by your auto insurer to keep as proof of the SR-22 if you are asked for it, but most states have it stored electronically in their records so that law enforcement or the Department of Motor Vehicles can look it up if needed.
To obtain a SR-22, you must go through an auto insurance company that offers the filing (not all do) and buy a policy with at least the minimum limits that the state notified to carry. Once you have the SR-22 filed, you'll need to maintain the related insurance coverage for the state-mandated period of time. The time period varies, but most commonly it's for three years.
How much does an SR-22 cost?
A car insurance company filing the SR-22 form on your behalf may charge you a one-time filing fee of between $15 and $50 (typically, it's $25). However, the cost of the auto insurance policy associated with the SR-22 varies.
The car insurance policy associated with a SR-22 doesn't have a set premium. It's calculated according to standard rating factors, such as your driving record, your geographical location and the type of vehicle you drive, to name a few. If your driving record shows that you are a risky driver, due to a major offense like a DUI, your rates will be higher, whether or not an SR-22 is required.
The only way to determine how much your SR-22 car insurance policy will actually cost is to get a personalized car insurance quote. It pays to shop around; one insurance company may look at a DUI very differently than another, for example.
Why do I have to carry an SR-22?
All states except Delaware, Kentucky, Minnesota, New Mexico, New York, North Carolina, Oklahoma and Pennsylvania may require a driver to obtain an SR-22.
Some of the reasons your state may require an SR-22 certificate of financial responsibility include, but aren't limited to, the following:
Failure to carry liability insurance on your vehicle
Conviction for driving without insurance
Driving uninsured and being involved in a motor vehicle accident
DUI, DWI or other major alcohol offense convictions
Serious moving violation (such as reckless driving) convictions
Accumulating too many DMV points
Being termed a habitual traffic offender
Needing to apply for a hardship or probationary permit (while license is suspended)
Reinstating your license after a suspension or revocation
To find out under what circumstances your specific state requires the SR-22, contact your department of motor vehicles.
How long do I have to carry the SR-22?
In most states, you must carry the SR-22 for three years, but the period varies from one to five years. In some places the period varies by offense.
The start date for counting how long you must carry the SR-22 also varies by state. Your state's department of motor vehicles will tell you how long you need to carry the SR-22 and from what date. The clock may start with the offense date, conviction date, suspension date or date of your driver's license reinstatement.
Don't cancel an SR-22 before your filing period is up or your state will find out and penalize you. If car insurance associated with an SR-22 is removed or canceled, the insurer must file an SR-26 that informs the state of the cancellation. The state can then take actions against you that typically include the loss of your driver's license and/or vehicle registration.
What is the difference between an SR-22 and a FR-44?
The FR-44 also provides proof of financial responsibility, but mandates that you carry higher liability limits. The FR-44 is used only in Florida and Virginia currently and is required instead of the SR-22 when you have been convicted of certain alcohol-related offenses. The FR-44 must be held for three years in these states, the same period such states require the SR-22 to be carried.
In Florida, FR-44 has bodily injury liability limits of $100,000 per person, $300,000 per accident and property damage liability limits of $50,000. This is written as 100/300/50. The Florida SR-22 has liability limits of only 10/20/10.
In Virginia, the FR-44 liability insurance limits are 50/100/40, which are double the limits required for a SR-22 filing (currently 25/50/20).
Do I have to tell my insurer? How much insurance do I have to buy if I'm required to file for an SR-22 form?
Yes, you must tell your current insurance company about the need for the SR-22 so that it can file it for you. Even if you already have coverage in place that meets or exceeds the state-mandated coverages, the state can still require you to file an SR-22. This allows the state to make certain you will maintain your car insurance coverages for the specified time period.
You can't skip telling your insurer about the need for the SR-22, keep your current policy in place and then buy a separate policy for a SR-22. That type of duplicate car insurance coverage isn't allowed. If your present insurer doesn't file SR-22s, you need to cancel your current policy and purchase a car insurance policy with an insurance company that will file the SR-22 for you.
You need to purchase the insurance coverages the state has mandated you to carry. This requirement varies by state, so it may be your state's minimum liability coverages or higher liability coverages (especially if you need an FR-44 instead of an SR-22).
The car insurance coverage purchased that is associated with the SR-22 form will be rated according to all the factors that normally go into rating a policy, regardless of the SR-22 form filing. The rates do not depend on whether you are getting an SR-22.
Your driving record is a rating factor in the cost of auto insurance, so the reason that you are required to acquire and maintain the SR-22, such as reinstating your license after a DUI suspension, may affect your rates however the SR-22 form itself does not beyond the filing fee. If your license was suspended due to a DUI or too many points, then it will increase your liability insurance rates.
I've moved out of state. Do I still have to carry the SR-22?
If you carry an SR-22 in one state but move to another state, you must fulfill the SR-22 requirement for your former state, even though you no longer reside there. To do this, you usually need an insurance carrier authorized to do business and file SR-22s in both states.
Your car insurance policy in your new state must have coverage and limits that at least meet the SR-22 minimums required by your former state. If the new state's requirements are higher, you will need those even higher limits on your policy.
If you are moving to a state that doesn't require SR-22s, then you will need to discuss with the state requiring the SR-22 what you will need to do to comply with its SR-22 mandate.
What if I don't have a car? What is a non-owner SR-22?
If you don't own a car, you can still be required to carry an SR-22, and in that case you will need to get non-owner SR-22 insurance to fulfill your SR-22 filing requirement.
With a normal SR-22 policy, you own and insure a vehicle, but with a non-owner's policy you don't own a vehicle to insure directly or have access to a car that you can insure.
If you have a vehicle registered to you, one in your household, or someone provides a vehicle for your regular and frequent use, you should NOT purchase a non-owner policy for coverage. If none of these situations apply, you can get a non-owner policy that complies with your SR-22 filing requirement.
Currently the best way to obtain a non-owner policy with an SR-22 filing is by contacting our call center toll-free at 1-855-430-7658. Our agents will help you obtain a quote for the coverage you need.
Most companies we work with can provide immediate proof of insurance via e-mail or fax. Processing of SR-22 requests depends mostly on whether your state accepts filings electronically.
If at any time during your policy period you do purchase a car, you'll need to alert your car insurance carrier immediately so that you can change your policy over to an owner's policy. If you fail to inform your auto insurer of the change and you're in an accident, then coverages under the non-owner's policy may be denied.