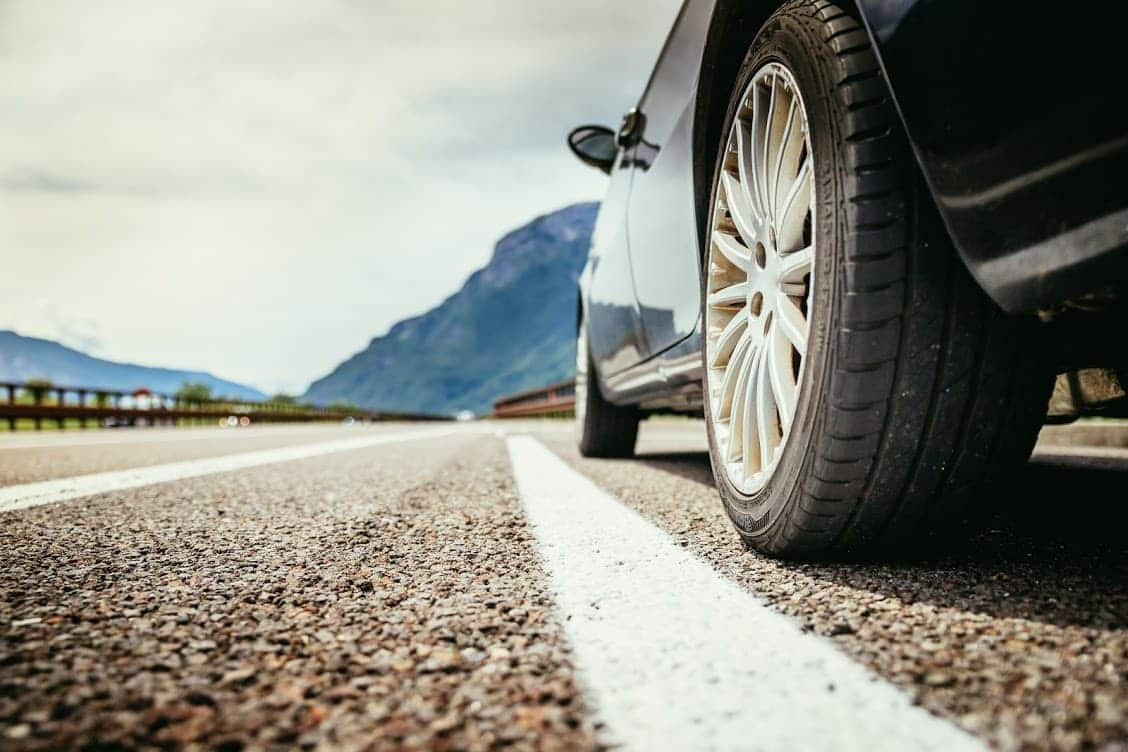 The average cost of a non-owners policy with an SR-22 form for one DUI conviction is $1,752, based on a rate analysis by CarInsurance.com Senior Consumer Analyst Penny Gusner.
If you're required to carry an SR-22 but don't own a vehicle, you need to buy a non-owner car insurance policy.
While it may sound odd, you can indeed get car insurance even if you don't actually own a car nor drive a vehicle regularly.
What is non-owner SR-22 insurance?
Car insurance companies offer non-owner policies because the industry is aware that there are certain situations where a person may need to carry car insurance but doesn't have a vehicle to place on the policy.
Typically, a need for a non-owner policy arises because:
A person is mandated by the state to obtain a car insurance policy, but that individual doesn't have a car.
Someone who doesn't own a car wants car insurance coverage when they occasionally operate non-owned vehicles, such as a rental car.
If you have been convicted of a DUI, or other serious traffic violation, a state regulatory entity often requires an insurer certify that you can pay future auto accident claims (up to the certain mandated limits) by means of an SR-22 form being filed.
According to Andrew Head, Certified Financial Planner and professor at Western Kentucky University, "the SR-22 is a certificate of insurance. While all motorists are required to carry certain minimum liability insurance limits to be able to drive, individuals who have committed serious driving offenses (DUI, reckless driving, multiple at-fault accidents, driving without insurance and/or on a suspended license) may be required to file an SR22 with their DMV in order to keep their license, regardless of whether they own a vehicle."
When is an SR-22 required?
Some of the reasons your state may require an SR-22 certificate of financial responsibility include, but aren't limited to, the following:
Failure to carry liability insurance on your vehicle
A conviction for driving without insurance
Driving uninsured and being involved in a motor vehicle accident
DUI, DWI or other major alcohol offense convictions
Serious moving violation (such as reckless driving) convictions
Accumulating too many DMV points
Being termed a habitual traffic offender
Needing to apply for a hardship or probationary permit (while license is suspended)
Reinstating your license after a suspension or revocation
How does non-owner SR-22 car insurance work?
Technically there is no such thing as "non-owner SR-22 car insurance." An SR-22 is the form you file to verify financial responsibility and the non-owner policy is the insurance you may need if you don't own a car. Still, the result is that you have insurance and state-mandated forms to comply with the laws for such a situation.
States can mandate non-car owners to obtain car insurance and carry an SR-22 to verify financial responsibility. That's because state agencies are aware that it's possible for these individuals to be negligent and harm other people and their property while driving, even if they don't own the car they're operating.
What does non-owner SR-22 insurance cover?
Some believe this policy type is the magic bullet of coverage; it's not. A non-owner policy only covers liability up to the limits purchased and this coverage is usually secondary to that of the auto insurance policy of the actual car owner. So, if you borrow a friend's car to drive, the car owner's policy will be primary.
A non-owner policy will typically include:
Bodily injury liability
Property damage liability
Depending upon the state in which you live and the car insurance company you're using, you may also be able to include on the policy other types of car insurance coverage, including:
Medical payments
Uninsured motorist bodily injury
Underinsured motorist bodily injury
What is not covered under a non-owner insurance policy?
A non-owner policy doesn't offer physical damage coverages of collision or comprehensive, so any car that you do drive isn't covered in any way by your non-owner policy if you damage it.
Each state is different, but as a general rule, a non-owner car insurance policy won't cover you for a vehicle registered to you, one in your household, or a vehicle provided for your regular and frequent use. So, don't purchase a non-owner policy if any of these scenarios apply.
How to cancel an SR22 non-owners insurance policy
Suppose at any time during your policy period, you purchase a car. In that case, you'll need to alert your car insurance carrier immediately so that you can cancel your non-owners policy and get an owner's policy. If you fail to inform your auto insurer of the change and you're in an accident, coverages under the non-owner policy may be denied.
Getting SR22 insurance without a car - FAQ's
I need an SR22 but don't own a car: how can I get it?
To purchase a non-owners policy, you must first meet certain conditions. An insurance company will generally require that:
You have a valid driver's license.
You do not own a vehicle.
Some insurers also require that no one in your household owns a vehicle and that you do not have regular access to a vehicle.
Next, you would shop for a non-owner policy the same way you would for a standard policy. However, not all carriers offer non-owner coverage.
You'll next need to have an SR22 filed on your behalf. The insurance company will do this for you. Car insurance companies can only file an SR-22 after you have obtained at least the state-mandated coverages as part of your non-owner car insurance policy.
Once you have the SR-22 filed, you'll need to maintain the related insurance coverage for the state-mandated period of time. The time period varies, but most commonly, it's for three years.
Where can I get the cheapest non owner SR22 insurance?
The following companies sell non-owners policies, both with and without an SR-22. So, this is an excellent list to start with:
State Farm
Dairyland
The General
Safe Auto
Direct
Infinity
Allstate
Progressive
Geico
Here are some of the lowest annual rates we found from the insurance companies surveyed:
Geico: $311
State Farm: $408
Progressive: $576
Alllstate: $638
What are some tips for getting cheap SR22 non-owner insurance?
The best way to get cheap SR-22 non-owner insurance quotes is to do what you would to find a low-cost standard policy – compare car insurance quotes from multiple companies. If you are buying a new policy, be sure to ask if the company files SR-22 forms before you spend time getting a quote. Even though you'll pay more for coverage attached to an SR-22, you can still save by comparison shopping.
How much is non-owner SR22 insurance?
A non-owner policy will generally cost much less than an owner's policy on its own, but with an SR22, it will cost much more. The average cost of a non-owners policy with an SR22 for one DUI conviction is $1,752, based on a rate analysis by CarInsurance.com Senior Consumer Analyst Penny Gusner. However, if you are filing an SR22 for a traffic conviction other than a DUI, for instance, a license suspension or driving uninsured, it may be less.
What can I do to avoid needing SR22 non-owner insurance?

According to Certified Financial Planner and professor, Andrew Head there are some simple ways to avoid needing an SR22.
"Recognize first that the requirement of an SR22 is no trivial thing; the state is requiring this 'super verification' of coverage because you have been deemed very high risk. This most often involved driving in a way that puts other people's lives in jeopardy.
While an SR-22 may be required for a driver that 'was being safe but just didn't have insurance,' it is important to realize that this, too, is reckless. Even the safest drivers among us are prone to mistakes, and even little ones can result in devastating consequences to others. Simply choosing to drive at all always poses a risk to others: doing so without insurance can mean adding possibly ruinous financial hardship to an innocent person already reeling from an injury."
Andrew offers this advice, "think of an SR-22 as a second chance instead of a punishment. The state is allowing you to drive, despite a past mistake."
In other words, to avoid being in the situation to need an SR22 to begin with, take your responsibility as a driver very seriously. Maintain adequate insurance coverage and drive responsibly. But if you are already in this situation, use it is an opportunity for a second chance at responsible driving.