Find the Best Car Insurance Quotes
Get Auto Insurance Near You
Get rate estimates
Our
car insurance estimator
provides customized rates based on your input, giving you an idea of what you can expect to pay and how much coverage you should buy.
Compare car insurance
Doing a
car insurance comparison
of costs is one of the most effective ways to get the best deal on your coverage. You save money because you'll see which carrier offers the cheapest rate for your particular circumstances.
Buy car insurance online
Get expert advice on how to
buy car insurance online
, which is the best option if you want to shop on your own schedule and save time and money. We'll walk you through the steps to take and help you decide what amount of coverage to buy.
Best Car Insurance Companies of 2020
Get expert advice on how to
buy car insurance online
, which is the best option if you want to shop on your own schedule and save time and money. We'll walk you through the steps to take and help you decide what amount of coverage to buy.
The Auto Club Group
Overall Score 91.72
The Auto Club Group ranked No. 1, overall. Offerings include insurance and roadside assistance, travel agencies, financial services and car-buying services. An added benefit is AAA Accident Assist, which is a part of your auto policy. When you initiate an accident claim, roadside assistance is dispatched if your vehicle needs to be towed. AAA then guarantees repairs for the life of the vehicle if you use an AAA Direct repair shop.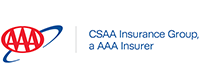 CSAA Insurance Group
Overall Score 89.64
CSAA Insurance Group placed second overall, but had the highest percentage of policyholders who said they would recommend it (94%) or renew (98%). CSAA also excelled in claims handling and value for the price, ranking second for those individual metrics. In order to purchase CSAA Insurance Group auto insurance, you must be an AAA member. AAA offers insurance, access to roadside assistance (regardless of vehicle or location within the U.S.), travel agencies, AAA Diamond rating system and discounts at partner locations.
USAA
Overall Score 88.49
Though USAA ranked No. 3 overall, it ranked second on the individual metrics of customer service and for having useful website features and apps. USAA also placed third for claims handling, and had 97% saying they'd renew their policies. USAA is only available to military members and their immediate families. It offers a discount for garaging your car on base. USAA also has a "no drop promise/guaranteed renewal" program, so even if you have accidents and traffic violations your policy will still be renewed.
Auto Club of Southern California
Overall Score 87.49
While Southern California is in the name of this Auto Club, the insurance arm (Auto Club Enterprise Insurance Group) is available in not only California but 17 other states. The Auto Club of Southern California earned the third spot for price and placed fourth for customer service. A majority of policy holders said they'd renew (94%) and recommend (90%).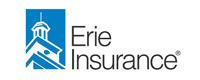 Erie
Overall Score 85.32
Erie ranked fifth overall. The company, which only serves 12 states, includes protection for pets injured during accidents, and its comprehensive coverage includes locksmith services and no-deductible windshield repairs.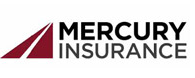 Mercury
Overall Score 84.90
The Los Angeles-based insurer sells auto and home policies in 11 states and is the 14th largest U.S. private passenger car insurer. Mercury Insurance limits the bells and whistles that can lead to low auto insurance rates.

Allstate
Overall Score 84.77
Allstate is the largest U.S. publicly-held personal property and casualty insurer. The company includes three auto insurance brands: Allstate, Encompass and Esurance. Allstate's DriveWise app is a program that uses telematics to monitor driving. Enrolling in DriveWise can save you money if you're a careful driver. The company's Allstate Foundation has also launched resources to help improve teen driving.

Safeco
Overall Score 84.50
Founded as the General Insurance Company of America in Seattle in 1923, Safeco is now part of Liberty Mutual Insurance while maintaining the Safeco brand. Safeco offers auto and home coverage through local, independent agents.
Hartford
Overall Score 84.47
Hartford began as a fire insurance company in 1810. Two centuries later, the Fortune 100 company is one of the largest auto insurance companies. The company's relationship with the AARP gives members discounted rates and added benefits, including lifetime policy renewal.

Metlife
Overall Score 84.22
MetLife Auto provides auto policies in all 50 states and the District of Columbia. Its GrandProtect program lets you combine auto, home, valuable items, RVs and boats into one policy with one deductible.
State Farm
Overall Score 84.06
State Farm is the largest U.S. private passenger car insurer with more than 19.000 agents across North America. In addition to face-to-face interaction with agents, the company provides apps to connect with drivers.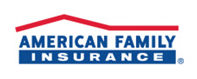 American Family
Overall Score 84.01
The fourth-largest mutual property and casualty insurer in the U.S. has 3,500 agents that serve 19 states. American Family is a mutual company, so customers own a stake in the company. Profits are returned to policyholders in the form of dividends and lower premiums.
Liberty Mutual
Overall Score 83.21
The sixth-largest U.S. auto and home insurance company offers policies in all states. The Fortune 500 company provides Better Car Replacement. If your car gets totalled, the program offers money for a vehicle that's one model year newer with 15,000 miles less than your totaled vehicle. Liberty Mutual also gives teachers collision coverage and vandalism loss protection with no deductible.

Geico
Overall Score 83.09
Geico provides more than 11 million policies in every state and the District of Columbia. The second largest U.S. car insurance company offers discounts for many professional groups, alumni groups and employers. The insurance company offers a mobile app and website with multiple tools.
Nationwide
Overall Score 82.95
The Columbus, OH-based insurer offers auto insurance in all states except Alaska, Hawaii, Louisiana and Massachusetts. Nationwide is the eighth largest U.S. auto insurer and is a Fortune 100 company. The Nationwide Family Plan lets anyone living in the household collect the same benefits and discounts.
Progressive
Overall Score 82.45
Progressive is the fourth-largest U.S. auto insurer. Progessive provides home, life and travel insurance, as well as auto coverage. The company's Snapshot pay-as-you-drive program monitors drivers, who receive large discounts if they drive safely. Progessive's "Name Your Price" tool lets you find coverage that fits your budget.

Esurance
Overall Score 81.78
The San Francisco-based insurer is part of Allstate and offers auto, home, motorcycle and renters insurance. The company works directly with customers online and by phone. Esurance's DriveSense is a pay-as-you-drive system that provides up to a 30% discount if you drive safely.

Travelers
Overall Score 81.36
The Fortune 500 company has offices in all 50 states, as well as around the globe. Travelers offers IntelliDrive, a telematics program that tracks your driving and you can receive discounts if you drive safely.
The General
Overall Score 81.25
The General launched as the Permanent General Agency in 1963 and became The General in 1997. The insurer offers policies for a wide variety of drivers and situations. That includes coverage for drivers with suspended and revoked licenses.

Farmers
Overall Score 79.75
Farmers covers 10 million households in all 50 states and includes other companies, such as Mid-Century Insurance and 21st Century Insurance Group. Farmers offers coverage for rideshare drivers in several states.
View All Top Companies
Car Insurance in USA - Rates by State
Where you live plays a major role in what you pay for car insurance. That's because your location is typically used as a springboard for calculating rates. Most insurance companies will consider the number and cost of accident claims in your area and set a base rate with that in mind. Then, the rate is adjusted up or down depending on other factors, such as your age, driving record and type of car you drive. Additionally, state laws differ in how much insurance you must buy to drive legally. In some states you need more than others to meet the minimum requirement mandated under law. ... See how state car insurance rates compare for various coverage levels and find out how rates are affected by age, accidents, tickets and other common scenarios in California, Texas, Michigan and every other state in the country. You'll also learn how much coverage you should buy and get expert tips on how to save on your policy.Read More
Compare rates &
Save up to $560*
per year on auto insurance
Popular States
Show all states
Get Free Car Insurance Quotes Near You