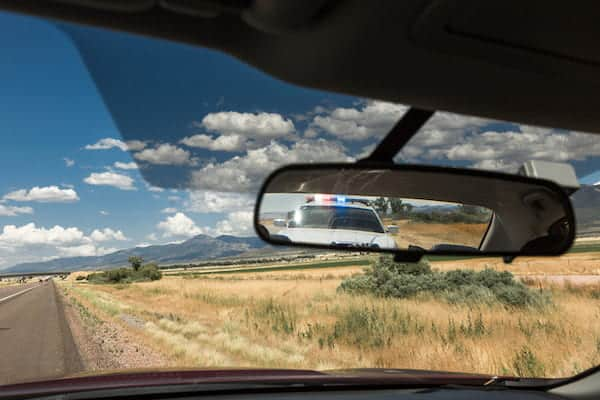 If you need to reinstate your driver's license after a suspension, you must get auto insurance and file an SR-22 — here's how to get an SR-22 without a license.
An SR-22 isn't insurance — it's a certificate of financial responsibility required for some drivers by their state or court order. The SR-22 certificate or form, filed with your state, proves that your auto insurance policy meets the minimum liability coverage required by state law.
Key Highlights
Car insurance companies often make exceptions to the "no insurance without a valid license" rule for those with SR-22 requirements.
Expect to pay the insurer an SR-22 filing fee and high car insurance premiums due to being considered a high-risk driver.
Shop around for SR-22 car insurance from at least five companies.
SR-22 laws vary by state, so check with your insurance company and DMV on your state-specific laws.
Table of Contents
Table of Contents
Who needs an SR-22?
If you've received a DUI or other serious driving violation, you'll receive a court order or notice from your Department of Motor Vehicles (DMV) that you need an SR-22. If you're categorized as a high-risk driver because of DUIs or severe driving violations, your state might require you to obtain a certificate of financial responsibility –SR-22 or FR-44.
Discover how to determine if you still require an SR-22
Can you get SR-22 insurance without a license?
Yes. While auto insurance companies typically require policyholders to have a valid driver's license to obtain a car insurance policy, they make exceptions because there are situations when getting a license depends on insurance.
Car insurance companies filing an SR-22 know that the state often must receive this certificate of financial responsibility before a license is reinstated. For this reason, they will allow you to start your policy and give you time to reinstate your license.
Typically, car insurance companies will allow up to 30 days to provide proof that you now have a valid license. If you fail to get your license reinstated within the given time frame, your car insurance policy will be canceled, and you would have to restart the process.
Here is a quick primer on what you need to do and a few tips on how to keep your costs as affordable as possible:
Check out our detailed guide on SR-22 insurance
Shop for SR-22 car insurance after a license suspension
The best advice when finding insurance after a license suspension is to shop around. Auto insurance companies rate risk differently, and this can result in dramatic differences in premium quotes.
The days of cheap car insurance are over, at least for a while. Expect your car insurance rates to increase dramatically after a moving violation requiring an SR-22.
Contact five different insurers for quotes and compare apples to apples regarding coverage levels and deductibles. If you purchase a new policy, don't forget to cancel your old SR-22 policy after your new policy goes into effect.
Compare auto insurance quotes to find out which company offers the best price
Be honest with your insurance company about the SR-22
It never pays to mislead an insurer regarding your driving record. It will discover what you are trying to hide when they pull your driving record and write you off as dishonest.
Let your car insurance company know immediately that you will need an SR-22 since it must be filed with your state. Many states have moved to all electronic systems when filing an SR-22, which can speed up the process.
Widen your car insurance company search when you have an SR-22
Consider insurance companies that may not be as well-known as major nationwide insurers. Second-tier insurers tend to work with drivers with imperfect driving records, many of which are owned by large national insurance companies.
In addition to major carriers, you should consider smaller car insurance companies specializing in high-risk or non-standard coverage. This isn't a complete list, but it will give you a springboard if you research SR-22 insurance companies.
Here is a list of some well-known insurers to consider:
Allstate
Dairyland
Direct
Geico
The General
Infinity
Nationwide
Progressive
Safe Auto
State Farm
Ask your auto insurer for help if you have a suspended license
Be sure to ask your insurance company about any discounts you are qualified for – even small discounts can help when looking at a sky-high premium.
Ask your insurer to file your SR-22
The majority of insurers charge a small fee to file an SR-22. It varies by insurer, but $25 is typical. Once you have purchased the policy, your car insurance company should file the SR-22 with the state.
Get your driver's license reinstated by the DMV
Once you have proof of insurance and your insurer has filed the SR-22, it is time to head to the DMV. While it varies by state, you must show up in person to get your license back in most cases: Bring proof of your policy and the SR-22.
Tip
After a license reinstatement, check with your car insurance company to ensure they have received the information showing your license is now valid. Otherwise, your policy and SR-22 may get canceled, resulting in your license being suspended again.
Pay your auto insurance policy premiums on time
If you want to keep your license, pay your premium on time. Suppose your car insurance policy is canceled due to non-payment or another issue during the required SR-22 period (typically three years). In that case, your car insurance company will file an SR-26 that shows the cancellation.
Then, the DMV will be notified you are no longer insured, and they will re-suspend your license. If this happens, finding car insurance companies to insure you will be more difficult.
Shop your auto insurance coverage at the one-year mark of being required to carry an SR-22 and every year afterward to ensure you get the best rate. Your rates should improve each year.
Check out our guide: What to do if you need an SR-22 but don't own a car?
FAQ: How to get an SR-22 without a license
Can you drive with an SR-22 on a suspended license?
While an SR22 is one component of getting legal out on the road and is often necessary to get your license back, you must have a valid (not suspended) license to drive legally in all states.
Insurance companies will often allow you to obtain an SR-22 if you get your driver's license reinstated within 30 days of your insurance policy's inception date or if you acquire a hardship driver's license within that same time frame.
Driving with a suspended license involves severe penalties, including fines and jail time. Instead, get your license reinstated, get insurance and an SR-22 filed by your agent.
Can I get a motorcycle license with a suspended driver's license?
No. A motorcycle license is an endorsement on your standard-issue driver's license. It is not a separate license; if it's suspended, so is your motorcycle license.
Do I need an SR-22 to reinstate my license?
It varies by state and the exact nature of your driving infraction. When you are convicted of an offense, such as DUI, reckless driving or driving without insurance, your license will likely be suspended, and you will need to file an SR-22 to get it reinstated.
In most cases, the judgment against you or your local DMV will notify you of the requirements you must meet to reinstate your license after your suspension period has ended.
Once my driver's license has been reinstated, do I have to get an SR-22?
It varies depending on the state you live in. Some states require an SR-22 when a license is reinstated, while others do not. In most states, you must have an SR-22 attached to your insurance policy for a set amount of time, depending on the infraction.
Check with your state's Department of Motor Vehicles for its SR-22 requirements.
Do I need an SR-22 if I received a DWI/DUI?
While it will vary by state, the answer is yes in most cases. If you were carrying full coverage auto insurance at the time of the DUI, you might not be required to obtain an SR-22 – it will depend on what your local DMV requires or the judge who deals with your case.
Chances are, your state will see if you were covered for specific limits of bodily injury liability and property damage liability at the time of your DWI.
Do I need an SR-22 for an essential-needs (hardship) license?
An essential-needs license is typically called a hardship or right-to-work license.
While the requirements to get a hardship license vary from state to state, the odds are that you will need an SR-22 before a hardship license is approved.
A hardship license allows you to drive only for specific reasons, such as commuting to work. A hardship license can be obtained in many states if you cannot regain your full license privileges. Still, if you are caught driving to an excluded location, the hardship license will be revoked and your suspension may be extended.