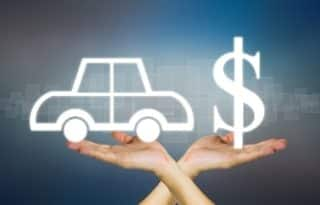 If you've got the cash in the bank to cover the unexpected expense, increasing the insurance deductible on your auto insurance coverage could lower your insurance costs and save you hundreds of dollars a year.
The portions of a policy that carry a deductible are two optional coverages, comprehensive and collision, that cover physical damages. A deductible is the amount you pay before your insurance kicks in. Typically you can choose a deductible of $250, $500 or $1,000, but amounts can go as high as $2,500.
Combined, collision coverage and comprehensive insurance are often called "full coverage." Here's how they break down:
Collision coverage covers your own car damages after your vehicle collides with something — another car, a fence, a wall, a tree or anything except an animal.
Comprehensive coverage covers everything else — theft, vandalism, flood damage, a falling tree or branches or an animal strike.
These two coverages pay out up to the actual cash value of your car, minus your deductible.
The costs of comprehensive and collision are determined by the value of your car and the likelihood that the insurance company will have to pay out that amount. There are only three ways to save money on the cost of that coverage:
Drop collision and comprehensive if you own your car outright, and it's not worth much, or you can afford to replace it.
Shop around with different carriers. Rates can differ by hundreds of dollars.
Increase your deductible.
Why raising deductibles saves you money
Unlike liability coverage, which doesn't have a deductible, collision and comprehensive pay only the amount that exceeds the deductible. The higher the deductible, the less risk the insurer takes and the lower the premium.
How much can you save by raising your deductible in every state?
Below are the average rates in each state for three deductible levels. CarInsurance.com commissioned Quadrant Information Services to run auto insurance rates for a 2015 Honda Accord LX for 10 ZIP codes in each state using six large carriers — Allstate, Farmers, Geico, Nationwide, Progressive and State Farm. Averages were calculated based on single male and female drivers ages 18 to 85 who commute 12 miles to work.
All samples include liability insurance limits of $100,000 for bodily injury per person, $300,000 for body injury per accident and $100,000 for property damage. Enter your state in the search field to get savings for your location.