If you're asking yourself why car insurance is so expensive, you're not alone. Auto insurance rates are on the rise and J.D. Power, a global data analytics and consumer insights firm, found that consumers are increasingly shopping for new insurance policies because of rate increases.
The largest drivers of new policy shopping for retained and switched shoppers are proactive price checking (51%) and rate increases (35%), according to a May 2022 J.D. Power's report. The report found that among people who are shopping for a new policy because of a rate increase, 64% experienced a price increase of 11% or higher.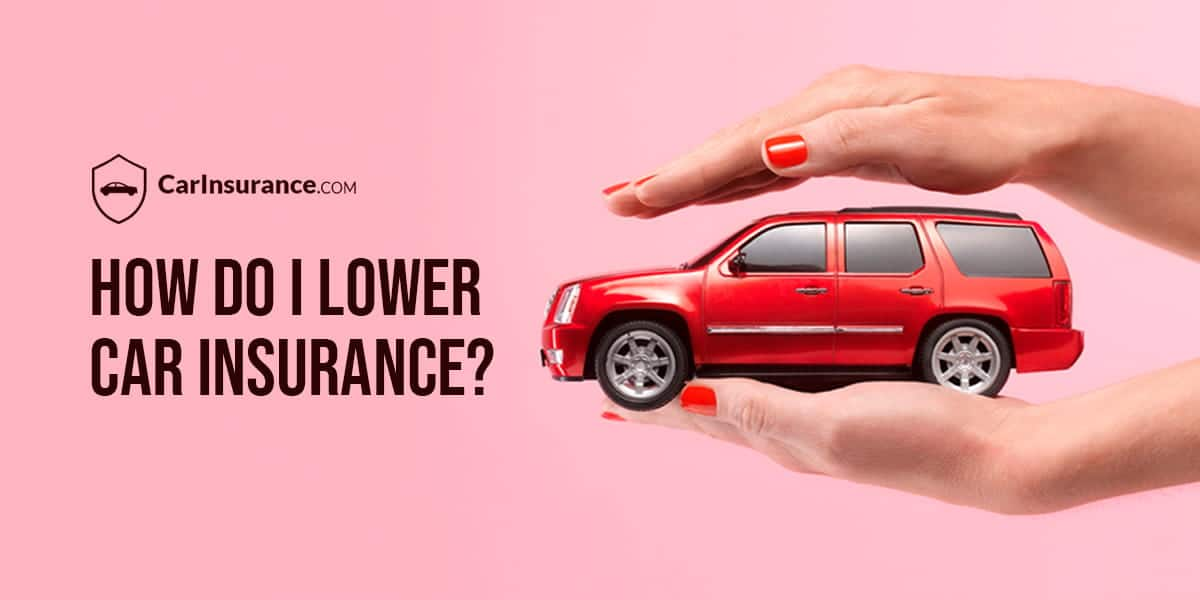 What do you do if your car insurance is too high?
If your auto insurance is too expensive, you don't have to be stuck paying top dollar for your premium. Consumers can pay only for what they use, review their policies every six months, ask about discounts, improve credit scores and driving records, increase their deductibles, drive cars that are cheaper to insure and learn how to save even if they have teen drivers at home.
How do you lower your auto insurance rates?
Before you purchase a new policy, you should consider other ways to save on your insurance premiums. Knowing how to save on your auto insurance can save you money every year.
Here are seven ways to lower your auto insurance without sacrificing the coverage or service you need to protect your family.
Pay only for what you use
Usage-based insurance is one way to lower auto insurance costs. The pay-as-you-drive option is a good choice when you anticipate low mileage driving through the year. Usage-based insurance is becoming increasingly popular with pay-per-mile insurance like Metromile. Enrolling in a UBI program can be as simple as downloading an app to track your mileage.
Furthermore, if you're driving less because you switched jobs and decreased your commute, you should contact your auto insurance company to see if you can save money on your policy since you're driving less frequently.
Shop around and review your current policy
Before you renew, take the time to consider how to lower auto insurance pricing and explore your options. Insurance providers can mark up policies, saving their best discounts for new customers.
In addition to price, it is also important to consider things like a carrier's financial reliability, claims satisfaction, policy options, and availability for your area.
Be sure to review your current policy when comparing insurance rates so you can compare apples to apples so you're shopping for the same coverage limits you currently have.
Check out our experts' recommendations for How to estimate car insurance (Using Estimator Tool)
Look for discounts by bundling policies and exploring payment options
Most insurance companies offer car insurance discounts that you can use for regular savings on your car insurance premiums. Bundle discounts are popular, allowing you to save when you add multiple vehicles from the same household or bundle your auto insurance with your homeowners insurance, renters insurance, or life insurance policy. Ask your insurance company about discounts you may qualify for.
Information
Here are a few other discounts to check into:
Accident-free and good/safe driver discounts
Loyalty discounts
Discounts for safety features (anti-lock brakes, airbags, etc.)
Low mileage discounts
Paperless discounts
Up-front and electronic payment discounts
Defensive driving discounts
Improve your credit score and driving record
Car insurance companies often use your credit score as one item of consideration when assessing your risk as a policyholder. They also consider your driving record.
Suppose you have several accidents or moving violations on your record or many missed payments. In that case, your insurance company may increase the amount you pay for your premium each month to cover this additional risk.
You can't go back in time and change what has been done, but you can take action moving forward to improve your credit and safe driving record. Focus on paying your bills on time and following road laws.
Raise your deductible
Another way to save on your car insurance is to increase your deductible. The deductible in your policy is the amount of money you will be required to pay out of pocket in the event of a claim. This means that you will have more to pay out of pocket if you experience a loss, but as a result, your monthly payment will be lower.
So, is it better to have a $500 deductible or $1,000? This depends on your needs and your savings. If you can afford the $1,000 deductible and will be able to pay that amount out-of-pocket in the event of an accident, you'll save money on car insurance.
Drive a car that's cheaper to insure
Your insurance rate will depend on your vehicle's make and model.
According to 2022 data from Quadrant Information Services, the top 5 cheapest cars to insure are the Subaru Forester 2.5I Wilderness, the Hyundai Venue SE and the Honda CR-V LX.
Here's a look at the top 20 cheapest cars to insure for 2022.
| Rank | Make | Model | National Average Rate |
| --- | --- | --- | --- |
| 1 | Subaru | Forester 2.5I Wilderness | $1,353 |
| 2 | Hyundai | Venue SE | $1,360 |
| 3 | Honda | CR-V LX | $1,366 |
| 4 | Mazda | CX-30 S | $1,379 |
| 5 | Toyota | C-HR XLE | $1,384 |
| 6 | Toyota | C-HR NightShade | $1,387 |
| 7 | Mazda | CX-30 S Premium | $1,388 |
| 8 | Honda | CR-V EX | $1,391 |
| 9 | Kia | Seltos LX | $1,391 |
| 10 | Honda | HR-V EX | $1,398 |
| 11 | Hyundai | Venue SEL | $1,402 |
| 12 | Ford | Transit Connect XL | $1,405 |
| 13 | Volkswagen | Tiguan S | $1,406 |
| 14 | Mazda | CX-5 S Select | $1,407 |
| 15 | Subaru | Outback 2.5I | $1,407 |
| 16 | Honda | HR-V Sport | $1,408 |
| 17 | Subaru | Forester 2.5I Sport | $1,412 |
| 18 | Toyota | C-HR Limited | $1,412 |
| 19 | Chrysler | Voyager LX | $1,413 |
| 20 | Jeep | Wrangler Willys Sport | $1,415 |
Learn how to save with teen drivers
Teen drivers are at the highest risk for distracted driving, which is why it can also be very expensive to insure them. That's why many parents are constantly exploring how to save money on car insurance when they have young drivers.
To help, many insurance providers offer good student discounts for teens who show responsibility through their academics. Parents and caregivers should also consider multi-car discounts, which are discounts that insurance companies give when multiple members of the same household insure their cars together with the same provider.
Before you purchase or renew your auto insurance policy, be sure to ask your insurance company what kinds of savings programs they can offer you. Either way, it never hurts to shop your options and see what discounts other insurance providers can offer you today based on your household's needs.
Methodology & Resources:
Methodology:
CarInsurance.com commissioned Quadrant Information Services to calculate average auto insurance rates for 2022 models.
Averages are calculated using data from seven large carriers, such as Allstate, AmTrust, Farmers, Geico, Nationwide, Progressive and State Farm, in 10 ZIP codes per state. Nearly 3,000 models are included in the 2022 study.
The rankings were based on the best-performing standard set of features for each car model. Averages are based on full coverage for a single 40-year-old male who commutes 12 miles to work each day, with policy limits of 100/300/50 ($100,000 for injury liability for one person, $300,000 for all injuries and $50,000 for property damage in an accident) and a $500 deductible on collision and comprehensive coverage.
This hypothetical driver has a clean record and good credit. The rate includes uninsured motorist coverage.
Sources:
J.D. Power. "Auto Insurance Rate Hikes Erode Price Satisfaction, Drive Surge in Value Shopping, J.D. Power Finds." Accessed June 2022.
– Lena Borrelli contributed to this story.