When it comes to car insurance, most people buy policies from the top 10 largest insurance companies that hold a majority of the industry market share. According to the Insurance Information Institute's "2021 Insurance Fact Book," there are 2,496 property and casualty insurance companies in the U.S.
Choosing a large auto insurance company has a few key benefits. The rates tend to be lower and you usually have more coverage options to choose from. Keep reading for highlights of some of the largest car insurance companies.
Key Highlights
The benefits of buying coverage from a large insurance company generally include lower rates and more robust coverage options.
The disadvantage of buying coverage from a large company is that you may get less satisfactory customer service.
The top 10 biggest insurance companies in terms of total premiums written have stayed the same from 2020 to 2021.
State Farm, Geico, Progressive, Allstate, USAA and Liberty Mutual top the list of the 10 largest auto insurance companies for direct premiums written.
Top 10 largest auto insurance companies in the United States
According to S&P Global Market Intelligence's latest report, "US private auto combined ratio rises above 100% in 2021," there was little change in the market share rankings among the 20 largest private auto insurers in 2021:
"Most companies recorded higher direct premiums written year over year. State Farm retained its top spot, reporting direct premiums written of $41.67 billion for the year. Berkshire Hathaway Inc.'s GEICO Corp. and The Progressive Corp. retained their respective Nos. 2 and 3 spots with premiums written of $37.42 billion and $35.85 billion, respectively."
The table below highlights the largest auto insurance companies in the U.S., according to data from AM Best's most current market share report that tracks direct premiums written in order from the largest to the smallest.
We've also provided some additional information to help you compare insurance providers, including the AM Best financial strength rating and J.D Power's overall customer satisfaction score for each insurer.
Direct premiums written are shown in billions of dollars, according to a recent report from S&P Global Market Intelligence.
Top 10 Largest Auto Insurance Companies in U.S. for 2022

| Rank | Company | Direct Premiums Written | % Change 2019 - 2021 | A.M. Best Rating | NAIC 2022 Score | J.D. Power 2022 Score |
| --- | --- | --- | --- | --- | --- | --- |
| 1 | State Farm | $41.67 | 0.5 | A++ | 4.73 | 3.11 |
| 2 | Geico | $37.42 | 3.3 | A++ | 3.89 | 3.07 |
| 3 | Progressive | $35.85 | 7.5 | A+ | 4.45 | 2.96 |
| 4 | Allstate | $27.22 | 0.2 | A+ | 3.51 | 2.78 |
| 5 | USAA | $15.74 | 1.7 | A++ | 4.38 | 5 |
| 6 | Liberty Mutual | $13.26 | 3.9 | N/A | N/A | N/A |
| 7 | Farmers | $12.44 | -2.1 | A | 4.1 | 2.49 |
| 8 | Nationwide | $5.57 | -5.6 | A+ | 4.74 | 2.36 |
| 9 | American Family | $5.49 | -0.25 | A | 5 | 3.3 |
| 10 | Travelers | $5.33 | 4.2 | A++ | 4.63 | 2.73 |
Note - What the numbers mean:
Company rank in order of size from largest to smallest as of April 2022
Direct premiums written (in billions) as of April 2022
2019 to 2021 annualized premium change (percentage)
2022 financial strength rating with A.M. Best
2022 score from National Association of Insurance Commissioners, or NAIC
J.D. Power 2022 score
State Farm
State Farm is the biggest car insurance company in the country and it's rated the best overall. State Farm is known for offering affordable rates and great customer service, plus policyholders are generally satisfied with the company's claim handling. We also like that State Farm offers a variety of discounts, including savings for teen drivers.
Geico
Geico has bare-bones car insurance coverage, but it offers some of the best auto insurance discounts in the industry. You'll find unique savings for federal employees, military personnel, emergency deployment, affinity groups and more. Geico also stands out for its low premiums, even if you have a poor credit score or imperfect driving record.
Progressive
Progressive is a great insurance provider if you're looking for cheap rates and generous discounts. However, the company also offers some of the best online tools and resources. You can use the Name Your Price Tool to build a policy that fits your budget and use the rate comparison tool to see how Progressive's prices stack up against competitors.
Allstate
Allstate makes it easy to get an instant rate quote and file a claim online, without ever calling an agent. The company also offers a highly-rated mobile app for iOS and Android devices, where you can submit claims, pay your bill, download your ID cards, request roadside assistance and access the Drivewise safe driver rewards program.
USAA
USAA Insurance Group is one of the top-rated insurance companies on the market, with an A++ rating from AM Best and the highest overall customer satisfaction score from J.D. Power in every region. USAA Insurance Group only sells car insurance to military personnel, but if you're eligible, you can take advantage of the company's low rates, excellent customer service and reliable coverage.
Liberty Mutual
Liberty Mutual's average premiums are more expensive than most of its competitors, but it offers some of the best auto insurance endorsements. With Liberty Mutual, you can customize your policy by purchasing new or better car replacement, gap insurance, OEM coverage and roadside assistance. Liberty Mutual also offers special coverage for teachers.
Farmers
In addition to its low rates, Farmers stands out for its impressive lineup of endorsement policies. You can increase your protection with spare parts coverage, a glass deductible buyback, accident forgiveness, guaranteed value coverage and a few others. You can also report a car insurance claim online or through the Farmers mobile app.
Nationwide
Nationwide gets decent scores for average price, customer service and claim handling. However, it has great discounts if you are looking for a low premium. Nationwide offers savings for good students, safe drivers, taking a defensive driving course and several others. If you drive infrequently, you might consider Nationwide's SmartMiles pay-per-mile insurance policy.
American Family
More than 50% of American Family customers say they would definitely recommend the company. It's one of the best car insurance companies for discounts, with a variety of unique savings for teen drivers, young volunteers, generational policyholders, driving under a certain number of miles per year, switching from a competitor company and more.
Travelers
Travelers has excellent financial strength with an A++ rating from AM Best, as well as affordable rates. The company stands out for its add-on policies, like rideshare coverage and accident forgiveness, as well as an efficient claim handling process. You can start a new claim online, track the status of existing claims and even find a repair shop in your area.
The benefits of going with smaller, regional auto insurers vs. larger ones
Although most car insurance policies are sold by the largest car insurance companies, there definitely are benefits to working with a large insurer.
Pros of larger auto insurance companies
In general, car insurance policies that are underwritten by major insurance companies tend to be less expensive. Because large insurers write millions of policies each year, they can afford to price their policies more competitively.
Expert Advice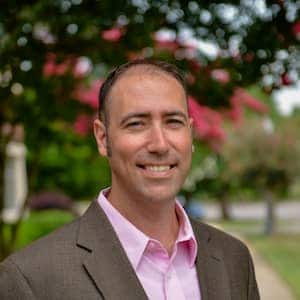 Shane Page
President of Piedmont Insurance Associates in North Carolina
"The best benefit of larger insurance companies is that they often have a larger pool of money to offset risk, which means they should be able to maintain more stable premiums," says Shane Page.
"If a small company sustains catastrophic losses from a storm in a given state, it will impact their future rates much more drastically than the large companies who sustain the same losses."
Additionally, the biggest insurance companies in the U.S. often have more coverage options to choose from. If you want to customize your policy with endorsements, or if you need specialty coverage like rideshare insurance, a large provider is more likely to have those policies.
Pros of smaller car insurance companies
On the other hand, smaller local insurance providers usually have better customer service than large providers.
Expert Advice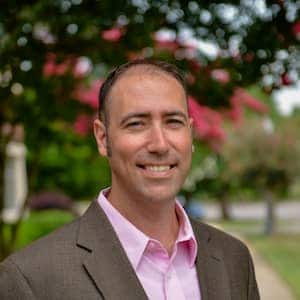 Shane Page
President of Piedmont Insurance Associates in North Carolina
"Small companies are often much more personal and locally engaged, as you would expect," Page says. "Plus, there is usually more latitude for underwriting decisions, and being a loyal customer can pay off."
So, if you prefer to work with an agent in person and you value a customized experience, choose a local insurance company. But if your main concern is price, or if you need a specific type of coverage, a large provider may be more suitable.
Learn more about How to Choose Best Car Insurance Companies from Consumer Report.
Tips for comparison shopping and why you should do it
Whether you're interested in purchasing coverage from a large or small car insurance company, it's a good idea to compare providers before choosing one.
To comparison shop, start by making a list of your car insurance needs, including the types of coverage and the amount of coverage you want. Even if you're happy with your current auto insurance company and annual premium, every driver should comparison shop at least once per year.
When researching providers, look into their third-party reviews and ratings from current and past policyholders.
Then, get quotes from your top three insurance companies for the same type and amount of coverage. That way, you can easily see which company can offer the lowest rate.
Don't forget to look at the discounts that each provider offers. The more discounts you can qualify for, the more money you can save.
If you move to a new state, add a driver to your policy or purchase a new car, you might want to get new rate quotes more often to ensure that you're paying the best price.
Frequently asked questions
Methodology
CarInsurance.com developed a scoring system that ranks insurers from 1 to 5 total points. The higher the score, the more competitive that company scored in each category.
The editorial team reviewed J.D. Power's U.S. Auto Claims Satisfaction Study, A.M. Best credit ratings, National Association of Insurance Commissioners' complaint data and S&P's market share data.
Sources
– Elizabeth Rivelli contributed to this story.