Our team of editors and writers consists of insurance experts who have been covering auto insurance for decades .
Our content team is backed up by an advisory board consisting of academics teaching in insurance programs at many of the nation's leading universities, including Brigham Young University, the University of Georgia and Penn State University.
We strive to meet the highest journalistic standards. All rankings, listings, reviews, tools and other content are based on unbiased benchmarking and objective data analysis. We do have advertising relationships with some of the insurers mentioned on our site. However, they don't influence our editorial judgment or recommendations. We fully own our content.
1. Expert advisor review
Independent expert advisors often review our editorial content and provide guidance that result in the most accurate guides, research reports and tools.
2. Expert commentary
Many of our experts also contribute their insights and advice in commentary and opinion articles
A FEW OF OUR EXPERTS' NATIONALLY RECOGNIZED INSTITUTIONS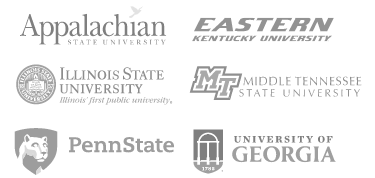 CARINSURANCE.COM'S REVIEW PROCESS
The CarInsurance.com team is made up of licensed insurance agents, personal finance experts and veteran journalists. Our editorial team has spent decades researching, understanding and explaining what auto insurance is and how it works. Each of our editors is dedicated to helping you make the smartest insurance buying decisions.
John McCormick

Editorial Director

John is the editorial director for CarInsurance.com, Insurance.com and Insure.com. Before joining QuinStreet, John was a deputy editor at The Wall Street Journal and had been an editor and reporter at a number of other media outlets where he covered insurance, personal finance, and technology.

Laura Longero

Executive Editor

Laura Longero is a content strategist and communications leader with more than 15 years of experience in content development in journalism, marketing and communications for start-ups to global companies. She started her career as a reporter and editor and honed her journalistic skills at the USA Today Network, working in several roles, as well as managing content and writing at MoneyGeek and XYZ Media.

Nupur Gambhir

Managing Editor

Nupur Gambhir is a content editor and licensed life, health, and disability insurance expert. She has extensive experience bringing brands to life and has built award-nominated campaigns for travel and tech. Her insurance expertise has been featured in Bloomberg News, Forbes Advisor, CNET, Fortune, Slate, Real Simple, Lifehacker, The Financial Gym, and the end-of-life planning service.

Leslie Kasperowicz

Managing Editor

Leslie Kasperowicz is an insurance expert with four years of direct agency experience and over a decade of creating educational content to help insurance shoppers make confident, informed decisions.
OUR VALUES AND KEY PRINCIPLES
Our staff is solely dedicated to providing insurance consumers with the most accurate and up-to-date information about insurance trends, insurance products and insurance rates. We adhere to the strictest standards of professional journalism. Our reporting is unbiased and free of any influence. Our mission is to be the go-to resource for insurance consumers by providing trusted, accurate, informative and helpful content to serve and guide insurance buyers as they make important financial decisions.

Expert advice
Our writers are insurance experts. Our content is fact-checked by insurance professionals.
Data relevance
Our data scientists constantly update our insurance rates and other data.

Content trustworthiness
Our content is unbiased. Our editors adhere to the highest editorial standards.

Site integrity
Our team has one mission: Helping consumers make the smartest insurance decisions for themselves and their families.
CARINSURANCE.COM SOURCES
Our team of insurance experts and analysts rely on trusted third-party data sources such as Quadrant Information Services, J.D. Power, AM Best and the National Association of Insurance Commissioners.
WHAT OUR EXPERTS THINK ABOUT AUTO INSURANCE INDUSTRY POLICIES
Getting car insurance estimates from multiple insurers will help you reduce your insurance rate. It can also help you to discover previously unattended insurance needs.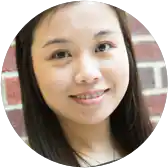 Siwei Gao
The Thomas and Rebecca Coffey Professor of Insurance Studies, Eastern Kentucky University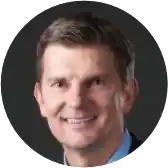 David Marlett
Managing Director of the Brantley Risk & Insurance Center; Appalachian State University
Regardless of whether you want full coverage or the cheapest minimum amount, it is a good move to shop around. Insurers have widely different pricing models and it is often surprising how much they can differ from one another. This is a quick and easy process that can easily save you hundreds of dollars in premiums.
OUR HISTORY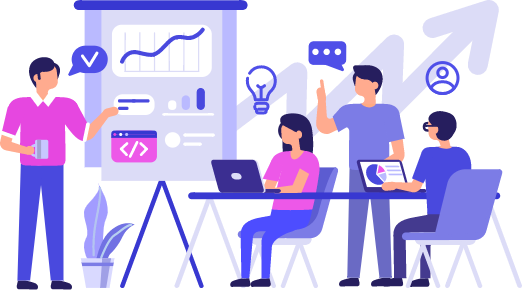 Carinsurance.com was launched more than 15 years ago as a one-stop online destination for car insurance information, with a mission to simplify the auto insurance shopping process.
CarInsurance.com is owned and operated by QuinStreet, Inc. (Nasdaq: QNST), a pioneer in delivering online marketplace solutions to match searchers with brands in digital media. QuinStreet is committed to providing consumers and businesses with the information and tools they need to research, find and select the products and brands that meet their needs. CarInsurance.com is a member of the company's expert research and publishing division.
WHERE TO FIND US
950 Tower Lane
Foster City, CA 94404
GET IN TOUCH
For all media inquiries, please email at:
pr@carinsurance.com