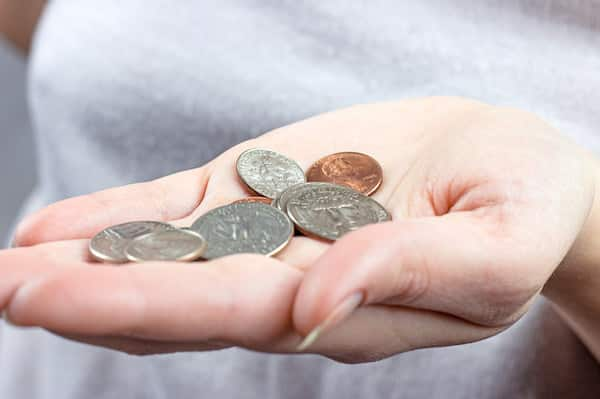 Car insurance is very important regardless of your income level. But if your budget is already stretched to the max due to low-income, finding affordable car insurance can be an intimidating (but doable) challenge.
Minimum auto insurance requirements vary by state, but nearly every state requires some level of insurance coverage. Regardless of income, unless you live in an area with accessible public transportation chances are you will need a vehicle. That means you will also need affordable car insurance.
There is nothing pleasant about having to choose between paying your car insurance or feeding your family. But that is a reality for many people in the United States today. If you have been in that situation, you are definitely not alone.
Here, we'll cover everything you need to know about finding affordable auto insurance on a low-income.
Key Highlights
Residents of California, New Jersey, and Hawaii have access to state-sponsored low-income car insurance programs.
Pennsylvania, New Jersey, and Maryland also have non-profit or not-for-profit insurers that can help low-income residents.
For those living in other states, the best options are low-cost insurers and discounts.
What is low-income car insurance?
Low-income car insurance is exactly what it sounds like, low-cost insurance for low-income individuals or families.
Low-cost insurance can be achieved in two ways, through government-sponsored low-income car insurance programs or by implementing simple strategies to help reduce your car insurance costs.
Whether your state offers low-income auto insurance programs or you just need to lower your insurance cost on a standard auto insurance policy, we've got you covered.
States that offer low-income car insurance
Currently, there are three states in the U.S. that offer government car insurance for low-income residents. California, Hawaii, and New Jersey have implemented these programs for low-income individuals and families to make car insurance a more affordable necessity.
How do low-income auto insurance programs work?
Government-sponsored low-income car insurance programs vary by state in terms of eligibility requirements and what coverage they provide.
California low-income car insurance
California's Low Cost Auto Insurance Program (CLCA) is a government-sponsored program created in 1999 to offer affordable liability-only protection to low-income drivers who meet certain eligibility requirements. Their goal is to make the state's minimum liability requirements affordable for everyone, and therefore, reduce the number of uninsured drivers on California roads.
According to Ashlee Tilford, CarInsurance.com's Managing Editor, "California is the only state that weighs driving record, miles driven, and years of experience more heavily than other risk factors. This can help to offset other factors that tend to more negatively impact those with lower incomes."
Hawaii low-income car insurance
Though part of Hawaii's Assistance to the Aged, Blind and Disabled (AABD) program is intended to help provide low-income car insurance, it is specifically targeted to income-eligible individuals who are 65 or older and who meet the Social Security Administration's definition of disabled or blind. For individuals who meet these requirements, state-mandated liability insurance may be provided at no cost.
New Jersey low-income car insurance
New Jersey offers the Special Automobile Insurance Policy (SAIP) to drivers on Medicaid. This special program only covers emergency medical treatments for qualified injured drivers. It provides no liability coverage and does not meet the state's minimum auto insurance requirements.
Cheapest minimum coverage car insurance by state
Most states do not have state-sponsored low-income car insurance programs. And yet, there are low-income people throughout the country. If you are one of those people, the best insurance providers to consider are Progressive and Geico.
Both insurers regularly advertise their low rates, and the data supports those claims. Our expert analysis finds that state minimums for Progressive and Geico are $315 and $318, respectively.
Keep in mind that these policies only cover the bare minimum, which includes bodily injury and property damage liability. Your car won't be covered with these policies, but this low income auto insurance will be meet the legal requirements.
*Note :
State Minimum: Lowest Liability Limits
USAA is among the top 10 cheapest companies with a rate of $358 but is only available to military members, veterans and their immediate family.
Cheapest full coverage car insurance companies
If the bare minimum is just too risky or if you're required full coverage by your lender, here are the cheapest options:
*Note :
Full Coverage: 100/300/100 with Comprehensive and Collision, $500 deductible
USAA is among the top 10 cheapest companies with a rate of $1,111 but is only available to military members, veterans and their immediate family.
Citizens United Reciprocal Exchange
The Citizens United Reciprocal Exchange (CURE) is available to residents of Pennsylvania and New Jersey. It is a not-for-profit organization established in the 1980s.
This program provides insurance to those who may struggle to find affordable car insurance for low-income individuals. Specifically, factors such as education, occupation, and homeownership that would normally increase your rates won't affect them under this program. Instead, rates are based on driving history.
Maryland Automobile Insurance Fund
Are you a resident of Maryland and struggling to find auto insurance for low income? If so, this program may be able to help.
Maryland Auto is a non-profit meant specifically for those who have been denied coverage or had their coverage canceled due to considerations like low or no credit, serious accidents, or speeding tickets. If you are a low-income resident of Maryland and have struggled to maintain coverage in the past, this program is worth a look.
Read More: What are the cheapest (and best) car insurance companies?
Why do some states offer low-income auto insurance and others don't?
You may be wondering why only three states in the U.S. offer low-income auto insurance programs when people all over the U.S. are facing financial hardship due to low income.
If so, you are not alone.
As insurance companies determine your auto insurance rates, one factor they do not include is income. This means that if all other factors (like age, driving history, and coverage levels) are equal, a person making $30,000 per year will pay the same for their car insurance policy as someone making $200,000.
Organizations like the National Association of Insurance Commissioners (NAIC) and the Consumer Federation of America (CFA) keep a close eye on factors, like income, that impact insurance affordability. Research indicates that access to a car, and therefore, car insurance is crucial in gaining and maintaining employment. Employment, and therefore, access to it, is the lifeblood for personal financial health and state economic health. Car insurance affordability affects everyone.
In 2017, the NAIC published the Study of Affordability of Personal Automobile Insurance conducted by the U.S. Federal Insurance Office. This study uses an Affordability Index to assess the affordability of personal auto insurance within each zip code of each state.
The results were staggering. In over 9% of all zip codes in the U.S., the cost of auto insurance exceeded the Affordability Index, affecting more than 18.6 million residents.
Don't lose hope. As organizations and consumer advocacy groups continue this type of research and illustrate the correlation between affordable insurance and employability, there may be hope that additional states in the U.S. will begin to offer government-sponsored low-income auto insurance programs.
Low-income auto insurance for seniors
If you are a senior citizen on Medicaid, you may be wondering, "does Medicaid cover car insurance?" The quick answer is no. Though it may assist with medical costs related to an accident, Medicaid does not pay for auto insurance.
However, if you are on Medicaid, some states offer special programs or an option for personal injury protection opt-out. Penny shared, "in Michigan, you can opt-out of PIP (personal injury protection) if you're on Medicare or have other qualifying health coverage."
These options are state-specific. Do some research on your state to determine if you qualify for any Medicaid-related low-income car insurance benefits.
Even if you are not on Medicaid, there are some special discounts for seniors that may be offered to senior citizen drivers like a senior citizen driver discount upon completion of an approved defensive driving course.
Tips to save money on your car insurance
If you are living in a state that doesn't offer low-income car insurance, or if you just don't qualify, don't be discouraged. There are other ways to make your car insurance more affordable even on a low income.
Shop around for the best deal
One of the biggest mistakes you can make with your auto insurance is renewing your policy year after year without checking to see if you're getting the best deal. We recommend, at minimum, getting three quotes from other insurance companies, each year before you renew your policy.
But you don't have to wait until time to renew. If you are struggling with your car insurance premium now, shop around and make sure you are getting the best coverage at the cheapest rate.
After you've gotten quotes in from other insurance companies, compare the coverage levels, premiums, and deductibles quoted to be sure you are comparing equivalent information. Comparing car insurance quotes to select the best deal does not have to be difficult and might make a huge difference in your bank account.
Ask about discounts
Are you currently getting any discounts on your car insurance policy? If not, you should be! You may even qualify for more discounts than you're getting. Here are a few common discounts to look for:
Driver education and training discounts
Education, military and affiliation discounts
Good driving history discounts
Loyalty discounts
Multi-policy discounts
Paperless discounts
Payment options discounts
Vehicle and safety feature discounts
Whether with your current insurance provider or others as you're getting quotes, be sure to ask about what discounts you may qualify for and what coverages to which they'll apply.
Keep up with your credit score
Many people don't realize that car insurance companies review the credit scores and credit histories of potential customers before providing a policy. You may be wondering, "what does my credit score have to do with my car insurance?"
Car insurance companies believe your credit score has a lot to do with your risk levels, and they have statistics to back up that belief. Their studies have shown that an individual's credit history is often a strong predictor of their risk level.
In other words, people with lower credit scores tend to file more insurance claims which makes them a high risk to insure. A high-risk driver will pay a higher premium than a low-risk driver.
Having a low-income certainly does not mean you have poor credit. However, some of the issues often associated with a low income like difficulty making payments on time and higher debt-to-income ratios may have a negative impact on credit.
Learn about what car insurance providers are looking for in a credit score, and take some steps toward improving (or maintaining) your credit. A good credit score could put much-needed money back into your pocket.
Increase your deductible
Another way to lower your car insurance premium is to increase your deductible. The deductible is what you'll pay, out of pocket, in the event you file an insurance claim that is approved. For example, if you have a $250 collision deductible and have a car accident with another car, you will pay $250 and your insurance company will pay the remaining repairs.
The lower your deductible, the higher your premium will be. This is because insurance companies believe that the higher your deductible is, the less likely you are to make claims, which makes you a lower risk. A lower-risk driver will pay a lower premium. Increasing your deductible from $200 to $500 could reduce your coverage cost by 15 to 30%.
However, before you call your agent to increase your deductible, be sure that you will always have that deductible amount on hand to pay if needed. A lower premium does little good if you cannot afford to pay your deductible in the event of an accident.
Consider your coverage levels
Unless you are currently over-insured, reducing coverage levels should be a last resort. Auto insurance premiums may be pricey, but they pale in comparison to the exorbitant costs associated with a severe auto accident. Potential medical bills, vehicle repairs, loss of wages due to injury, and even lawsuits can wreak havoc on your finances.
Do some research and speak with your insurance agent before getting serious about reducing your coverage levels. Let your agent know you are struggling to afford the coverage and see if there is anything they can do to help.
On the other hand, if you currently have more coverage than you need, it may be a good decision to reduce coverage to a more affordable level as long as it still meets your financial needs in the event of an accident.
State minimum liability coverage
Most states require a minimum level of liability coverage to drive legally. As a last resort to being able to afford your car insurance on a low-income, you may inquire with your insurance agent about reducing coverage levels to your state's minimum. Although this is not an ideal solution, having minimum liability is better than having no coverage at all.
*Rates shown above are Average Rates
Increase Coverage for $ and %
Once your budget permits, you can easily increase your coverage again by contacting your insurance company.
Broad form insurance
Currently, 11 states in the US offer what is called broad form insurance: Colorado, Delaware, Idaho, Iowa, Maryland, Mississippi, Nebraska, Nevada, Ohio, Tennessee, and Washington.
Broad form insurance is a very limited liability-only coverage for one named driver. This coverage is usually the least expensive option but often does not meet state minimum requirements. Please ensure you will meet your state's minimum auto insurance requirements before considering broad form insurance.
Low-income car insurance: Is affordable auto insurance even possible?
It is possible.
If you are on a constrained budget and are struggling to pay your auto insurance, don't be discouraged. There are many ways to ease that burden and reduce your auto insurance rates, whether you live in a state that offers low-income car insurance or not.
Tilford reminds us, "If you're struggling to pay your auto insurance and have already cut unnecessary spending, one of the best things to do is speak with your insurance company. Good insurance companies want to provide you with all your insurance needs and most will be eager to discuss options that will work with your budget."
Remember, in times of financial strain, some insurance is better than no insurance but reducing coverage down to minimums should be a last resort only after you have attempted all other methods of reducing your car insurance costs.