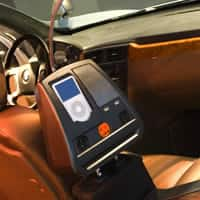 Having a disagreement with anyone is not fun. Having a disagreement with your insurance company can cause you to have a massive headache. Settling your claim with your insurance company can be done without lawyers or going to court though and here is how.
When want to find to find about a claim that you have filed with your insurance company the first step is going to your agent. This is the person you have dealt with and whose commission depends on your continued patronage. If you have built up a relationship with your agent it will be helpful. They might not be able to push your claim through but they should be there to help you figure out what steps to take once the claim goes above their level.
The agent can give you the name of the person handling your claim usually. If the agent cannot give you this specific information they can definitely give you the number needed for you to contact the claims department. Call into the claims department to find out what the status is of your claim. If the claims department cannot or will not help you, ask for a supervisor.
The first representative you speak to really may not be able to help you so keep going up the chain. You should keep a notepad handy so that you can write down the name of each person you speak to. Note what number you dialed to get to or department you were transferred. You can also ask the insurance company reps if they have identification (ID) numbers as well. Many customer service people do. This helps identify them in the future if you need to verify who exactly gave you the information and all they would give you is a first name.
Once you find someone that can help you be ready to talk about the specifics of your claim. Have all of your facts in front of you so you can discuss them easily. Have access to a fax machine if possible so you can fax the documentation to the insurance company if necessary. If you do not have a fax machine to use than you can send it through snail mail. When you send the information through the mail include a cover letter and make sure you know exactly to whom at what address the documentation should be sent to.
It is a good idea when sending the documentation through the postal service to pay the dollar or so extra for a delivery confirmation. There are different options at the post office for this. You can make the insurance company sign for the package, etc. Decide which option is for you and get it. With some options you can even track the package through the USPS website.
Once your insurance company has your documentation hopefully the claim will go through without any further problems. If it is not that easy you will again need to phone your insurance company. This time if you get no where try being put through to the customer complaint department or customer fulfillment department. They may be able to help you or if nothing else let you air your complaint about how the situation is being handled.
If you have exhausted all of the options by speaking to your insurance company it might be time to go above them. If you truly believe you are being treated unfairly or your claim is valid get your state insurance department involved. Most all states' department of insurance will take your complaints seriously. They are very knowledgeable about claims and should be able to answer any questions you have.
The department of insurance might end up guiding you to use your insurance company's arbitration or mediation department. This division of the insurance company was set up to settle disputes. Your insurance issues might make you find your own arbitrator if the company's is too biased, which they should not be. Read your insurance policy to see exactly what they say about using arbitration or mediation to settle disputes.
If your have followed all of the above steps and are still getting the run around it is time to contact a lawyer. Your insurance company might insist on arbitration and you might be stuck with that due to what your policy states. This does not mean that you cannot contact a lawyer to get assistance on how best you can state your case.