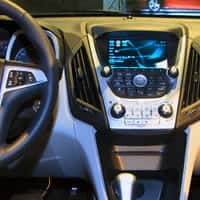 Having a car accident was bad enough. Now you have to go through the process of settling your claim with your insurance company. Know how to stand up to your insurance company and settle your claim.
Dealing with the insurance company mostly takes you getting your facts straight and being able to stand your ground that your claim is legit. The first step in working through a claim is to go to your insurance agent. Hopefully you have a decent relationship with your agent so that he will listen to your concerns. If you are hitting a brick wall with the claims department it can help if your insurance agent will step in and plead your case.
Agents work on commission thus your business should be important to them. If you have done steady business with the agent renewing your policy faithfully and paying on time the agent should be in your corner. This again is if your claim is factual and legit.
If the agent is unhelpful or "too busy" to help, move up the chain of responsibility. Ask for the claims department phone number and call to see what is holding up your claim. Ask why it is not being settled so you can dispute any facts that are incorrect. It might be a simple error that once corrected gets your claim pushed through.
If the first person you speak with at the insurance company cannot help again move up the ladder. Ask for a supervisor or if there is a different department in which could help you. If they refuse to cooperate with you ask for the customer complaint or fulfillment department. Insurance departments have such divisions so they can fix any areas in which they have problems and make their response to customer better. If you feel there is something they need to know do not be afraid to talk to them.
When you phone the insurance company always come prepared with the facts in front of you. Have all of your documents within arm's reach so that when you are on the phone you can read off of the police report, etc. It will not help your case if you have to put down the phone and search for this or that.
Be ready to fax, email or send in the mail your documentation. Seeing is believing is a catch phrase for a reason. The insurance company might take your side once they see it in black and white. The quickest way to get them the documentation they request is with a fax machine. If you do not have access to that some will allow you to scan in the information and email it to them. Other companies will want the documentation sent to them in the mail. If you do this choose one of the options at the post office where you get confirmation of delivery.
If after receiving the documentation the insurance company decides to still dispute your claim there are still more steps you can take. One of the best things to do is to call your local or state's insurance department. The people working at the department of insurance are full of knowledge and you can put that to good use.
Ask the department of insurance any questions you have and be specific about your claim. You might find out that you have been incorrect and your claim is not legit. On the other hand they might be able to tell you the exact steps or words to say to your insurance company to get the claim accepted. If the latter happens keep a record of who you spoke with and at what phone number. This way if your insurance company still is unhelpful you can ask them to call and confirm the information you received from the department of insurance.
If you have gone through all these steps and still have a dispute it is probably time to get a lawyer. A lawyer with an insurance law background can get to the root of things pretty quickly. You will now have to pay the lawyer from the settlement but if you have already spent months of time and effort on this it can be money well spent.
Having an accident is no fun. You have a damaged car and perhaps injuries. The last thing you need is an insurance company that does not want to settle with you. To get what is due to you have your facts straight and do not give up.