Denver car insurance rates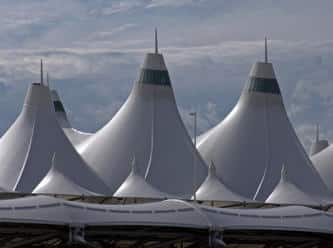 Denver drivers come down from their Colorado highs when forced into the eight intersections identified by the Denver Regional Council of Governments as "dangerous." The short version: Anytime you cross Colorado Boulevard, be especially careful.
But the corner of University and First -- a gateway to one of the city's major shopping areas -- consistently ranks as the city's most problematic intersection.
While car insurance rates in Denver are roughly those of the national average, "roughly" still leaves hundreds of dollars in either direction, depending largely on where in the city you live.
Rates aren't equal through all the Mile High City's ZIP codes. Moving from Southwest Denver to Five Points could mean a $200 rate reduction, and north toward Boulder could save you another $200. (Check out the map below to see how Denver ZIP codes compare.)
You may need just enough insurance to get by, or more to make sure your home, savings, and business are securely protected. But there is one certainty: No two car insurance companies will charge you the same amount even for identical coverage.
Learn more about the rules of Colorado car insurance on our state profile page.
---
One more reason Denver pays high car insurance rates
Denver Public Works crews fill about 100,000 potholes every year. That means that drivers have to behave like soldiers crossing a minefield. When you hit one, you're in trouble. Radiators, suspensions, axles and tires can all be damaged. For insurance to help pay for repairs, you'll need comprehensive coverage. But make sure you report the hazard as well.
Denver car insurance requirements

Colorado state law requires the following minimum car insurance coverage:
Minimum bodily injury liability
$25,000/$50,000
Minimum property damage liability
$15,000