Ohio liability limits meet 21st century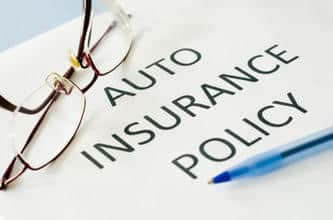 Car owners in Ohio have had the same mandatory minimum car insurance liability limits since 1969. This was when Nixon was in office, "Midnight Cowboy" was the top movie and the average cost of a new car was around $3,200.
A new car in 2013 cost around $31,000.
The Ohio Legislature finally passed a law this year to bring Ohio's mandatory car insurance into the 21st century. Ohioans can say goodbye to their old (odd) limits of:
Bodily injury liability: $12,500 per person and $25,000 per accident
Property damage liability: $7,500
And they can say hello to new car insurance limits of:
Bodily injury liability: $25,000 per person and $50,000 per accident
Property damage liability: $25,000
The new law requires Ohio car insurance companies to start issuing policies with these new 25/50/25 limits for all new and renewal business no later than Dec. 22, 2013. (Read more about Ohio car insurance and see rates for every ZIP code.)
[Let CarInsurance.com help you find affordable auto insurance now.]
It's estimated that only 5 percent of licensed drivers in Ohio -- around 400,000 people -- carry minimum coverage and will be affected by the raised limits
The new limits make much more sense for modern-day drivers; the change doubles the bodily injury coverages and more than triples the property damage coverage. Now instead of having some of the lowest liability limits in the nation Ohio will now be on par with 10 other states and have what I consider decent minimum coverage.
Illinois also raising limits -- in 2015
The last increase to minimum Illinois car insurance liability limits was in 1989 -- which seems short in comparison with Ohio's four decades without change -- but the legislature decided the limits were due for an update.
In August, Gov. Pat Quinn signed SB 1898 into law that will raise the limits in Illinois up to:
Bodily injury liability: $25,000 per person and $50,000 per accident
Property damage liability: $20,000
Drivers have ample time to adjust and change their coverage from the current limits of 20/40/15 since the law doesn't go into effect until Jan. 1, 2015.
Why higher limits are a good thing
With medical expenses and repair costs continually on the rise, higher minimum liability limits can be beneficial to all drivers on the road.
Drivers causing accidents benefit by carrying higher liability limits because it gives them better protection for their assets. Once liability limits are exceeded the driver can be sought after personally for damages to others the policy didn't cover and thus putting their personal assets at risk.
Those harmed by other drivers can also benefit from higher minimum liability limits. These damaged drivers are more likely to have their claims by the at-fault party's liability coverage without the limits being surpassed and being left without full compensation.
The downside is that higher limits can come with higher car insurance premiums. Though more liability coverage doesn't always cost that much more (see "Extra liability is cheap, cheap, cheap"), someone that is barely scraping by may find it difficult.
Obtaining car insurance quotes for a 24-year-old male driving a 1997 Taurus in several cities in Ohio, I found rates would go up by about 10 percent when he raised his liability limits from the old limits to the new ones. For instance, in the Cincinnati (ZIP code 45125) his rates would go from $472 a year to $520.
Moving that same driver to Illinois, I found the new minimum liability limits would raise his rates around 5 percent compare to the current limits. For example, in Chicago (ZIP code 60624) his car insurance rates would go from $590 a year to $613.
The best way any driver who is raising liability rates -- whether it's mandated by the state or not – can save money is to compare car insurance rates with multiple car insurance carriers. Hundreds of dollars a year or more can be saved by spending a half-hour comparison shopping.