San Francisco car insurance rates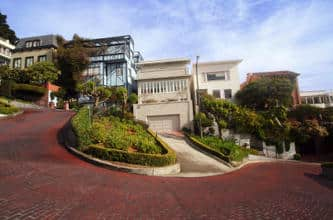 The smartest move for a San Francisco driver is simply not to drive. Walk or bike. Take BART or your skateboard. Just don't climb behind the wheel.
It's not just that traffic is bad. (Yes, it's really bad. The metro area is the second-most congested in the country, according to the Texas A&M Transportation Institute, in a dead heat with Los Angeles.) And it's not just that car insurance is expensive -- especially since you really aren't moving much of the time you're on the road.
It's that parking is nearly as bad as driving, endlessly circling the same four square blocks. You'll get very good at parallel parking under pressure, with spaces only a foot or two longer than your car and other drivers waiting to pounce if you fail.
It's that turning right on red is an art form. Expect bicyclists and pedestrians from both directions -- all of them very willing to confront a driver who crowds the crosswalk. Do not pick a fight with a bicyclist. You will lose.
It's that you're sharing the road with people who drive once a month to the warehouse store to buy cereal in bulk. Car-sharing is big here (and has its own insurance issues), and that means a lot of folks who don't know how to merge are, well, trying to merge.
Yet all the hassle doesn't bring you any slack when it comes to car insurance rates. A Hunters Point address can cost the same driver $500 a year more than one in, say, San Mateo. To further check out the range of rates, click around the map below.
Our California car insurance page spells out the rules for California drivers.
---
Another reason San Francisco car insurance is expensive
Drivers and cyclists have a long-running war in San Francisco, where car-bike crashes have grown 8 percent since 2011, outpacing the growth in ridership, which was 3 percent. Car owners complain of bicyclists who blow through stop sights and weave through traffic. Bicyclists complain that drivers don't see them and that police are biased against them. An estimated 20 to 30 percent of the complaints against officers filed at the city Office of Citizen Complaints were from cyclists.