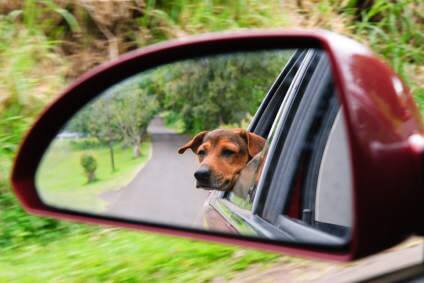 Your mate, your friends and your dog understand the value of loyalty. So does your car insurer.
Nationwide, for instance, will give you as much as a 15 percent discount if you've been with the company for five years or more. If you're paying the national average of about $1,450 a year in car insurance premiums, the savings could reach more than $220. If you've stayed loyal for at least three years, knock off 5 percent.
"Nationwide developed its loyalty program by interviewing customers to determine what features and coverages they would value the most," says Elizabeth B. Stelzer, a spokeswoman for the company. "They seem happy with it."
GEICO says its loyalty plan can reduce premiums by as much as 30 percent, depending on how many years you've been a client. Progressive has similar provisions under its "Loyalty Rewards" program. (Here's the ubiquitous "Flo" in one of the firm's loyalty TV commercials.)
Check with your car insurance company, because it probably offers these types of discounts. Sometimes your insurer also gives an added loyalty discount if you insure more than one car.
But don't get too attached. Rest assured, no one at your insurance company is getting misty-eyed over the good times you shared.
Is staying loyal smart? Maybe
Loyalty discounts are useful "marketing tools" for companies and obviously can provide benefits, but you shouldn't be lulled into complacency, warns Pete Moraga, a spokesperson for the Insurance Information Network of California.
Moraga says you should look at auto insurance like you would "a good suit. It might fit great when you first get it, but if you put on weight you may have to have it adjusted. Evaluate you insurance regularly to make sure it's the right fit for you and make adjustments, if you need to. Loyalty is good, but the right coverage is better."
Michael Barry, a spokesperson for the Insurance Information Institute, says the III is neutral on loyalty discounts and most other insurer discounts. He says it's a highly competitive landscape, and companies use such provisions to retain policyholders while attracting new ones.
It all comes down to research; getting all the facts takes time, but the potential prize may be savings and peace of mind in knowing you have good coverage - or the best rate.
"Education, knowing what you have and what you need, is always a great idea when it comes to your vehicle coverage,'' Barry says. "The consumer needs to be prepared."
The only way to be sure that your loyalty discount is a better deal is to shop around, of course.
What drivers think
Some drivers believe a loyalty discount makes perfect sense.
Mark Simmons, a real estate agent in California, has been with his insurer for eight years and has rarely been tempted to stray, mainly because his premiums have dropped a little in recent years due to his fidelity.
"It's not a big deal, just a few percent each year, and I know it's because I've stayed with them,'' he says. "Every little bit counts [because] auto insurance, as everyone knows, is very expensive. I suppose some of it is because I'm lazy and don't really want to shop around. But much of it is the benefit" of a discount.
Carol Faber, who also lives in California, says she's not lazy when it comes to her money. She does compare car insurance prices and has switched several times in recent years. Faber is aware of loyalty discounts but agrees with Moraga that they shouldn't be the top factor when it comes to a policy.
Faber notes that insurers' loyalty qualifications differ, as do the rewards they are willing to offer, and that can be confusing. She goes online to compare quotes and then talks to agents, no matter how taxing it can be.
"What it comes down to [is that] I have a few quotes available before making a decision. I'm a detail-oriented person, probably too much so. But it sure helps when I try to save money."