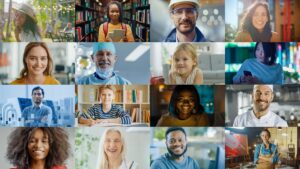 The job that puts food on your table also might save you money on car insurance.
In poring through claims data, insurers find that people in certain fields file fewer claims than others. As a result, many car insurance companies consider your educational background and occupation to set car insurance rates.
Some companies consider those factors part of the rating process but don't advertise the fact. Others, such as Farmers Insurance and Country Financial, promote flat, percentage-rate discounts for customers with certain education degrees or occupations.
Insurers view these policyholders as a lower risk. Hence, the lower rates.
Car insurance discounts vary by company and by state. Some insurers offer discounts for particular occupations in some states, but not others. Some companies give discounts for a wide variety of occupations; other insurers offer discounts for just a handful. The size of the discount varies, too.
Here are eight occupations that score car insurance discounts. Note that the average discounts might seem low, but not all insurers offer these discounts. Insurers may also offer a discount in one state, but not another.
Those non-discounts influence the average discount percentage. For instance, though some insurers offer a 10% discount for teachers in some states, others don't benefit from that discount. So, that will bring down the average U.S. discount.
Table of Contents
Table of Contents
1. Educator
Average discount: 2%
Average savings: $34
College professors and school teachers qualify for discounts with many companies.
Liberty Mutual Insurance offers special benefits for teachers in some states, including a zero deductible if a vehicle is vandalized on school property or during school events or in a collision while driving it on school business. It also provides up to $2,500 in coverage for personal teaching material or school-owned property stolen or damaged while in the car.
It's important to note that you might find a discount for being a teacher in one state and not another. For instance, Geico's average teacher discount is nearly 10% in Alabama, almost 9% in Oklahoma, and about 5% in Arkansas, Colorado, Delaware, Idaho, Minnesota, North Dakota, Nebraska, Pennsylvania and West Virginia. Other states don't have any educator discounts.
2. Firefighter
Average discount: 1.9%
Average savings: $34
Firefighters often live near their job. They don't have long commutes. Insurers view that as a positive and often provide discounts.
You will find differences between companies and states. For instance, Progressive's firefighter discount is more than 15% in Delaware and Kentucky and almost 12% in Ohio, but isn't available in other states. Other insurers don't offer any firefighter discounts.
3. Police officer
Average discount: 1.7%
Average savings: $30
Much like firefighters, police officers often live in the same community as their job. A shorter commute means less chance of an accident.
If you're a police officer searching for ways to reduce your auto insurance, getting a 5% discount could help. Geico offers a 10% discount on average for police officers in Alabama, more than 8 percent in Oklahoma, and an average 5% law enforcement discount in Arkansas, Arizona, Delaware, Idaho, Minnesota, Nebraska, Pennsylvania and West Virginia.
Other states offer smaller discounts, while even more don't offer any police officer discounts.
4. Doctor
Average discount: 2.2%
Average savings: $38
All those years in school can add up to good deals on car insurance. Doctors and nurses qualify for discounts with a variety of companies. Farmers Insurance in California offers 15% discounts to licensed physicians, surgeons, dentists and veterinarians, and 10% discounts to licensed and practicing physical and occupational therapists, chiropractors, registered nurses and speech audiologists and pathologists.
Progressive is one insurer that gives doctor discounts, but not in all states. You can save more than 15% on your insurance with the discount in Delaware and Kentucky. Doctors in Ohio and Rhode Island can enjoy discounts of about 10%.
5. Scientist
Average discount: 2.4%
Average savings: $39
If you've got the wits and temperament to get through college with a math or science degree, then there's a better-than-average chance you have what it takes to avoid accidents, at least according to insurance risk studies. Various insurers, including Mercury Insurance and Farmers, offer discounts if you have at least a bachelor's degree in science or math. Even if you now work as a cupcake baker, you can put that astronomy degree to good use.
Depending on your state, you could get a generous discount for being a scientist. Geico offers a nearly 20% discount for scientists in California. Scientists in Alabama can get a nearly 10% discount and those in Oklahoma can enjoy an 8% discount. The discount is about 5% for scientists in Arkansas, Arizona, Colorado, Connecticut, Delaware, Idaho, Kentucky, Minnesota, North Dakota, Pennsylvania and West Virginia.
6. Engineer
Average discount: 2.4%
Average savings: $39
Like science or math studies, engineering coursework pays off. A bachelor's or higher degree in engineering or a professional engineering license will qualify you for discounts with some companies.
Progressive offers about 19% discounts for engineers in Pennsylvania and 15% in states like Arkansas, Delaware, Kansas, Kentucky, North Dakota, and Texas. Engineers in Ohio see about a 12% discount and Rhode Island engineers receive a nearly 12% discount.
7. Farmer
Average discount: 1.9%
Average savings: $34
Farmers have a short commute. They likely don't even have one. Less time in a vehicle means lower rates.
Farmers in Alabama are eligible for a nearly 10% discount from Geico. Arkansas, Arizona, Delaware, Idaho, Minnesota, Nebraska, North Carolina, Pennsylvania, and West Virginia farmers can get a 5% discount.
8. Lawyer
Average discount: 2.3%
Average savings: $38
Lawyers should know the rules of the road and benefit from lower rates.
Progressive offers 15 percent discounts for lawyers in Arkansas, Delaware, Kansas, Pennsylvania and Texas. You can get lower discounts in other states for being a lawyer.
As you can see, certain professionals can benefit from auto insurance discounts. It depends on your insurer and your state. Make sure to ask about employment-related discounts when comparing auto insurance rates.
Check out our detailed guide on which are the cheapest jobs for car insurance
— Michelle Megna contributed to this story.