Getting into an accident often leads to higher auto insurance rates. However, insurers like Safeco Insurance offer accident forgiveness.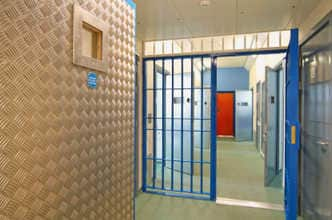 Safeco's RightTrack program combines driver monitoring technology with accident forgiveness. The program can't turn back time or pay your traffic ticket, but it can prevent a mishap from increasing your car insurance premium.
It's a free pass with conditions -- a sort of car insurance parole.
How Right Track works
After a speeding ticket, minor violation or at-fault accident, you enroll in the program and agree to have your driving monitored for a few months. In return, your driving mistake doesn't count against you during the current policy term.
Safeco sends a telematics device to plug into your car. The equipment tracks when and where you drive, your speed, acceleration and mileage and it sends the information via a wireless connection to a database. You can check how you're driving by logging onto a secure Safeco accident forgiveness website.
After the evaluation period, which is typically four months, you're given a "driving safety score," based on the number of unsafe driving moves made per mile. Those include speeding, quick starts, hard stops and driving between midnight and 4 a.m. Safeco then will let you know the results.
If you get a good safety score, you're off the hook for a premium increase tied to the driving mistake. The insurer says it uses the data only to determine whether you qualify for "incident forgiveness" -- not for general rate-setting purposes.
A new twist for accident forgiveness
Accident forgiveness is nothing new. Many insurance companies offer the benefit to customers with good driving records. (See our guide to good driver discounts.)
Here are a few examples:
Allstate's accident forgiveness program may be the best known.

Geico customers who haven't had an accident in at least five years qualify on some policies to get a free pass on their first at-fault accidents. They escape a premium surcharge and get to keep their five-year good driver discounts.

Progressive customers who have been with the company for at least four years and stayed accident-free for at least three consecutive years qualify for its accident forgiveness program.
With the addition of telematics technology, Safeco's accident forgiveness program gives accident forgiveness a new twist. Initially insurers rolled out usage-based programs based strictly on mileage, providing discounts to drivers who put relatively few miles on their cars. Then, the programs expanded to monitoring driving behavior and rewarded drivers who avoided risky maneuvers, such as swerving and sudden starts and stops.
Praveen Chandrasekar, automotive and transportation program manager at Frost & Sullivan, a global research and consulting firm, sees Safeco's Rewind as part of the evolving usage-based insurance market, another way to use the data to reach customers.
"One size fits all will never work," he says. "That's why insurance companies are coming out with different programs."