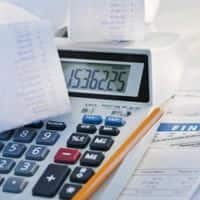 Like with most car insurance situations, there's no simple rule for how much your insurance rates go up after an accident. Whether you're at fault or not at fault in an accident, changes in your rates vary by insurance company and by state, says Penny Gusner, consumer analyst for Insure.com.
In addition to worrying if your rate will increase, you may also wonder what to do after an accident. It's wise to exchange the following information with the other driver: name, name of car owner, names of passengers, vehicle make, model and license plate number and the insurance company name, policy number and number for claims filing. Call the police, and if possible, get a police report.
How much does an at-fault accident raise your rates?
An accident where you're blamed makes pricier premiums much more likely, but not in every situation with every company, Gusner says, which is why it's prudent to shop for the best rates by doing a car insurance comparison.
"One at-fault accident could raise your rates anywhere from 10 percent to 40 percent -- or not at all," she says. "Some insurers will let one minor accident slide. However, if the crash and resulting claim isn't being surcharged (where your base rate is raised), you may still pay higher rates due to losing any good driver discount you received for keeping a record clean of violations or accidents."
Have a second at-fault accident and your premiums will probably skyrocket. "That most certainly will hike up your rates," Gusner says. "How much varies greatly again (but policy-holders can expect a jump) from 40 to 150 percent."
Average car insurance rate increases for one at-fault accident

State
Average annual car insurance rate

Average annual rate after

one at-fault bodily injury accident

Percent increase
Alaska
$1,188
$1,313
11%
Alabama
$1,217
$1,482
22%
Arkansas
$1,277
$1,475
17%
Arizona
$1,009
$1,301
33%
California
$1,461
$2,769
92%
Colorado
$1,095
$1,363
24%
Connecticut
$1,597
$1,979
26%
District of Columbia
$1,628
$1,971
19%
Delaware
$1,538
$2,479
78%
Florida
$1,463
$2,036
38%
Georgia
$1,210
$1,655
40%
Hawaii
$1,104
$1,196
12%
Iowa
$939
$1,255
34%
Idaho
$822
$1,130
40%
Illinois
$990
$1,278
30%
Indiana
$950
$1,199
28%
Kansas
$1,141
$1,486
36%
Kentucky
$1,177
$1,436
29%
Louisiana
$1,645
$2,064
23%
Massachusetts
$1,469
$2,420
72%
Maryland
$1,260
$1,425
13%
Maine
$758
$982
30%
Michigan
$2,297
$3,057
31%
Minnesota
$1,270
$1,695
38%
Missouri
$1,039
$1,228
20%
Mississippi
$1,218
$1,385
14%
Montana
$1,321
$1,597
20%
North Carolina
$836
$1,161
40%
North Dakota
$1,365
$1,553
16%
Nebraska
$1,035
$1,211
18%
New Hampshire
$865
$1,140
35%
New Jersey
$1,348
$1,728
32%
New Mexico
$1,125
$1,358
21%
Nevada
$1,113
$1,389
27%
New York
$1,336
$1,699
24%
Ohio
$763
$912
18%
Oklahoma
$1,405
$1,821
30%
Oregon
$1,110
$1,409
27%
Pennsylvania
$1,252
$1,577
32%
Rhode Island
$2,117
$2,742
29%
South Carolina
$1,055
$1,362
29%
South Dakota
$1,080
$1,530
42%
Tennessee
$1,256
$1,580
27%
Texas
$1,416
$1,956
36%
Utah
$935
$1,284
38%
Virginia
$849
$1,503
22%
Vermont
$900
$1,031
18%
Washington
$1,075
$1,496
38%
Wisconsin
$863
$1,171
32%
West Virginia
$1,534
$1,827
17%
Wyoming
$1,237
$1,501
18%
Will an accident raise your rates if you're not at-fault?
A crash doesn't always equal more expensive coverage. Gusner, consumer analyst says many insurers may be lenient if it's your first accident and not your fault.
"Whether your rates go up after a not-at-fault accident really varies by insurance company and by state," she explains. "One accident may not cause your rates to rise, but if you have been in multiple accidents, even if you were not-at-fault for each, your insurer may increase your premiums or not renew your policy."
How do insurers calculate an increase after an accident?
When an insurance company does raise rates following an accident claim, it employs a "surcharge schedule." This schedule determines how much the hike will be and can also come into play after you've been ticketed for moving violations.
Many insurers use standards set by the Insurance Services Office (ISO), which allows an increase of 20 to 40 percent of the insurer's base rate after an accident claim.
This base rate is the average rate charged in the state before discounts and other adjustments, plus the insurance company's claims-processing fee. The surcharge for multi-car policies is 20 percent of the base rate for the first two vehicles on a policy; it's 40 percent for a single-car policy, according to the ISO.
Here's an example of what you might expect under the ISO standard: Let's say your policy is for two cars with a $300 premium for each, and your insurer's base rate is $400. After an accident, you could be hit with an $80 surcharge -- which is 20 percent of the $400 base rate -- on both. That would bring your total surcharge to $160, about a 27 percent jump on your rate.
Ultimately, though, each company sets its own surcharge schedule, as long as it's approved by state regulators. The amounts and circumstances, Gusner points out, may change from state to state even within the same insurance company.
"Some states have very specific rules about what can be surcharged, such as North Carolina, which has its own surcharge schedule insurers must use, and New York, which has strict guidelines about what can hike up rates," she explains. "In other states, it's totally up to the insurer's internal rules; however, they must be approved by the state."
When not to file a claim
Gusner and most industry experts agree that filing a claim is probably a mistake if the vehicle repair costs are under or just above your deductible. Instead, it's smarter to pay out-of-pocket and avoid any surcharges generated by the claim.
"Keeping small claims to yourself, and away from your insurer and claims history, can help you keep future rates down," Gusner says.
But, she adds: "One caveat is that your policy may require you to report any accidents. This may be noted in your file somewhere - be sure to ask if it will be so it's clear you are not yet making a claim but are prepared to pay for repair costs at this juncture."
Accident forgiveness
"Accident forgiveness" is a frequently promoted policy option or loyalty reward that most of the major insurers -- including Allstate, GEICO, The Hartford, Liberty Mutual, Nationwide, Progressive and State Farm, among others -- offer as a way to avoid rate increases after mishaps. They're usually for the best customers, those without past accidents and moving violations.
In general, accident forgiveness works this way: If you have a clean driving record, the insurance company will ignore the first accident and not raise your premium. Some insurers may also cut the deductible by as much as $100 for each year you maintain a spotless record after the crash.
The details vary from company to company. Some may give you accident forgiveness immediately, while others will only do so after you've been an accident-free policyholder for as many as five years. Still others may forgive one mishap per policy in a three-year time frame, some will forgive one every six years, and some will waive one per driver listed on the policy every three years. You may also be required to have had no moving violations for three years.
Also, the feature usually comes with a price tag. At Allstate, for example, you get accident forgiveness by upgrading to either a Gold Protection or Platinum Protection package under its Your Choice Auto plan, which can add about 8 to 15 percent to the cost of a standard policy.
Progressive offers a forgiveness plan under its loyalty rewards program to customers who have been with the company for at least five years. However, remaining with one insurer for several years may not be the best way to go -- the Insurance Information Institute, a trade group, says consumers should be willing to switch if they find a competing company that offers the best options at the best price.
*Methodology: Rates are from six insurance companies for 10 different ZIP codes in each state. Averages are based on insurance for a single 40-year-old male who commutes 12 miles to work each day, with policy limits of 100/300/50 ($100,000 for injury liability for one person, $300,000 for all injuries and $50,000 for property damage in an accident) and a $500 deductible on collision and comprehensive coverage. This hypothetical driver has a clean record and good credit. Average rates are for comparative purposes. Your own rate will depend on your personal factors and vehicle.