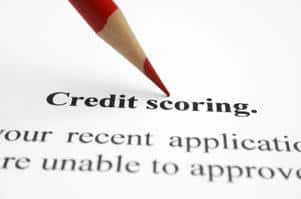 Why does credit affect car insurance?
Even with a flawless driving record, you could get a hike in your insurance rate after the insurance company runs a credit check. Insurers use the information on your credit report to create their own insurance credit score for you, and use it when pricing coverage. Those with poor credit typically pay more for car insurance than those with good or excellent credit. Here we explain why and provide average rate increases by state for drivers with poor credit, as well as tips on how to improve your score and still save on car insurance.
Why and how insurance companies use your credit information
Insurers say their data show a connection between credit history and the filing of claims. People who pay their bills on time on average file fewer and less costly claims than those with a lot of late payments or delinquencies. That means drivers with poor credit generally cost insurance companies more money, so they are charged more for coverage.
Insurance companies don't consider the same credit score that lenders do. They create their own credit score for drivers, using information from your credit history. The credit score used by lenders predicts your ability to repay a loan. A credit-based insurance score predicts whether you'll file claims.
Insurance companies do, however, create their own insurance risk scores based on information from your credit report. The calculations are tweaked a bit but largely reflect your credit situation. Typically, a credit score of 700 or higher means your credit-based insurance score won't be anything to worry about.
Many of the variables used to calculate an insurance score are the same as a standard credit score, such as outstanding debt, length of credit history, new credit applications and type of credit used.
How much does car insurance go up for poor credit?
Drivers with poor credit will pay, on average, 71 percent more (about $1,000 more a year) for a full coverage policy than drivers with good credit, CarInsurance.com's rate analysis shows. Drivers with fair credit pay a rate that is 18 percent higher, on average, than those with good credit.
California, Hawaii and Massachusetts don't allow insurers to use credit information to set rates. Michigan leads the nation among the worst states for drivers with bad credit.
Best car insurance for bad credit
Each insurance company assesses risk differently, so how much more you pay for various things such as an accident claim, traffic violation, or, in this case bad credit, will vary, sometimes significantly. Below you'll see how major insurers compare on average price increases for drivers with poor credit. The increase is based on the difference between a driver with good credit and one with bad credit. You'll see Victoria, which specializes in high-risk insurance, has the lowest percentage increase. But as in this case, carriers with the lowest increases for violations or poor credit may have a higher base rate, compared to others. Geico is actually the cheapest car insurance company for bad credit when looking at how much your pay.
| Company | Good Credit Rate | Poor Credit Rate | % Increase | $ Increase |
| --- | --- | --- | --- | --- |
| Victoria | $1,591 | $2,193 | 38% | $603 |
| Nationwide | $1,598 | $2,244 | 41% | $646 |
| Allstate | $1,868 | $2,906 | 56% | $1,038 |
| Progressive | $1,483 | $2,644 | 77% | $1,161 |
| Farmers | $1,753 | $3,039 | 78% | $1,279 |
| Geico | $1,109 | $2,094 | 85% | $986 |
| State Farm | $1,400 | $3,012 | 113% | $1,613 |
Calculations are rounded. Rates were fielded by Quadrant Information Services from up to six major insurers in 10 ZIP codes in each state for a driver of a 2017 Honda Accord, age 40, with full coverage and a $500 deductible.
How to improve your credit-based insurance score
Using credit to calculate what drivers pay for insurance is controversial topic, as insurers argue it benefits all drivers by ensuring accurate pricing, while consumer advocates say it's discriminatory and prevents those who need cheap car insurance the most from getting it. Still, there are ways to improve your insurance score, which will also eventually mean lower rates.
Pay your bills on time
Keep your credit card balances low– the insurance score considers the amount you owe in relation to your credit limits, so don't max out your credit cards
Don't open unnecessary credit accounts
Establish and maintain credit
Make sure your credit report is accurate — you can request free copies of your credit reports from the three national credit reporting agencies through AnnualCreditReport.com
If you're experiencing a financial hardship, find free or low-cost help through the nonprofit National Foundation for Credit Counseling.
As your credit scores improve, your car insurance rates are likely to decline. You should consider pricing a new policy by doing a car insurance comparison at renewal time if you have seen a positive trend in your scores.
A good way to stay current on your consumer credit scores is to monitor them through a site such as Credit Karma. You can review your credit scores and credit reports for free.
California

Car Insurance Rates by ZIP Code

Enter ZIP for average rate. Then enter Age, Gender and Coverage Level for customized rate.
State Minimum:
Required liability coverage to drive legally in your state; some states mandate additional coverage, such as personal injury protection, uninsured motorist, underinsured motorist.
Liability Only 50/100/50:
$50,000 per person/$100,000 maximum per accident for bodily injury; $50,000 for property damage. Liability pays for injuries/damage you cause others.
Full Coverage 100/300/100:
$100,000 per person/$300,000 maximum per accident for bodily injury; $100,000 for property damage; comprehensive and collision coverage with $500 deductible. Liability pays for injuries/damage you cause others. Comprehensive and collision pay for damage to your car.
For
30
Year Old
Male
(Type:
Liability - Minimum
)
Highest Rate
$56

/mo.
Lowest Rate
$26

/mo.
Compare personalized quotes from up to 20 companies in

California

now
MOST & LEAST EXPENSIVE ZIP CODES in

California
MOST EXPENSIVE PER MONTH
91205 -

Glendale:

$91
90212 -

Beverly Hills:

$91
90038 -

Los Angeles:

$91
91203 -

Glendale:

$90
LEAST EXPENSIVE PER MONTH
96107 -

Coleville:

$33
93513 -

Big Pine:

$34
96093 -

Weaverville:

$34
96027 -

Etna:

$34
How we researched it?
CarInsurance.com commissioned Quadrant Information Services to provide a report of average auto insurance rates for a 2017 Honda Accord for nearly every ZIP code in the United States. We calculated rates using data for up to six large carriers. Averages for the default result are based monthly insurance for a male driver, age 30, for state minimum required liability coverage. Averages for customized rates are based on drivers' ages and gender for the following coverage levels: state minimum liability, liability of 50/100/50 and 100/300/100 with $500 deductible on comprehensive and collision. These hypothetical drivers have clean records and good credit. Average rates are for comparative purposes. Your own rate will depend on your personal factors and vehicle.