New drivers pay some of the highest car insurance rates in the nation but it is no mystery why.
Insurance companies base auto insurance rates on risk and new drivers are inexperienced, thus a higher risk for accidents and resulting insurance claims. Higher risk = higher insurance rates.
Adding a new 16-year-old driver to your policy will result in an average rate increase of between 125% and 160%, depending on where you live and whether the new driver is male or female. If the new driver gets their own policy instead, the rates will be even higher.
Either way you go, insuring a new driver is expensive, so it's no surprise that, "how long are you considered a new driver" is a common question.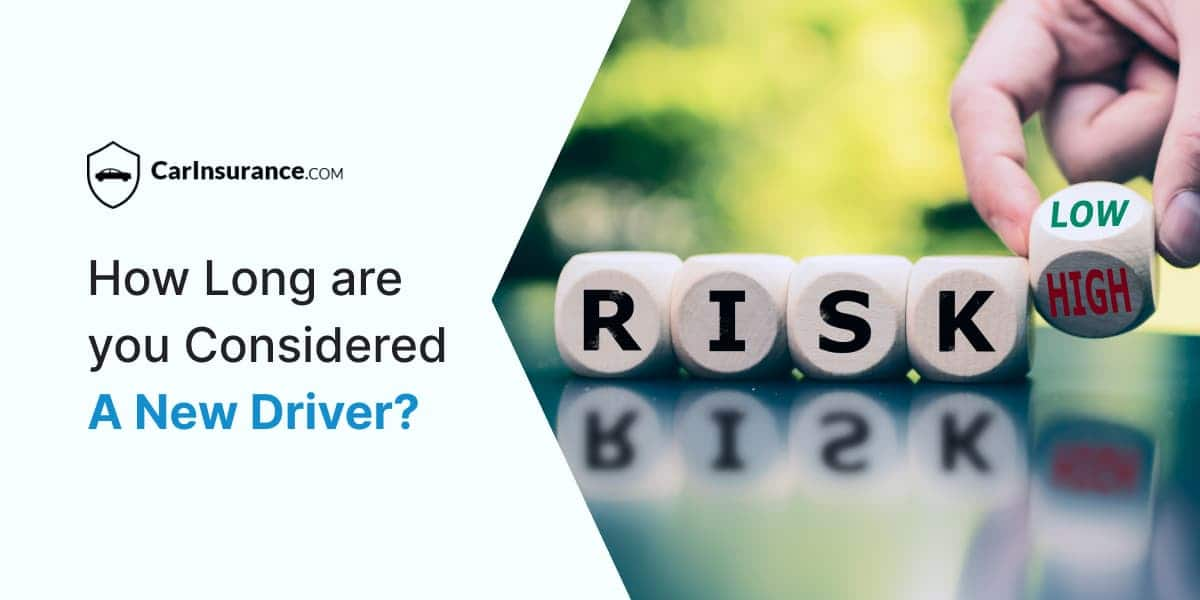 Who is considered a new driver?
A new driver is someone who has no driving history. This might include a teenager getting their driver's license for the first time, someone getting a driver's license later in life or drivers who have never before had a license in the U.S.
How long are you considered an inexperienced driver?
Each insurance carrier used a different formula for defining what it takes for someone to move from new driver status to experienced driver status. For some car insurance companies, drivers are considered "new" until they have three years of experience on the road, for others it can up to five or even nine years.
Some carriers do not look at the date that you were first licensed, but instead use your age as the only determining factor. In this case, typically that means you are deemed an inexperienced or "new driver" until age 25.
How long does an accident stay on your insurance?
Whether you're a new driver or not, an accident will most likely cause a noticeable car insurance rate increase. But if you're a new, inexperienced driver already paying high rates, how long that accident will stay on your insurance record is a critical concern.
Typically, an insurance company will charge you more after an accident for three years after the date of the incident. State laws vary, however, on this issue, so in some cases it can be as long as five or seven years. Usually major infractions, such as a DUI, remain on your driving report longer than a fender bender.
If your rates are too high due to being a new driver that has been in an accident or convicted of DUI, read "How high-risk drivers can get lower car insurance rates" for tips on how to save money on car insurance.
What is the best car insurance for new drivers?
The best car insurance company for new drivers depends on the situation. Are you looking for car insurance for new drivers under 25? Perhaps you're looking for the best auto insurance rates for first-time drivers over 50.
In an Insure.com survey, it was reported that CSAA Insurance Group, The Auto Club Group and USAA often have the cheapest prices for young drivers, while The Hartford, USAA and Hagerty offer the most competitive rates for drivers over 50. Other factors in addition to price matter, too, like insurance company reputation, financial strength, claims process, customer service and even website and app ease-of-use.