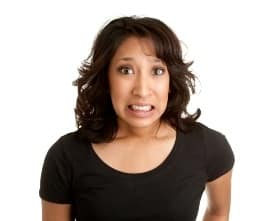 If you're considered a high-risk driver, you probably pay high car insurance rates. Speeding tickets, crashes, lapses in insurance and DUIs make the price of car insurance increase, even several years later.
When will your insurance rates go down? Should you switch car insurance companies or stick with your current insurer? How do you get an insurance rate based on the driver you are now, not the one you were years ago?
The answers to these questions depend on the infraction, your state laws and your insurance company. But the good news is that you won't be a high-risk driver forever. If you keep your record clean — no new tickets, accidents or lapses in coverage and know the best time to start shopping for car insurance, you can get cheaper insurance rates.
Table of Contents
Table of Contents
Lapse in car insurance
If you missed some payments on your insurance bill and your policy has lapsed, you may be considered a high-risk driver for six months after you've purchased a new policy, says David Suarez, Director of Business Development for Cover in California.
If you're just late with a payment, your insurance company will usually grant you a grace period, he says, which typically ranges from 10 to 30 days, before canceling your policy.
Tip: Stay with the same car insurance company for six months once you buy a new policy. But once you've paid on time for six months, it's time to shop around for better rates. Paying your bill for those six months "reflects responsibility," says Suarez. Once insurers see you have six months of continuous coverage, you will typically qualify for lower rates with another company.
DUI
If you have a DUI on your record, your insurer will usually consider you a high-risk driver for between three and seven years. Depending on where you live, your state's insurance laws may determine how many years your insurance company can take the DUI into account when setting rates.
Tip: Find out when your DUI will come off your record. Some states leave it on for life, but you can still find out from your state's insurance regulator how long car insurance companies can surcharge you for the offense. Once that time is up, shop around. If you're required to carry an SR-22, shop around once you're allowed to drop it, even if the DUI is still on your record. You'll have more insurance companies to choose from without the SR-22 requirement.
Traffic tickets
Three tickets or accidents, or any combination of three tickets and accidents, within 36 months is usually enough to push you into the high-risk category. Some insurers will even cancel your car insurance as a result. How individual speeding tickets affect insurance rates depends on state laws and how bad the violation was.
Tip: If you have recent infractions, you're better off not looking elsewhere for insurance. A new insurance company will check your driving record, Suarez says. But if you stay with your current company, it may not check your driving record upon renewal. "If you get a violation, you might be better off just staying put," he says.
More tips for high-risk drivers
Find the company for you. A company that provides coverage to just a few high-risk drivers will generally charge you more than a company that provides insurance to high-risk drivers. Typically, car insurance companies that cater to high-risk drivers offer more bare-bones coverage, only covering named drivers on a policy, which helps keep their rates low.
Check on your status. Don't count on your insurance company to let you know that you've moved to a high-risk category — or that you've moved back out again. Many high-risk drivers probably don't even know they have a non-standard policy. Ask your car insurance company for an update on your status.
You can't rush your current company. Although you're no doubt eager to move to a standard insurance policy, there's no way to hurry the process along with your current insurance company. Each insurer will have its own surcharge schedule and driver tier and the length of time you need to show improvement to move to a better tier.
Get discounts. Taking a driver's improvement course or paying your policy in full can help balance out the surcharges associated with the DUI, bad credit, a lapse in insurance or a bad driving record making you a high-risk driver. Ask your car insurance company how a driving class or paying your bill upfront can affect your rates.
Don't be greedy. Don't push so hard for the cheapest insurance possible that you wind up with more trouble than you started with when an accident happens. If you're a high-risk driver but you still drive a nice car and drive a lot of miles, you should probably settle for paying high rates until you're out of the high-risk category.
— Susan Ladika contributed to this story.