On Super Bowl Sunday, there are two types of people: those who are there for the commercials and those who are there for the game and the commercials (and the snacks).
Companies spend millions for a 30-second spot during the game to reach one of the largest viewerships of any televised event. Every year, insurance companies are among them.
From celebrity appearances that include Drake and Bryan Cranston to hilarious musical moments to unexpectedly gut-wrenching scenes that had people asking, "What were they thinking?" the big names in insurance have made their mark.
10 of the best insurance company Super Bowl commercials
While we wait to see what insurance companies come up with for Super Bowl LVII on February 12, our editors watched insurance company Super Bowl ads from years past and gathered the 10 best (in no particular order) below.
1. Allstate. Duet in a Desert (2021)
Featuring actor Devere Rogers in a duet with his hood ornament, this commercial drove the Pet Shop Boys' 1986 song "Opportunities (Let's Make Lots of Money)" up the Billboard charts for the first time in 35 years. Rogers bursts into song when he sees a notification that he's saved more than $700 with Allstate as "Opportunity" comes on the radio. The catchy tune makes this ad not just memorable but one of the best.
Allstate Commercial – Duet in a Desert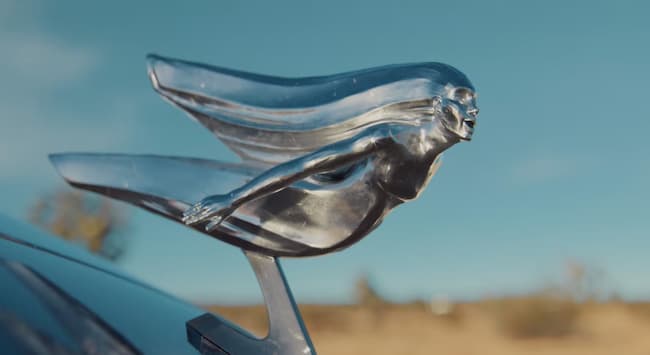 2. Nationwide. Rollin' VIP (2007)
Kevin Federline's short-lived marriage to Britney Spears – and the divorce that followed – gave us plenty of tabloid headlines. It also gave us this gem of a Super Bowl commercial for Nationwide, in which Federline pokes fun at his post-divorce lifestyle change. He's seen rapping in a video showing off a VIP lifestyle, which turns out to be all his head as reality interrupts in the form of his new fast-food boss barking orders. Ouch.
3. Esurance. Say My Name (2015)
Esurance's first entry into Super Bowl commercials launched the company's "Sorta isn't you" campaign with a bang. After the pre-Super Bowl airing of a "Sorta" commercial starring Lindsay Lohan, the insurer stepped it up during the game. Bryan Cranston appeared in the spot in character as Walter White, the teacher-turned-drug-kingpin from the hit show "Breaking Bad." Cranston popping up from behind a pharmacy counter and surprising a woman looking for her prescription was one of the best moments of Super Bowl XLIX.
4. Geico. Push It (2015)
Iconic rap duo Salt-N-Pepa tell people to "Push It" – it's just what they do! – following them through everyday activities that need a little push while singing their hit song. Opening a door? The button on the elevator? The lawn mower? Salt-N-Pepa wants you to push it (real good). The combination of absurdity and nostalgia creates a winner in this Super Bowl XLIX spot.
5. State Farm. Drake from State Farm (2021)
How many celebrities can you fit in one Super Bowl commercial? State Farm already regularly uses NFL stars Aaron Rodgers and Patrick Mahomes, and this TV spot also features Paul Rudd (as Rodgers' stand-in) and Drake, who makes a surprise appearance as the stand-in for Jake from State Farm. He's Drake from State Farm, of course.
6. Progressive. Portabellas (2020)
Progressive's spokesperson, Flo, has been a staple of the company's advertising for many years, but in 2020 she took on a different name tag and pushed mushroom poppers instead of insurance. This commercial features Flo and another member of her "squad" donning restaurant uniforms and acting as servers to a group of confused diners who immediately recognize them. "Are we in a Progressive commercial?" one diner asks as the slogan for fake family restaurant Portabella's crosses the screen. Even we aren't sure.
7. Nationwide. Boy (2015)
The inclusion of this stunner in the best list may be as controversial as the commercial itself when it aired during Super Bowl XLIX. The dark commercial, which shows a young boy listing all the things he will never get to do because, he tells viewers halfway through, he died in an accident, sent social media buzzing. Some felt it was a huge mistake for Nationwide, while the company defended it as a conversation starter about the risk of childhood accidents. It certainly started conversations, and it makes our list, if only for that reason.
8. Geico. Washington Crosses the Delaware (2017)
Geico has had a lot of memorable commercials, but this one stands out from the pack. Traffic is stopped on the Delaware Turnpike as a canoe carrying George Washington is painstakingly dragged and pushed across the road. Horns honk, Washington shouts lines such as "We've all got places to go!" and "Big man with the horn!" at the drivers; it's absurd, funny, and exactly the kind of Super Bowl commercial we expect from Geico.
9. CSAA. Bring me to InsurAAAnce (2022)
CSAA's later commercial featuring Rick Astley may have been better for Rick-rolling your friends, but this Super Bowl spot is impossible not to enjoy. The hit song "Bring me to Life" by Evanescence becomes an ode to insurance savings as an average Joe rises into the air, belting out the song and morphing into a long-haired rock star. Of course, he's really just standing on his car singing, and his wife is entirely unimpressed.
10. Geico – Happier than Dikembe Mutombo Blocking Shots (2012)
Basketball star Dikembe Mutombo pops up in everyday situations, doing what he did best during his NBA career: blocking shots. He chuckles gleefully and leaves with a wag of the finger as he blocks change from landing at a toll booth, trash from hitting the can and a cereal box from winding up in a grocery cart. We're not sure anyone actually is as happy as Mutumbo blocking shots, and it's incredibly fun to watch.
Honorable mention: Allstate. Mayhem: Forbidden Apple (2013)
Allstate's ride through history with Mayhem actually aired directly after the Super Bowl game ended, which technically means it's not a true Super Bowl commercial. However, its depiction of Mayhem (personified by actor Dean Williams) at the heart of historical disasters throughout history, from the Trojan War to the Great Chicago Fire, is so well done it earns an honorable mention on our list.
There you have it – the best insurance company Super Bowl commercials from years past. We can't wait to see what's on tap for this year.