Get Personalized
Car Insurance Quotes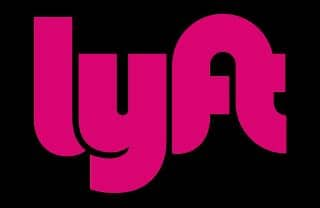 Working for Lyft has its advantages -- a 2018 survey of rideshare drivers found it was favored over Uber, and its drivers earned more, too -- but without sufficient ridesharing insurance, you could wind up paying for accident and injury costs. Lyft offers its drivers an impressive amount of liability protection, but only when there is a passenger in the car. The cost to repair your own vehicle could fall to you as Lyft only offers collision and comprehensive coverage to drivers who carry those coverages on their personal policy.
In order to have sufficient Lyft driver insurance, you may need a commercial policy (think expensive), or a rideshare insurance endorsement that adds extra protection to your personal car insurance coverage.
A few facts about ridesharing insurance
Insurance companies and state regulators have broken ridesharing into three distinct "periods":
Period 1: The Lyft driver is cruising with the app open but has not been assigned a rider.
Period 2: The driver has been matched with a rider and is proceeding to the pick-up location.
Period 3: The rider is in the car. This period ends at the rider's destination.
Before you get out on the road and start picking up passengers, a review of your insurance coverage is in order. As a rideshare driver you should be carrying the following coverages:
Liability
Collision/Comprehensive
Uninsured/Underinsured Motorist
In most circumstances, these three coverages should protect you. Lyft offers versions of all three coverages but protection varies depending upon whether or not there is a passenger in the car, and much of the time coverage is "contingent".
What Lyft's insurance covers
Lyft offers excellent protection (at least for liability) once you have been assigned a rider but Period 1 coverage is low and collision and comprehensive is either non-existent or contingent with high deductibles..
Period 1
Lyft's low liability limits and complete lack of collision/comprehensive coverage means a driver can end up in serious financial trouble if he or she causes an accident during this period. Liability
Lyft offers liability coverage with limits of 50/100/25. This means $50,000 per injury, $100,000 per incident and $25,000 in property damage coverage. These coverage levels are higher than all required state minimums but most experts recommend drivers carry 100/300/50.
Lyft's liability coverage is contingent so you must file a claim with your insurer as a first step. Once that claim is denied, Lyft's coverage should step up and cover the claim.
Collision and Comprehensive
Lyft doesn't offer collision or comprehensive during this period. Driving without collision/comprehensive on your personal policy can be an expensive mistake as the entire cost to repair your vehicle could come out of your pocket in the event of an accident.
Lyft doesn't offer uninsured/underinsured coverage during Period 1.
The bottom line
The big issue with contingent coverage is that your insurer will definitely know you are working as a rideshare driver as soon as you make a claim. Once an insurance company is aware that you are driving for Lyft, they are likely to deny the claim and cancel your policy.
Even if you are carrying collision and comprehensive coverage, you may end up having to cover the cost of repairs to your vehicle if your insurer denies the claim.
When it comes to liability, Lyft's coverage levels are fairly low during Period 1 so a serious accident could quickly eat up that coverage, leaving you on the hook for anything over the policy limits.
An uninsured/underinsured policy is a necessity if you don't have health insurance.
Period 2 and 3
Lyft offers plenty of primary liability, which can protect you in even a serious accident. Collision and comprehensive is contingent and generally comes with a high deductible.
Liability
Lyft offers $1million in primary liability coverage, so you shouldn't have to involve your personal insurer.
Collision and Comprehensive
Lyft's collision/comprehensive policy is contingent so it is only available to you if you are carrying these coverages on your personal policy and you insurer denies your claim. Lyft's policy comes with a $2,500 deductible that you have to pay before receiving any insurance benefits.
Lyft provides a $1million policy, which is primary, to its drivers. The takeaway
You should never be out on the road driving for Lyft without a personal collision/comprehensive policy. Even though there is a very good chance your personal insurer will deny your claim, your vehicle should still be repaired thanks to Lyft's contingent policy, minus the hefty deductible.
If you don't have collision/comprehensive coverate, the entire cost to repair your vehicle becomes your problem.
Will my personal policy serve as Lyft driver insurance?
Personal insurance policies were never designed to cover the added risk of rideshare driving. In fact, every personal insurance policy contains a clause that specifically excludes commercial activities.
This means that your personal policy may only protect you if you are driving strictly for personal reasons and do not have Lyft's app open.
While it can be tempting to lie, insurers are investigating accidents thoroughly if they suspect someone is working as a rideshare driver. Getting caught in a lie can guarantee a policy cancellation.
A commercial policy provides needed protection for rideshare drivers but they can be costly, running between $5,000 and $8,000 a year.
Erie Insurance offers a commercial policy at price point that is more affordable than typical commercial coverage. Rideshare activities are covered by Erie in Ohio, Illinois, Indiana and Washington D.C. as long as drivers ticked business use on their policy application. The Erie policy covers all phases of rideshare driving and is competitively priced.
If you can't afford a commercial policy, some insurers are starting to offer rideshare endorsements on personal policies. Coverage levels vary, some policies offer protection only during Period 1 while others cover the entire rideshare experience. Prices vary depending on the insurer, your vehicle and your driving record but expect at least an 8 percent increase over your current premium.
How do I get insurance as a Lyft driver?
Currently, at least one insurance company is writing rideshare endorsements in every state. You can also view our ridesharing insurance by state and carrier chart for more details.
About five years ago, MetLife has created a policy just for Lyft drivers, and it offered protection during all phases of rideshare driving, not just Period 1. In April of 2017, MetLife started offering coverage for all ridesharing companies, but just for Periods 1 and 2, However, in-force Lyft policies covering all three periods of rideshare service were grandfathered in so coverage still applies for Periods 1, 2 and 3 under those initial policies.
If a rideshare policy is an option where you live, switching to one may be your best option. They are significantly less expensive than commercial policies and ensure that you are fully protected during all periods related to ridesharing.
If you don't live in a rideshare state (or are unwilling to move to one), and can't afford a commercial policy, hoping for the best with your personal policy may be your only option, but it is a risky one.
The best advice is to never assume you are protected by Lyft's coverage. Research all of your options, talk to your insurer and drive carefully.