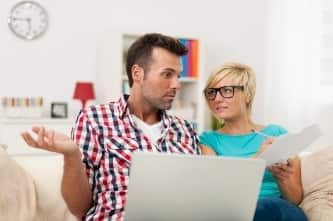 Normally your car insurance is in effect until the term expires. But in certain instances the insurance company can cancel your policy.
A cancellation notice is serious business. Without car insurance, you're on the hook for any damage or injuries you cause in an accident, and in most states you're breaking the law by driving without liability coverage.
Cancellation is different from nonrenewal, which occurs when an insurance company decides not to renew the policy after the current term ends. Reasons for nonrenewal vary.
"It could have been something you did -- such as getting too many tickets or making too many claims," says Insure.com consumer analyst Penny Gusner. "There are also reasons for nonrenewals that aren't your fault, such as the insurance carrier dropping that type of insurance from its lineup or pulling out of your state altogether."
Car Insurance Companies Must Give Notice of Cancellation
Cancellation happens before the current term expires. States set rules for when and under what circumstances insurance companies can cancel policies. They also dictate how much notice insurers must give before cutting off coverage and how consumers can go about appealing the decisions.
In every state insurers have the right to cancel a policy during the first days of the policy, known as the "underwriting period," says Christopher Boggs, vice president of education for the Insurance Journal's Academy of Insurance. The underwriting period in most states is 60 days. The shortest, 30 days, is in Washington, D.C., and the longest for auto insurance -- 90 days -- is in effect in Florida, Kansas, Minnesota, New Hampshire, North Dakota, Ohio and South Carolina.
The underwriting period gives the insurance company a chance to make sure the information in your application is correct. After all, the premium amount and the decision to issue the policy are based on the information you provided.
Today insurers have almost instantaneous access to your driving record, so cancellation during the underwriting period is rare, Boggs says. However, occasionally information might come to light that would call your policy into question.
Say, for instance, you get a policy for you and your spouse, and then call the agent to report the addition of a new car for your 16-year-old son, whom you failed to mention on the application. The company could cancel the policy if its underwriting guidelines didn't allow inexperienced drivers.
Insurers also have the right to cancel in the middle of the term after the underwriting period. Every state allows insurance companies to cancel midterm if:
You don't pay the premium
You make a "material misrepresentation." "A 'material misrepresentation' is a dressed-up term for a lie," Boggs says. "This means the insured lied about a material fact."
A fact is material if the insurer would have charged you a higher premium, or set different terms or conditions on the policy, or would not have issued the policy if the truth had been known, Boggs says.
Considerations for Car Insurance Cancellations
In many states, insurers can cancel coverage if you don't abide by the policy's terms and conditions or your risk substantially increases, he adds.
Other reasons in some states include:
Your driver's license or motor vehicle registration is revoked, or the driver's license or registration of someone in your household is revoked.
You're diagnosed with a condition that makes driving unsafe. In Illinois, for instance, the insurance company can cancel if you become subject to epilepsy or heart attacks and fail to produce a certificate from a doctor testifying to your ability to drive safely.
Your vehicle is unsafe to drive.
You use the vehicle to carry passengers for hire.
You or anyone else who drives your car regularly is convicted of a DUI or serious crime. In some states, such as Kansas and Rhode Island, that includes any felony.
States also set rules for how much notice insurers must give you for cancellation. During the underwriting period, the required notice ranges from 10 days to 60 days, depending on the state. After the underwriting period, the notification requirements are most commonly 10 days for failing to pay the premium and generally anywhere from 20 to 60 days for other reasons.
Contact your state's insurance department to learn the steps for making an appeal if you think the cancellation was unfair. But don't wait for the appeal decision to shop for a new policy. A cancellation notice deserves immediate attention.
"Make sure to get new coverage in place before the cancellation date -- even if you plan on appealing," Gusner says. "If you win your appeal you can cancel your new policy."
How Much Notice the Insurance Company Must Give you to Cancel your Auto Policy Midterm, by State:
| State | Notice Period |
| --- | --- |
| Alabama | 10 days for nonpayment, 20 days for other reasons |
| Alaska | 20 days for nonpayment, 30 days for other reasons |
| Arizona | 10 days for nonpayment, 45 days for other reasons |
| Arkansas | 10 days for nonpayment, 20 days for other reasons |
| California | 10 days for nonpayment, 20 days for other reasons |
| Colorado | 10 days for nonpayment, 30 days for other reasons |
| Connecticut | 10 days for nonpayment, 10 days to 60 days for other reasons |
| Delaware | 10 days for nonpayment, 60 days for other reasons |
| Florida | 10 days for nonpayment, 45 days for other reasons or 100 days for other reasons between June 1 and Nov. 30 |
| Georgia | 10 days for nonpayment, 45 days for other reasons |
| Hawaii | 20 days for nonpayment, 30 days for other reasons |
| Idaho | 10 days for nonpayment, 20 days for other reasons |
| Illinois | 10 days for nonpayment, 30 days for other reasons |
| Indiana | 10 days for nonpayment, 20 days for other reasons |
| Iowa | 10 days |
| Kansas | 60 days |
| Kentucky | 14 days for nonpayment, 20 days for other reasons |
| Louisiana | 10 days for nonpayment, 30 days for other reasons |
| Maine | 10 days |
| Maryland | 10 days for nonpayment, 45 days for other reasons |
| Massachusetts | 10 days for nonpayment, 20 days for other reasons |
| Michigan | number of days according to policy for nonpayment; 20 days for other reasons |
| Minnesota | 10 days for nonpayment, 60 days for other reasons |
| Mississippi | 10 days for nonpayment, 30 days for other reasons |
| Missouri | 10 days for nonpayment, 30 days for other reasons |
| Montana | 20 days for nonpayment, 45 days for other reasons |
| Nebraska | 10 days for nonpayment, 60 days for other reasons |
| Nevada | 10 days for nonpayment, 30 days for other reasons |
| New Hampshire | 10 days for nonpayment, 45 days for other reasons |
| New Jersey | 10 days for nonpayment, 20 days for other reasons |
| New Mexico | 30 days for "substantial change in risk," 15 days any other reason |
| New York | 15 days |
| North Carolina | 15 days |
| North Dakota | 10 days for nonpayment, 20 days for other reasons |
| Ohio | 10 days for nonpayment, 30 days for other reasons |
| Oklahoma | 10 days for nonpayment, 45 days for other reasons |
| Oregon | 10 days for nonpayment, 30 days for other reasons |
| Pennsylvania | 30 days |
| Rhode Island | 10 days for nonpayment, 30 days for other reasons |
| South Carolina | 10 days for nonpayment, 30 days for other reasons |
| South Dakota | 20 days |
| Tennessee | 10 days |
| Texas | 10 days |
| Utah | 10 days for nonpayment; 30 days for other reasons |
| Vermont | 15 days for nonpayment; 15 days for "substantial increase in hazard," 45 days for other reasons |
| Virginia | 15 days for nonpayment, 45 days for other reasons |
| Washington | 10 days for nonpayment, 45 days for other reasons |
| West Virginia | 10 days for nonpayment, 30 days for other reasons |
| Wisconsin | 10 days |
| Wyoming | 10 days for nonpayment, 45 days for other reasons |
| Washington, D.C. | 30 days |