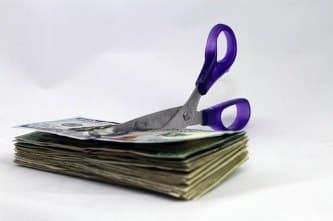 Comprehensive and collision coverage are optional types of car insurance that pay to repair or replace your car in certain situations.
Collision coverage pays for:
Damage to your car when hit by another vehicle
Damage to your car when you hit an object, for instance a pole or fence
Comprehensive insurance pays for:
Damage to your car from vandalism, hail, flooding, fire, falling objects, rocks cracking windshields
Damage to your car from hitting an animal, for instance a deer
The value of your car if stolen and not found
Comprehensive and collision coverage typically won't bust your budget, as the average cost is fairly affordable. According to the Insurance Information Institute (III) the average annual rate for collision is $488, for comprehensive it's $172. III data show that about 77 percent of drivers buy comprehensive coverage, and 72 percent buy collision. But should you? That depends on your particular situation. Penny Gusner, consumer and data analyst for CarInsurance.com, says you should buy comprehensive and collision coverage under the following circumstances:
If your car is less than 10 years old.
If your car is more than 10 years old and worth $3,000 or more.
If you can't afford to repair or replace your car if it's severely damaged or stolen.
When to drop comprehensive and collision
If you file a comprehensive or collision claim, your insurer will only pay out up to the fair-market value of your car, minus your deductible. That means smart car insurance shoppers should assess their financial situation, their car's condition, age and value when deciding whether to drop comprehensive and collision.
"If you wouldn't repair it for a major mechanical issue, you probably shouldn't insure it for comprehensive and collision," says Gusner.
She says you should think about dropping comprehensive and collision under these circumstances:
When premiums for these two coverages reach 10 percent or more of the potential payoff should you file a claim. The potential payoff is your car's actual cash value minus your deductible. For instance, if your car is worth $4,000 and your deductible is $500, your potential payoff is $3,500. If your annual comp and collision premiums surpass $350, it's time to drop them.
If your yearly comprehensive and collision premiums plus your deductible add up to more than the value of your car. For example, the III pegs the average annual rate for both coverages at $660, and with a $500 deductible, that totals $1,160. If you're driving a very old car that's in fair condition, with lots of mileage, the value could be below $660. (Sites such as Kelley Blue Book and the NADA have tools you can use to find the value of your used car.)
You wouldn't pay to fix your car if it had mechanical issues.
Her general guidelines for coverage as cars grow older:
A car repair that costs what your premiums and deductible total is a good barometer, Gusner says. If you would simply buy a newer car, don't insure the old one for comprehensive and collision.
Can you drop collision only?
Because comprehensive coverage is a comparatively small percentage of the overall premium tab and covers a lot of events, it may be worth keeping.
Insurance companies prefer that collision and comprehensive coverage be purchased together, but some will allow customers to buy one without the other, Gusner says. It's typically more difficult to obtain comprehensive without collision coverage than just collision on its own, she says.