Milwaukee car insurance rates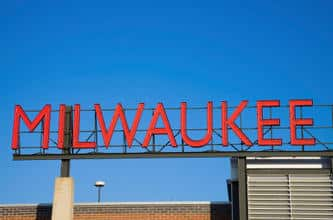 The results of a recent report by the University of Wisconsin's Traffic Operations and Safety Lab likely came as no surprise to drivers who deal daily with the Milwaukee area's worst intersections. Over the last five years these crossroads have been the sites of hundreds of crashes -- tallied as those with damage of at least $1,000, or injuries or fatalities -- leading the federal government to identify them as "hazardous."
Among the worst: Water Street and Juneau Avenue in the Milwaukee's downtown bar and restaurant district and, in suburban Waukesha, the intersection of St. Paul and Prairie avenues.
Driver anxiety doesn't count when it comes to setting car insurance rates. But your neighborhood actually does. Drivers in central Milwaukee pay up to $400 more than their neighbors to the east for an identical policy -- and more than twice as much as the least expensive parts of the state. To further investigate the range of rates, click around the map below.
Even if you call one of the more expensive ZIP codes home, you can save a lot of money by comparison shopping. The differences between insurance companies can be hundreds of dollars, or even more.
Our Wisconsin car insurance profile page outlines insurance and driving requirements for Wisconsin motorists.
---
Why Milwaukee car insurance rates are so high
A recent study issued by the National Criminal Justice Services shows that while the southwest part of Wisconsin and Vilas County, farther north, had the highest rate of motor vehicle thefts in the state, 75 percent of all thefts take place in Milwaukee. The study noted that auto thefts have increased and theft recoveries decreased over the past five years.