Tired of the sticker shock you experience every time you fill up at the gas pump lately? Want to reduce your carbon footprint? Consider driving an electric vehicle (EV) or hybrid.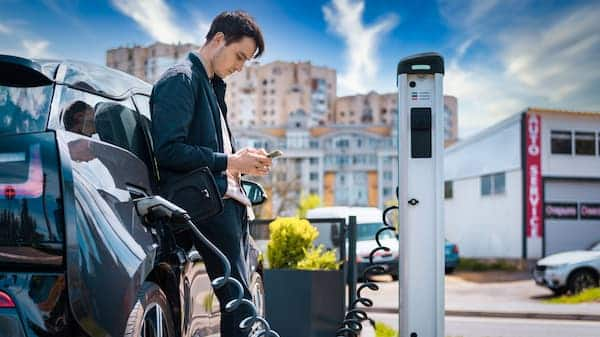 These vehicles rely entirely or partially upon batteries to power your ride, saving you significant money on fuel costs – especially since gas prices still are on the rise.
But like owners of fully gas-powered automobiles, buyers of electric and hybrid cars need to insure their vehicles. But what does it cost to insure an EV or hybrid?
This guide will help you learn more about insurance rates for EVs, insurance rates for hybrid cars, hybrid/electric car insurance discounts and more.
Getting car insurance for an electric car
Getting car insurance for an EV is similar to shopping for insurance like any other vehicle. Make sure you get quotes to compare the rates of at least three companies as rates are highly variable on each driver and their location, a driver's history and the make and model of the car.
Here are three things to do when you're buying a new insurance policy:
Get an idea of what you can expect to pay and gather vehicle/personal documents and information.
Review your current policy and assess your current coverages – you might want to increase your coverage if you're purchasing a more expensive vehicle.
Compare insurance quotes and research insurers to find the best one for you.
Electric car insurance versus conventional car insurance versus hybrid insurance
Again, you can likely expect to pay more to insure a hybrid or electric vehicle than you would for a gasoline-powered car for previously mentioned reasons like higher repair costs.
Amy Harris, a State Farm Insurance spokeswoman, says her company uses a variety of factors when determining the price for each auto insurance policy attached to a hybrid or EV.
P.J. Miller, a partner and independent insurance agent with Wallace & Turner Insurance, says he hasn't noticed a major rate disparity between premiums for EVs/hybrids versus gas-powered autos at his agency.
Do you need extra insurance coverage for electric vehicle drivers?
When you aim to insure a hybrid or EV, you don't necessarily need to purchase any additional or special coverages – meaning protection above and beyond typical coverage for liability, collision/comprehensive, uninsured/underinsured motorist, bodily injury, personal injury protection/medical payments and property damage liability.
The experts recommend considering optional car insurance coverage for any vehicle if you want a greater level of protection and peace of mind, including rental reimbursement, roadside assistance, glass coverage, forgiveness coverage, umbrella insurance and non-owner car insurance.
Expert Advice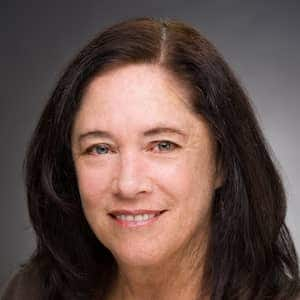 Janet Ruiz
Director of Strategic Communications for the Insurance Information Institute
"Gap insurance is a good additional coverage to purchase if your electric or hybrid vehicle is three years or newer," Ruiz says. "With gap coverage, in the event of a total loss, you will get the newer model year replacement."
Learn more about How Much Does Electric Car Insurance Costs?
What are the benefits of driving electric vehicles?
Electric vehicles depreciate at a similar rate to gas-powered vehicles, according to a 2020 report from Consumer Reports.
"New electric vehicles that go at least 200 miles on a single charge are projected to maintain their value as well as comparable gas-powered vehicles over the next five years," the report says.
"New data show that both battery electric vehicle (BEVs) and plug-in hybrid electric vehicle (PHEVs) drivers are saving 50 percent on their repair and maintenance costs when averaged over a typical vehicle lifetime."
Additionally, tax credits of $7,500 are available for new EVs come tax time if the following criteria are met:
The vehicle has four wheels.
It doesn't weigh more than 14,000 pounds.
It has a battery that provides at least 4 kilowatt-hours (kWh) of power.
It gets charged from an external source.
Pros and cons of hybrids versus EVs versus gas-powered cars
Andre Disselkamp, the co-founder of Finsurancy, an insurance broker, says hybrids, EVs and gasoline-powered cars each have their advantages and disadvantages.
Gas-fueled vehicles are usually more powerful and faster than hybrids or EVs, making them better for drivers who require those types of capabilities.
Michael Kim, co-founder of Evcharger Reviews – a site that reviews EVs and EV home chargers – and an EV/hybrid vehicle expert who drives a Tesla says.
Janet Ruiz, director of Strategic Communications for the Insurance Information Institute, says consumers have a greater array of choices today when it comes to the vehicles they drive.
Some EVs like the Chevrolet Bolt and Nissan Leaf are two of the most affordable EVS and there will be more affordable EVS on the market in the next few years, according to Kelley Blue Book.
Before committing to an electric car or hybrid vehicle, it's essential to do your homework and learn the average cost to charge or fuel the car each month and whether you want to own or lease the auto to keep your monthly payments affordable.
Learn more about what are the hidden costs of owning an electric car
Frequently Ask Questions
Will an in-home EV charging station affect my homeowners insurance?
Having an in-home EV charging unit in your garage or on your property should not affect your homeowners insurance premiums negatively, says Janet Ruiz, an Insurance Information Institute representative. But it's important to inform your insurer that you have an in-home EV charging unit so that it will be covered in case of a loss.
Will my car insurance cover EV roadside assistance?
Roadside assistance coverage may be included in your automobile insurance policy at no extra cost, or your carrier may charge extra for this protection, regardless of the type of vehicle you drive.
Sources: