If you have recently been in a car accident or suffered significant damage to your vehicle and have filed a comprehensive or collision claim, you probably hear the term actual cash value or ACV from your insurer. While many people think that their car's ACV is the amount they paid for it, they could not be more wrong.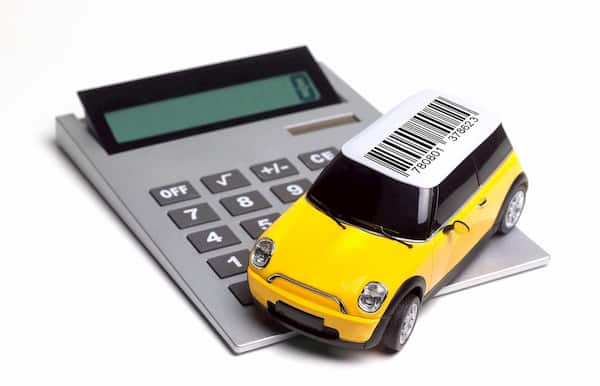 Cars (and most other assets) depreciate over time, and vehicles tend to quickly lose their value. At the end of its first year out on the road, your vehicle will be worth up to 20% less than it was when you drove it off the lot.
Suppose your vehicle is considered a total loss after an accident or other covered peril (think hail damage, fire, or even damage done by an animal). In that case, your insurer will calculate the ACV to determine how much you should be paid for your now totaled car.
Understanding vehicle ACV and how the insurance valuation of cars is calculated is essential to make sure you are treated fairly by your insurer. Keep reading to learn everything you need to know about actual cash value and your car insurance claim.
Key Highlights
Actual cash value is the amount that your insurance company will pay you for your vehicle if it gets totaled in a covered peril.
Insurance companies have their own proprietary formulas to determine the ACV of a vehicle. You can ask them to revaluate if you are unhappy with their number.
The new car replacement policies are more expensive than traditional ones, but they take away the hassle of dealing with ACVs.
If you are only carrying liability coverage and are in an at-fault accident, you will have to pay to repair or replace your vehicle.
What is actual cash value?
The actual cash value or ACV of your vehicle is the vehicle's pre-collision value, calculated by your insurer, taking into account depreciation. This is the amount of money your insurance company will pay out if it is stolen or totaled after they've subtracted your deductible, which is required with a comprehensive or collision claim.
Insurers take a variety of factors into account when determining the insurance valuation of cars. They look at the vehicle's age and mileage and any past accidents it has been in or unrepaired weather issues such as hail damage. They are taking depreciation into account and trying to determine the car's fair market value, what you would have been able to sell it for before it was destroyed.
The ACV will be dramatically less than what you paid for the car. This is true even if the wrecked car is only a few years (or even months) old. While cars are a necessity for everyday life, they are not a great investment. According to Edmunds, on average new cars lose 23.5% of their value after a year, and by the time you have owned it for five years, it has lost 60% of its value.
How does actual cash value work?
The big question most drivers have is, how is actual cash value determined by insurance companies? Most insurance companies use proprietary formulas to calculate a vehicle's ACV, which means no two insurers are likely to give you the exact same figure.
It should be noted that if you are in an at-fault accident, you will only be paid out on your vehicle if you are carrying collision or comprehensive coverage. If you are only carrying liability coverage and are in an at-fault accident, the cost to repair or replace your vehicle will fall on you.
Remember, collision insurance only repairs your vehicle if it is damaged in an accident, while comprehensive picks up the tab if the vehicle is stolen or damaged by the following:
Theft
Vandalism
Fire
Natural disasters (like a hurricane or a tornado)
Falling objects
Damage done to your car by animals
Damage done by a civil disturbance, like a riot
Insurance companies will look at the car's condition, age, mileage and any documented damage to the vehicle. They will also look at what comparable vehicles (comps) in your area are selling to help them determine a fair market value for your car. In most cases, your insurer will show you the comps they use to develop their valuation if you ask.
Your insurance company may also use a computerized evaluation process to help them determine your vehicle's actual cash value.
Insurance companies purchase third party computer systems (such as CCC) that help them estimate costs in automotive claims and collision repairs. Third-party software supplies insurers with software and a database that helps determine the value of a vehicle.
When it comes to the ACV of your specific vehicle, the figure your insurer comes up with may seem fair to you, it may be more than you expected, or it could be a disappointment. The good news is that this number is not set in stone; you can dispute it.
What is the actual cash value of my car?
After all of this talk about ACVs, you may be wondering, what is the value of my car?
Determining the actual cash value of a vehicle can be challenging, and there is almost no chance the number you come up with will match your insurer's valuation. However, it never hurts to take a stab at it, and there are also dozens of depreciation calculators on the web that can help.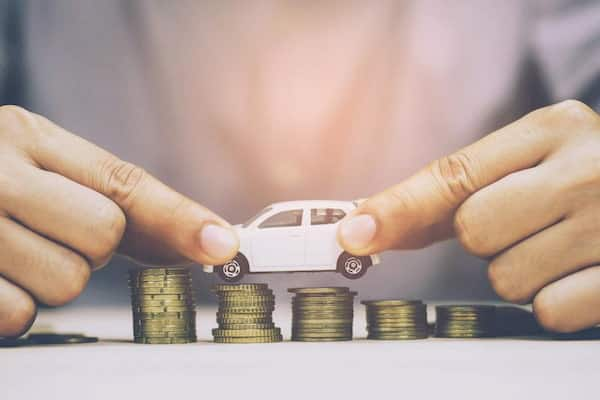 Being able to determine the actual cash value of your vehicle is empowering in a number of ways. It can give you negotiating power if you believe your insurer has undervalued your car.
But perhaps just as important, knowing your actual cash value can help you determine whether or not you need collision and comprehensive coverage, or if liability-only is sufficient.
Older vehicles lose a lot of their value through depreciation and since the insurers actual cash value method factors in depreciation, you may be spending more over time on comprehensive and collision coverage than you can ever be paid out for that vehicle.
How to determine actual cash value?
Here are a few tips to help find the actual cash value of your vehicle:
Manually calculate it
Research your vehicle online and determine what you would have to pay to replace your vehicle with a similar one. Look for the same year, make, model, and trim level at dealership sites and direct sell sites such as eBay, Autotrader, or even Facebook.
Once you have determined what it would cost to replace your vehicle, deduct for wear and tear on the vehicle and any past claims or damage that has not been repaired.
Online depreciation calculators
Most major insurance companies have depreciation calculators on their sites, like most car selling or automotive-related websites. These calculators will gather information about your vehicle and then crunch the numbers for you.
As there is no exact formula for calculating depreciation, expect a variety of estimates. Average them out to get a more accurate number.
Here are a few calculators to consider:
Carfax History Based Value Tool
This tool should give you a slightly more accurate value of your vehicle. After you input your zip code and the VIN of your specific vehicle, it will look at data from their vehicle history reports to determine a value for your vehicle. Their reports consider service records, accident history, and the number of owners for your actual vehicle.
What if I am not happy with my insurance company's valuation?
If you feel the valuation of your vehicle is too low, you can dispute their number. However, your argument must be rooted in facts, not just because you feel your wrecked car should be worth more or the fact that your claim check will not cover the replacement vehicle you want.
You will need to find comps that support your argument for a larger claim check. Look for vehicles for sale in your area: the same make, model, and trim level and in roughly the same condition as your vehicle.
Here are a few other tips when disputing your insurer valuation:
Search for cars at dealerships that match your vehicle
Check online marketplaces as well such as Craigslist, Nextdoor, and even Facebook
Check Kelley Blue Book for their valuation of your car
Pull a Carfax on your specific vehicle to get their valuation
If the numbers support your argument, present your documentation to your insurer and ask them to reevaluate their claim valuation.
Actual cash value vs replacement cost
While ACV is the standard in auto insurance, some insurers offer a replacement cost policy. Replacement cost policies are pretty standard in the world of homeowners insurance but not commonly used when it comes to auto insurance.
With homeowners insurance, a replacement cost policy replaces your damaged or destroyed item with a brand new one of similar quality regardless of how old it is or the amount of depreciation it has suffered over the years.
For example, if you paid $5,000 for a couch six years ago that is destroyed in a fire, an actual cash value policy would take deprecation into account, and you may get $1,000 for your couch.
A replacement value policy would put a brand-new couch of similar quality (or the same one if they are still selling them) in your home.
When it comes to auto insurance, replacement value policies are not very common. When available, they are often called a new car replacement endorsement on your policy, and they usually come with requirements.
As an example, Liberty Mutual will only write a new car replacement endorsement for vehicles that are:
Less than one year old
Have less than 15,000 miles
Not a lease
Details of these policies and their requirements vary by insurer, but in general, this coverage will replace your car with the same model if it is deemed a total loss. In most cases, the vehicle has to be brand new or very close to it. You have to carry full coverage, including comprehensive and collision insurance, to qualify for a replacement value policy.
Here are a few of the qualifiers required by major insurers:
Allstate: Vehicle must be less than two model years old
American Family: Can only be purchased for brand new vehicles
Farmers: Can only be written for vehicles insured with Farmers upon purchase of the car and the vehicle must be less than two years old and have 24,000 or fewer miles.
The Hartford: Will replace a totaled car that is 15 months or less old or has 15,000 or fewer miles of the accident.
What if actual cash value isn't enough?
There are a few options to help soften the blow of an actual cash value claim check. Gap insurance or a new car insurance endorsement will help ensure you have enough money to put a new car in the garage if your ride ends up totaled.
If you own a classic or other collectible vehicles (supercars spring to mind), you may need to consider a specialty insurance policy.
Gap insurance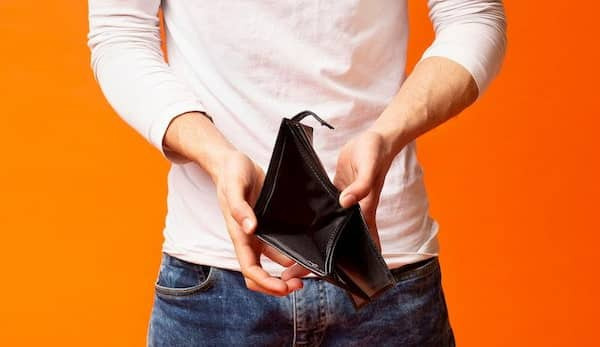 Gap insurance can help you cover the gap between your vehicle's actual cash value and the outstanding balance on your loan or lease.
A new car will depreciate up to 11% the moment you drive it off the lot, according to Trusted Choice, which means that if you total your car shortly after you purchase it, you will most likely owe more on your car loan than you will get from your insurance claim.
Gap insurance covers this gap. It will pay the difference between the insurance claim check and the balance left on your car loan or lease.
While you have to carry collision and comprehensive to get gap coverage if your car is financed, your lender will require those coverages. In most cases, gap insurance is only required if you are leasing a vehicle.
Gap insurance tends to be very affordable for the coverage it provides. According to the Insurance Information Institute, you can expect to pay around $20 a year for this coverage.
New car replacement insurance
As mentioned above, these policies (or endorsements on your standard policy) come with various requirements. The vehicle has to be brand new or only a few years old with low mileage and you need to carry full coverage on the car.
New car replacement coverage is only an option for people driving very new vehicles. If you fall into that category, you will need to decide if the additional premium is worth it to cover the risk of you totaling your vehicle.
While the cost for this coverage will vary depending on your insurer, in general, expect to spend about five percent more than you would on a normal auto insurance policy.
The best advice is to read the policy's details and consider your risk factors of being in an accident and your ability to afford to replace your vehicle if it is totaled. Once you have evaluated those factors, you can decide if a new car replacement endorsement makes sense for your specific situation.
Stated value and agreed value insurance
These policies are common for classic and other collectible cars, but there are vast differences between them. Here is a brief overview of the differences:
Stated value
With this type of coverage, you decide how much insurance you can afford for a specialty vehicle. These policies are designed to help people who own a car worth more than they can afford to insure.
For example, suppose you inherit a specialty vehicle worth $250,000 but cannot afford the premium to insure it. In that case, you could purchase a stated value policy to determine the vehicle's amount of coverage. In this case, you may decide to purchase $75,000 in stated value coverage.
This would give you some money to repair the vehicle if it was damaged in an accident or would give you a payout if the car was destroyed. While you would not get the car's entire value with this type of policy, you would receive something, and the policy would have a premium you could afford.
The big caveat with stated value policies is that they come with an actual cash value clause that allows the insurer to pay out the stated value or the actual cash value after a total loss, whichever is lower. If your car manages to lose a dramatic amount of value, you could end up with a lower payout than the stated value.
Agreed value
With an agreed value policy, you and your insurer will agree on the vehicle's value, and if the vehicle is totaled, you will be paid the agreed-upon amount. There is no actual cash value clause in these policies; depreciation will not factor into the valuation; you will simply be paid the agreed value. While these policies offer more robust coverage than a stated value policy, they are also more expensive.