Deployed airbags do not automatically make a car a total loss. If a vehicle's airbags deploy and the cost of replacing them is more than the total loss threshold for your state, it would be declared a total loss – or totaled.
The total loss threshold is the percentage where an insurer declares a car totaled and applies for a salvage title, which varies from state to state.

Example
If your car is valued at $5,000 in Iowa you would need only $2,500 of damage to call it a total loss as the threshold in Iowa is 50%. However, if you live in Colorado, it would take $5,000 in damage, as the threshold in the Centennial State is 100%.
But airbags are a vital safety component of a vehicle. According to the NHTSA, frontal airbags saved 50,457 lives from 1987 to 2017.
Key Highlights
An insurer declares a vehicle a total loss if it would cost more to repair it after an accident.
The decision to total a car varies depending on the car's actual cash value and the total loss threshold for that state.
An airbag replacement can cost anywhere from $1,000 to $5,000.
Is a car totaled if airbags deploy?
Airbags are like any other damage to a vehicle – if it is cheaper to total out the vehicle than to repair it, that's what an insurance company will do.
Due to the high price of new airbag components and installation costs, many vehicles with a low actual cash value (ACV) will be considered a total loss if the airbags deploy. On the flip side, if the vehicle has a high ACV, the cost of new airbags being installed will not likely cause the vehicle to be declared a total loss.
When is a car considered totaled?
Your insurance company will determine whether a car is totaled following a crash. The determination is based on the total loss threshold, which varies by state.
Expert Advice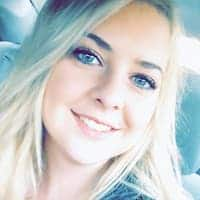 Lauren McKenzie
Insurance broker/agent with A Plus Insurance
"A vehicle is considered totaled once it is determined by an adjuster or claims rep that the total cost to fix the vehicle from damage incurred by the accident/loss, is more expensive than the actual value of the vehicle," McKenzie says.
For example:
Once a claims adjuster arrives to look at damages, they may find out that the vehicle is worth $20,000, and estimated repairs put them right at $20,000, or even a little higher.
It is not worth it to repair or fix the vehicle in this case, the insurance company would just write a check to the insured for $20,000.
The insured can choose to buy a new vehicle with this $20,000 check instead of fixing their vehicle.
Check out our guide on what to do with a totaled car?
Can an airbag be replaced?
Airbags cannot be reused once they're deployed. However, airbags can be replaced. Make sure you contact an authorized technician or a new car dealership to ensure the quality of your airbag replacement.
The NHTSA urges consumers to report any airbag that fails to deploy to NHTSA's Office of Defects Investigation for investigation of possible system defects and potential recall.
McKenzie says airbags may not deploy in minor accidents, such as a minor crash due to a pothole or loose gravel, impact with a small animal or fender bender.
How much does it cost to fix a deployed airbag?
Airbags cannot be fixed – they must be replaced, which will cost anywhere from $1,000 to $5,000, depending on the make and model of the vehicle, according to automotive tip site AutoChimps.
Expert Advice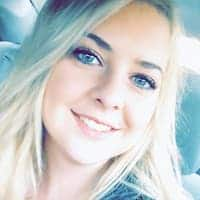 Lauren McKenzie
Insurance broker/agent with A Plus Insurance
"Most airbag systems will cost around $3,000, that is if all airbags deployed in the crash. If just one airbag deployed, you may pay closer to $1,000-$1,5000 for the replacement. The cost will depend on what type of vehicle you have," McKenzie says.
"I would highly recommend making sure a qualified technician replaces all airbags to ensure they are properly working."
Does insurance cover airbag replacement?
Whether your insurer will cover airbag replacement depends on the cost of the repairs and your car. Your insurer won't cover airbag replacement after a crash if it's planning to total the vehicle because it's expensive to replace airbags.
Frequently Asked Questions
Sources
– Michelle Megna contributed to this story.