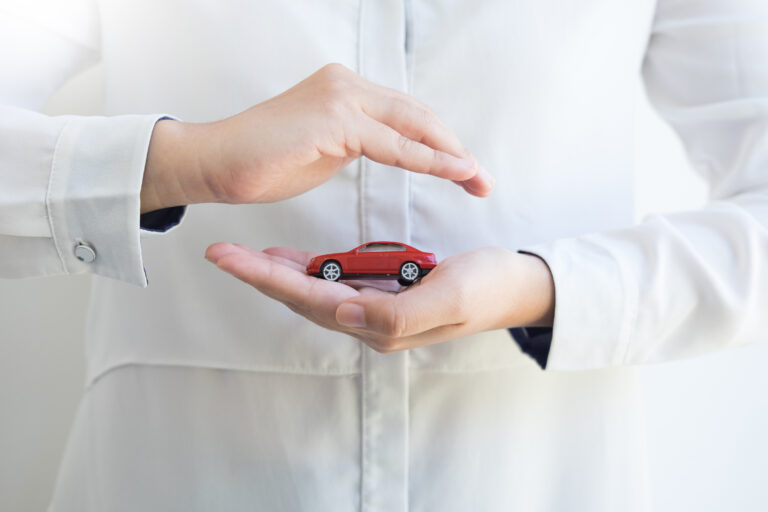 Ever wonder why car insurance policies almost always last six months? While it's possible to buy auto insurance for as short as one month or as long as one year, there's a reason why six-month car insurance policies are the magic middle ground.
The typical auto insurance policy lasts six months for a good reason. Read on to learn why and how to decide if a six-month car insurance policy is for you.
Why do most car insurance companies offer six-month insurance?
Six months is just the right amount of time for an auto insurer to evaluate your recent driving record and decide if any adjustments to your policy should be made before renewing.
For example, let's say you buy car insurance and a couple of months later, you get in an accident (and it was your fault, unfortunately). The insurance company doesn't want to have to wait nearly a year before they can raise your rate. On the other hand, spending time re-evaluating your policy wouldn't be worth it. By offering policies in shorter increments, the insurance company can adjust your rate sooner, if needed, and avoid losing money if your risk increases.
That might seem like a drawback – at least if you're not a great driver – but six-month car insurance policies can also work in your favor. Maybe you had a couple of blemishes on your driving record in your younger days, but have been working on being a more responsible driver lately. Or perhaps you recently joined a professional group that qualifies you for a rate discount. You only have to wait six months for your policy to reflect the lower rate you earned.
What is a six-month car insurance premium?
You pay the insurance company a car insurance premium in exchange for coverage over a set period. So, a 6-month total policy premium is what you owe the car insurance company for coverage on a policy lasting six months. During this time, you will be fully covered at your chosen limits set by the policy. Six months later, the policy will end and the insurer can recalculate your rate. It may go up or down, or it may stay the same if nothing has really changed.
That doesn't mean you must pay the six-month premium upfront, though. Most insurers allow you to break up your premium into smaller chunks and spend every three months, two months or monthly. Remember, however, that spreading out your payments will usually result in an extra charge for convenience. If you have the cash, paying your six-month premium in full is the cheapest option.
Advantages of six-month car insurance policies
Though companies typically offer six-month insurance policies for their own benefit, you can also benefit from a six-month policy.
Discounts are applied sooner: There are a number of ways to score a discount on auto insurance. You could qualify for a good driver discount, a good student discount, or a discount offered to certain alumni or professional organizations. Insurers even provide discounts for enrolling in paperless communications or putting an anti-theft device on your car. If you qualify for one of these discounts mid-policy, you only need to wait a few months for it to be reflected when you renew.
Ability to shop around: When it comes to insurance, it's always a good idea to periodically review your coverage and see if there's a better deal available out there. If you feel your current six-month policy is too expensive, you aren't stuck with higher payments for a long time. After six months, you can make the switch.
Opportunity to negotiate: If you do find a better deal, you can bring it to your current insurer's attention. Car insurance companies purposely set their policies to six months so that they can remain competitive. So if you find a good deal, ask your insurer to match it (or better, beat it) when it's time to renew at the end of six months.
Disadvantages of six-month car insurance policies
Even though there are a few big benefits of six-month car insurance, there are some downsides too.
Rates can go up sooner: Just as your six-month premium could decrease more often than a longer-term policy, it could also increase more often. If you have an accident, your credit score drops, or you experience some other situation that makes you a higher risk, your insurer can increase your rate within a few months.
Budgeting is trickier: With a longer car insurance policy, you can pay the premium in full without worrying about it all year. But if you opt for a six-month policy, you will need to remember to pay it midway through the year and potentially adjust your budget to account for a higher or lower rate.
How much is full coverage insurance for six months?
The national average rate for six-month full coverage auto insurance policy is $879 ($100,000 for injury liability for one person, $300,000 for all injuries and $100,000 for property damage in an accident and a $500 deductible). Your rates will vary based on the vehicle and personal factors.
How to get the best six-month car insurance rates
The cost of a six-month total policy premium will depend on several factors, including where you live. Start by comparing average monthly car insurance rates by zip code and get an idea of what you can expect to pay.
Next, shop around for the cheapest car insurance. It's important to get several quotes to compare before making a final decision. Fortunately, most car insurance companies make it easy to get quotes online.
Is it better to pay car insurance monthly or every six months?
If you can pay your 6-month total policy premium in advance, you may enjoy some extra savings. Many auto insurance companies offer a discount for paying the premium upfront. That discount is, on average, around 9%. However, if you don't have the cash on hand to pay in full or prefer not to, most insurers also offer monthly billing for an installment payment service fee of $3 to $5 per payment.
Before you decide how to pay for your auto insurance policy, consider all the variables. For example, if your auto insurance rate is $879 and you decide to pay monthly, you will forego the 9% paid-in-full discount and will pay the installment payment service fee on each payment.
Here is what it looks like if you pay in full:
Premium: $879
Paid-in-full discount: – $ 79
Total six-month cost: $800
Here is what it looks like if you pay monthly:
Premium: $879
Installment fees: + $ 24
Total six-month cost: $903
On average, you can save around $103 every six months by paying your policy in advance.
6-month car insurance policy vs. 12-month policy
Though a six-month car insurance policy is the norm, it isn't your only option. You might wonder if a 12-month insurance policy is better.
It can be. Say you have a pristine driving record and qualify for a low premium. You probably want to lock in that rate for an entire year. The downside, of course, is that if you can find cheaper insurance elsewhere, you are stuck with your current policy.
Another benefit of a 12-month policy is easier for budgeting. You know your payment will be the same every month for at least the following year. If you can pay the entire premium in full, that's one bill you don't have to think about for a whole year – and one payment due date you aren't at risk of forgetting. Not to mention, you could save as much as 20% on your premium.
The verdict
When shopping around for car insurance, a 6-month policy will be your most common option. It can be the best deal for you and your insurance company. However, it doesn't hurt to consider other lengths as well. Before settling on a policy, decide whether you want the flexibility of six-month car insurance or would prefer something more extended.