In recent years, automakers started building cars loaded with new devices, from built-in vacuum cleaners to more high-tech offerings like lane-departure warning systems. The features showing up in the newest vehicles go a step beyond in terms of making your life more convenient, and in many cases keeping you safer behind the wheel.
Here are 10 innovations that are already here, or are coming down the pipeline:
1. Advice from your car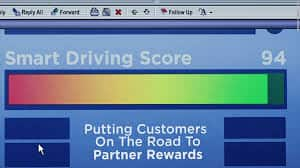 OnStar customers are now able to sign up for a new service that provides an assessment of their time behind the wheel. The new program monitors your driving for 90 days and then sends you an email with the analysis. You can share your assessment with Progressive's Snapshot program, and if you qualify, receive a car insurance discount. Snapshot personalizes your insurance rate based on your driving by monitoring when and how much you drive and how much you slam on the brakes. Drivers using Snapshot, on average, are saving $150 a year, according to Progressive.
OnStar is available on more than 30 GM vehicles. You can add OnStar to your vehicle via OnStar FMV, which replaces your mirror with an OnStar equipped mirror.
---
2. Coupons from your car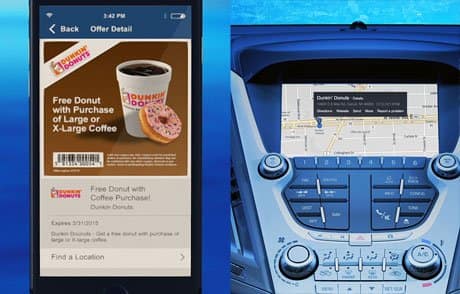 OnStar's At Your Service may put some coin back in your pocket. Want to get a deal on that Dunkin' Donuts coffee you're about to buy at the place up the road? At Your Service will hook you up.
At Your Service connects you with retailers located along your driving route, providing information and money-saving deals tied to your specific destination. It delivers deals and coupons for nearby restaurants, shops and hotels to your in-dash screen or the OnStar app on your phone.
The service also provides parking information. In addition, OnStar advisors can help locate and book hotel rooms for you while you're on the road.
---
3. Texts from your car about its troubles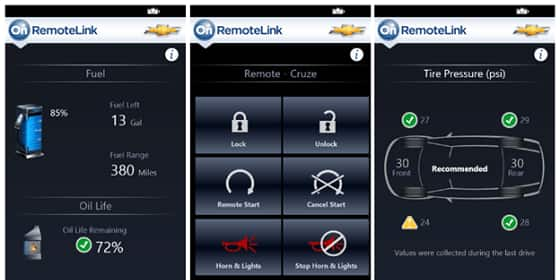 It's a triple play for OnStar this model year. Driver Assurance predicts when various engine parts might fail
and will warn you via email, text, in-vehicle alerts, or the OnStar RemoteLink smartphone app. This gives you time to get the vehicle repaired before a breakdown or an accident occurs.
While Driver Assurance may not result in a discount right away, if it prevents an accident it will certainly keep your car insurance rates from going up.
"At-fault accidents can raise your rates dramatically. Anywhere from zero percent (if you have accident forgiveness) up to 40 percent or higher. A 20 percent bump after an accident is pretty common," says Kristofer Kirchen, president of Advanced Insurance Managers, in St. Petersburg, Florida.
---
4. Using gestures in your car – no, not that one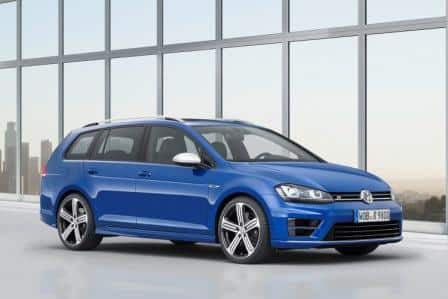 Volkswagen and other automakers are testing out gesture controls that allow drivers to open windows and the sunroof, change menus and even adjust the temperature with a simple swipe of the hand.
A 3-D camera mounted near the headliner by the rearview mirror is what powers the gesture-control system. To initiate touch controls, you hold up your hand near the headliner until a menu appears on-screen and then swipe you pointed index finger through the air to scroll through the menu. A pointing "button push" motion selects the desired menu.
The feature is on tap for the Volkswagen Golf R in 2016 in overseas markets, and is likely to arrive in the U.S. the following year.
---
5. Your car sees you when you're sleeping, it know when you're awake
Here's another innovation that will help keep your eyes on the road. The F-Type Jaguar is outfitted wit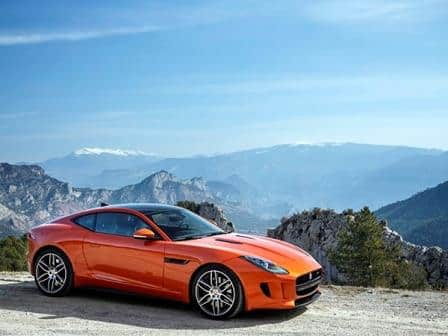 h a distraction-monitoring system developed by Seeing Machines, an Australian firm specializing in real-time facial recognition technology.
The system has a small infrared camera fitted to the dashboard that works with software running on the vehicle to monitor your eye movements and warn you if your eyes leave the road. It assesses your head position, facial expression and how much you blink. The camera captures 60 frames per second, and the software analyzes the images to determine your alertness.
Mercedes-Benz's Attention Assist, Ford's Driver Alert, Volvo's Driver Alert Control and Volkswagen's Fatigue Detection use a combination of legacy technologies such as forward facing cameras, steering wheel angle, and vehicle sensors, but don't track eye movement.
General Motors has signed on Seeing Machines to provide eye-tracking for models coming out soon and Volvo will also soon roll out eye-tracking technology. Some Toyota Lexus models currently use a similar technology.
---
6. Dropping you off at the mall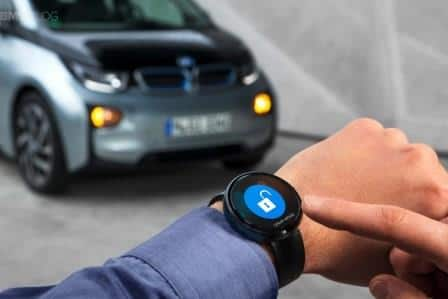 It's unlikely that your Beemer will be parking itself in a garage before 2020, but when it does it could help you avoid parking lot accidents.
The BMW i3 will drop you off at a car-parking entrance and head into the garage looking for an empty spot.
Once parked, the car locks its self and waits for you to summon it with your Samsung Galaxy Gear smartwatch.
The watch can also alert you if the doors are unlocked or the windows are down.
---
7. "Watching" your car
BMW is not the only car maker using a smartwatch to keep your vehicle safe. Hyundai's Blue Link app now works with Android Wear smartwatches. It will let you locate your vehicle, lock the doors and stop the engine. You can even honk the horn.
The Blue Link smartwatch app must be paired via Bluetooth to a smartphone that contains the Blue Link mobile app. Remote functions can then be executed from almost anywhere in the U.S. as long as your smartphone has a Bluetooth and cellular or Internet connection.
Blue Link launched on the 2012 Sonata and rolled out across Hyundai's lineup in 2013. The second-generation system is available on the 2015 Genesis, Sonata and Azera.
---
8. Spotting crashes before they happen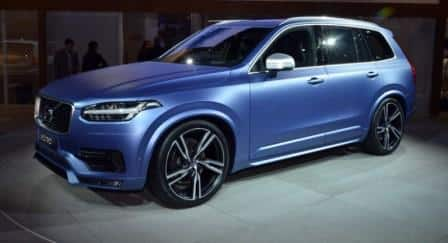 The Volvo XC90 will offer auto-braking that takes over braking duties at intersections if the driver turns into the path of an oncoming car. It will bring the car to a stop to prevent a collision. Volvo says this scenario is very common, especially on narrow inner city streets where larger vehicles are blocking driver views. While auto-braking is available on other vehicles, stopping your car at an intersection in mid-turn is a first.
"If this works like Volvo claims, and data shows that it has reduced accidents, car insurance companies will sit up and take notice," says Penny Gusner, consumer analyst with Insure.com. "Eventually insurance companies will offer a discount for cars that carry this technology."
Gusner also notes that "it usually takes years before insurers have enough statistics on hand to make a judgment call for the discount."
---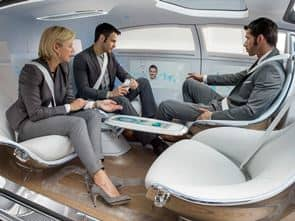 9. The rolling living room
Mercedes-Benz has a preview of what the future might hold. Dubbed a "forerunner of a mobility revolution," the Mercedes-Benz F 015 is a rolling living room inside an autonomous car.
The wide-open interior resembles a lounge, with swivel chairs and numerous screens.
One core theme of the interior concept is a continuous exchange of information between vehicle, passengers and the outside world. Six displays are installed to this end, mounted in the instrument panel and the rear and side walls, making the interior of the F 015 Luxury in Motion a digital living space. Passengers are able to interact with the vehicle by using gestures or by touching the high-resolution screens.
"Anyone who focuses solely on the technology has not yet grasped how autonomous driving will change our society," Dieter Zetsche, chairman of the Board of Management of Daimler AG and head of Mercedes-Benz Cars, says at the company website. "The car is growing beyond its role as a mere means of transport and will ultimately become a mobile living space."
---
10. My car accepts packages
Recently, Volvo started testing Roam Delivery, a service that lets delivery companies drop packages off at your car.
The delivery company is issued a one-time digital key that will guide them to the location of your car, open the doors or trunk and notify you via email when the delivery is complete and the car is locked up tight again.
The service may be available in Sweden in the next couple of years, expect a longer wait for the service to make it to the U.S.