When you're in a car accident, the last thing you want to think about is the insurance claims process. But if you're prepared, it makes the process go more smoothly.
"After an accident, filing a car insurance claim should start the reimbursement process for damages or injuries incurred in a car accident. And if you were found at fault in an accident, you will have to pay your deductible before the insurance company repairs or totals the vehicle and pays you for its value," says Lauren McKenzie, insurance broker/agent with A Plus Insurance.
The claims process can be overwhelming, but you must follow the proper steps to receive compensation from your car insurance company. This guide will walk you through the insurance claims process for car accidents so you can get the most out of your claim.
Key Highlights
Call your insurance company as soon as possible after an accident. An insurance adjuster will review the incident and determine who was at fault.
If you file a collision claim with the other driver's insurance company, you will not have to pay a deductible. But if you file with your own company, you will be responsible for the deductible.
If unsatisfied with the insurance company's settlement offer, you can appeal the decision and ask the insurer to reconsider.
On average, an at-fault accident can trigger a 55% to 125% increase in insurance rate, according to 2022 CarInsurance.com data.
What is an insurance claim?
An insurance claim requests your insurance company to reimburse you for losses covered by your policy. A policyholder can make claims against their car insurance, homeowners insurance, health insurance or life insurance policies when they suffer a loss. The insurance company will then investigate the claim and determine whether to pay it.
If the claim is to be paid, the policyholder will receive a check for the amount of the covered loss. Claims can be filed online, by phone or at an insurance company office.
What are the different types of car insurance claims?
There are different types of car insurance claims. The most common ones are liability, collision and comprehensive claims.
Your insurance company will inform you what type of claim you are filing, but there are restrictions to what kind of claim you can file, depending on the coverage type. For instance, if your policy does not comprise collision coverage, you cannot file a collision claim and expect your insurer to pay out.
Here's a breakdown of the different types of claims:
Liability claim:
Liability coverage pays for medical care and property damage for the other people involved in an accident if you are at fault. If you carry liability coverage, your insurer will pay for the repairs up to your policy limit. But if the damage exceeds the coverage limits, you'll have to pay for any bodily injuries and property damage out of pocket.
Comprehensive and collision claims:
Comprehensive and collision coverage is essential for protecting your car in an accident. Collision will cover damages resulting from a collision with another vehicle. At the same time, comprehensive protects you against theft or weather damage that isn't caused by collisions and other risks like vandalism and animal strikes.
Underinsured motorist claim:
If you have underinsured motorist coverage (UIM), you will be covered if you're in an accident caused by a driver who does not have enough insurance to cover the costs of the damage.
If you make a car accident claim under your UIM policy, your car insurance company will pay for the damage not covered by the other driver's insurance up to the limit of your UIM policy. In most states, whether you add UIM coverage to your car insurance policy is a personal decision. Still, you should consider it if you want to be fully protected.
Total loss claim:
If you were in an accident and the cost to repair your vehicle is more than the actual cash value, your car insurance company will consider it a total loss. Also, if your car is totaled and you carry the right coverage, such as comprehensive and collision coverage, your insurer will settle the claim.
Diminished value claim:
Diminished value is the loss in resale value that a car suffers after it has been in an accident. To file a successful diminished value claim, you must prove that your car's value has decreased due to the accident.
How does the car insurance claims process work?
If you're involved in an accident, starting the vehicle damage claims process as soon as possible is better. The time limit to file an auto insurance claim varies by state. Still, once you've assessed the situation and ensured everyone involved is safe, you can take the following steps to file a claim with your insurance provider.
Step 1: Report the accident: Getting a police report will provide official documentation of the accident and will help provide insight into what happened and who was at fault.
Step 2: Document the damage: The best way to ensure you get compensated for any damage in a car accident is by taking pictures or a video of both the vehicles and the accident scene.
Make no verbal agreements with the other driver but draft a description of the accident that all drivers sign, and get copies or take photos. This documentation will work as legal evidence should any litigation arise.
Step 3: Review your auto insurance policy: Before filing a claim, review your insurance policy and understand your coverage conditions. Your collision coverage will pay for the damage to your vehicle and any car accident injuries you suffered, minus the deductible.
But if you carry liability insurance, it will only cover the other driver's bodily injury and property damage if you are at fault in the accident.
Step 4: Contact your insurance provider: Once you have determined whether your policy covers the accident, the next step is to contact your insurance company. You can file a claim online, through a mobile application, over the phone or by contacting the agent.
The insurer will ask for the following details:
Date, time and location of the accident.
Name, address, contact number and policy number of all parties involved.
Picture and video of both vehicles taken after the accident.
Copy of a police or accident report, if filed.
Step 5: Work with your adjuster: Your insurer will assign an adjuster to investigate your claim. The adjuster will arrange an inspection and assess any damage or personal injury that might have been incurred, study the police reports and interview the witnesses if necessary.
Step 6: Understand the settlement offer: The adjuster will submit their report to the insurance company and then you'll receive a settlement offer.
Depending on the carrier, you may be asked to get a repair estimate, and the repair shop will share the estimated repair cost with the insurance company. You can appeal if you are not happy with the settlement offer.
Read more: Do you have to pay taxes on an insurance settlement?
Step 7: Receive claim settlement check: You'll receive the settlement check amount you agreed upon within a few weeks or months, depending on the type of claim.
Here's where to file a claim with some of the largest auto insurance companies:
How do car insurance companies pay out claims?
If you file a car accident claim, your company will send you a check or bank transfer, or they will pay the repair shop directly. Once your claim is approved, you will receive payment.
When you make a more significant claim, it can take some time for the insurance company to process and settle your case. But more minor claims require less processing time and are usually paid sooner.
If you are at fault in the accident, your insurer will pay for the damages to the other driver. And if you have a full-coverage policy, your collision coverage will cover the damage your vehicle incurred or any bodily injury you may have sustained up to the limits of your policy.
Learn more: Is it fraud to keep insurance claim money and not use it to repair a car?
How long do you have to file a car insurance claim?
Car insurance claims must be filed within a "reasonable" or "prompt" time frame to be eligible for reimbursement. The exact time frame varies by insurer, type of coverage and your state's statute of limitations.
Go through your policy or contact your insurance provider to know how long you must file an insurance claim. File the claim as soon as possible or within a reasonable time to avoid being denied the claim settlement.
Expert Advice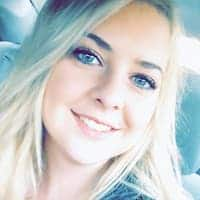 Lauren McKenzie
Insurance broker at Learnandserve.org powered by A Plus Insurance
"In the event of an accident, it is important to contact your insurance company right away to file a claim. They may be able to help determine who was at fault if there is not a police report and communicate with the other party's insurance provider to make a determination. The sooner the claims process starts, the sooner you will be provided with a solution," McKenzie says
How long do car insurance claims take to pay out?
Most insurance companies aim to settle car insurance claims within 30 days, although this can vary by state and the type of the claim. It may take a week or two to resolve if you have a small claim, such as wind or hail damage.
However, if you have a more complex claim, such as a car accident and an investigation is required, it could take several weeks or even months as they significantly impact settlement timing.
Insurers will typically require you to submit paperwork and documentation before they can process your claim.
Once the car insurance company has the necessary information, they will review your claim and determine your payout. If you are unsatisfied with the amount, you may be able to appeal the decision. Ultimately, how long it takes to settle a car insurance claim depends on the specific details of your case.
"All insurance companies differ on how well they handle claims and how fast the turnaround time is. It is important to keep this in mind when searching for an insurance provider. Some companies do not have high ratings when it comes to this aspect and customers end up learning the hard way and may become frustrated with the claims process," McKenzie says.
"Sometimes, taking a cheaper insurance policy is not always in your best interest, because they may not have great ratings for their claims process. If you are insured with a reputable insurance company such as Progressive, Travelers, Allstate, State Farm and Geico, to name a few, they generally take one to two weeks to finish the claims process."
Can you file a claim right after getting insurance?
Yes, you can file a claim right after getting insurance. There is no waiting period before you file a claim with your insurance provider. You are allowed to file insurance claims without any restrictions as long as the incident occurs after the effective date/time of purchasing the policy.
When should you not file an auto insurance claim?
Car insurance claims can be tricky. You want to be sure that you are covered. But on the other hand, you don't want to file a claim unless it is indispensable.
For example, if your car gets damaged and the cost of repairing it will be less than what you set forth as a deductible, then filing a claim may not serve you well – not only will it not pay out as much, but your rates are likely to go up.
You could avoid filing an auto insurance claim in the following situations:
You caused minor damage
If the damage is relatively minor and can be paid out-of-pocket, it may not be worth the hassle or the potential increase in premiums. On average, an at-fault accident can trigger a 55% to 125% increase in insurance rate, according to 2022 CarInsurance.com data.
Suppose you are at fault in a collision and cause minimal damage to the other driver's vehicle and the repair cost is reasonable. In that case, you can ask them if you can pay for the repairs yourself instead of filing an insurance claim with your carrier.
You have inadequate coverage
If you only carry liability insurance and do not have collision coverage, your insurer may not cover you for the damage you cause. It's better not to file a claim in case of inadequate coverage. If you want the auto insurance company to cover the damage after a crash, you will need collision insurance.
How do car insurance claims affect your rates?
How your rate is affected after an accident claim depends on individual state laws and the insurance provider's guidelines.
An average driver will see the following hikes, based on a 2022 CarInsurance.com analysis of rates fielded from up to six major insurers in 10 ZIP codes in each state:
Different companies raise your rates differently following claims, so if you're suddenly paying a much higher rate after an accident, shop around for a lower rate.
Comprehensive guide to understanding your car insurance declarations page
Frequently asked questions: Car insurance claims
What happens when an insurance claim is made against you?
If you are involved in a car accident and someone makes an insurance claim against you, a few things may happen. Your insurance company will ask a claims adjuster to investigate the accident and determine who is at fault. If you are found to be at fault, your car insurance company will settle the insurance claim, but your rates will likely go up.
However, if the other driver is at fault, their insurance company will be responsible for paying for the repairs. In either case, it is better to document the accident with pictures and witness statements to have a strong case if you need to file a claim.
How many claims are allowed against an auto insurance policy?
How many claims you can file in a year is unlimited. However, most car insurance companies will inform you that they may cancel your policy if you file more than two claims yearly. Also, If you have a history of making multiple claims, you may be considered a high-risk driver and could be subject to higher insurance rates or even denial of coverage.
How long do claims stay on your car insurance record?
Typically, a car insurance claim stays on your record for three to five years. Insurers look at your insurance history to analyze the risk of insuring you and determine the premiums. You will pay higher insurance rates if you have two claims within two years.
What do you do if your insurance claim is denied?
If your car insurance claim is denied, don't despair. Review the insurance policy to ensure you are covered for the damages you claim. If you are covered, the next step is determining why your claim is denied.
The most common reasons for an auto insurance claim denial are that the policy does not cover the damage or that the insured did not follow the proper procedure for filing a claim. If your claim is denied for one of the reasons, you may be able to appeal the decision.
The insurance company might be wrong, but there is a possibility that the denial is legitimate. But if you believe that the insurer doesn't have a valid reason to deny the claim, you can dispute the claim by contacting your state's insurance department.
Gather the additional documents to support your appeal and dispute the claim. You may also want to take the advice of an attorney if you are not comfortable challenging the denial on your own.
Read more: What are the most expensive car insurance claims ever
Resources & Methodology
Sources
Progressive. "Auto insurance claims." Accessed June 2022.
Insurance Information Institute. "How to file an auto insurance claim." Accessed June 2022.
Insurance Information Institute. "Understanding the insurance claims payment process." Accessed June 2022.
Methodology
CarInsurance.com commissioned Quadrant Information Services to find out how much car insurance rates increase after a policyholder files an insurance claim. We have also gathered data to understand the rate increase after an at-fault property damage accident and at-fault bodily injury accident.
The 2022 rates used are based on the sample profile of a 40-year-old male, driving a Honda Accord LX and carrying a full coverage car insurance policy. The full coverage limit is 100/300/100 which represents, $100,000 for bodily injury per person, $300,000 for bodily injury per accident and $100,000 for property damage.