Customers who switch save an average of
$658/ year*
Find the Best
Car Insurance Quotes
Nearly 10 million competitive rates provided by companies like:
---
Get personalized car insurance quotes at CarInsurance.com
Get rate estimates
Our
car insurance estimator
provides customized rates based on your input, giving you an idea of what you can expect to pay and how much coverage you should buy.
Compare car insurance quotes
Regularly
comparing car insurance quotes
is the most effective way to get the best deal on auto insurance. You can save money by seeing which carrier offers the cheapest rate.
Buy car insurance online
Get expert advice on how to
buy car insurance online
, which allows you to shop on your own schedule. We'll walk you through the steps to help you decide how much coverage you need.
Best Car Insurance Companies
We have the details on the
best car insurance companies
and how they rank for claims service, customer service, value and the best website/apps.

State Farm
State Farm earned the top spot in our review of 2023's Best Auto Insurance Companies. Top-notch trustworthiness and excellent customer satisfaction at affordable prices set State Farm apart and secured its ranking as the Best Car Insurance Company of 2023.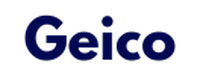 Geico
Geico is the No. 2 company in the survey and is known for its affordability and customer satisfaction. The company offers lots of specialty coverages and discounts. Geico scored well for ease of service and renewals.
Auto-Owners
Auto-Owners ranked No. 3 in the survey, scoring highly for high renewal rates and affordability. Customers reported that the company is people-oriented and focuses on customer needs.

Travelers
Travelers earned a top 10 spot in our annual review of Best Auto Insurance Companies – the highest-scoring company for customer satisfaction and had cheaper premiums than many competitors. Travelers also had high scores for customer loyalty.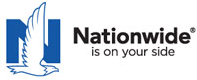 Nationwide
Nationwide was ranked as the fifth-best company for 2023, ranking highly for cheap rates, a high renewal rate and high level of claims satisfaction.

Erie
Erie was the No. 6 company in the 2023 ranking with one of the highest levels of customer satisfaction and a high score for policy offerings, customer recommendations and affordability.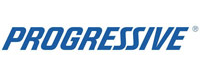 Progressive
Progressive ranked No. 7 and got high marks for customer satisfaction, policy offerings and renewals.

American Family
American Family customers are happy with the No. 8 auto insurer AmFam for its customer service and auto and home bundling.

Allstate
Allstate ranked among the top 10 in our annual Best Car Insurance Companies survey as being the best company for high-risk drivers.

Farmers
In the No. 10 spot, Farmers was chosen for its great discounts and home/auto bundles.
View All Top Companies
Get car insurance quotes from major companies
When it comes to choosing a car insurance company, it pays to shop around. Whether you have a teen driver or an imperfect driving record, getting quotes from different companies is the best way to pay less without sacrificing your coverage.
And life events life getting married and moving can influence how much you pay for car insurance, so get quotes every six months or year around renewal time. Check out the average insurance rates by carrier for major insurance companies in 2022.
Methodology
CarInsurance.com commissioned Quadrant Information Services to report average auto insurance rates for a 2021 Honda Accord LX for about 34K+ ZIP codes in the United States.
Averages are based on insurance for a single, 40-year-old male, with no violations and who commutes 12 miles to work each day. With policy limits of 100/300/100 ($100,000 for injury liability for one person, $300,000 for all injuries and $100,000 for property damage in an accident) and a $500 deductible on collision and comprehensive coverage. Your rate depends on your personal factors and vehicle.
We did the homework for you!
34K+ ZIP Codes
analyzed for auto insurance rates
| Company | Avg. Annual Premium |
| --- | --- |
| Geico | $1,266 |
| State Farm | $1,436 |
| Travelers | $1,488 |
| Progressive | $1,686 |
| Farmers | $1,980 |
| Allstate | $2,086 |
Calculate your car insurance quote by ZIP
Car Insurance in the USA – Rates by State
Where you live plays a major role in how much you pay for car insurance. That's because your location is used as a springboard for calculating rates.
Most insurance companies consider the number and cost of accident claims in your area and set a base rate accordingly. Then, the rate is adjusted up or down depending on other factors, such as your age, driving record and the type of car you drive.
Overall, state laws differ in how much insurance you must buy to drive legally. In some states, you need more coverage than others to meet the minimum requirement mandated by state law.
…
A CarInsurance.com data analysis found that the annual average cost for auto insurance in 2022 is $511 for the state-minimum coverage, $637 for liability-only coverage and $1,682 for a full-coverage policy with the limits of 100/300/100.*
See how state car insurance rates compare for various coverage levels and find out how your car insurance quotes and rates are affected by age, accidents, non-moving violations and credit scores in California, Texas, Michigan and every other state. Learn which coverage limits to get auto insurance quotes for and find expert tips on how to save money on your policy.
Read More
Compare rates &
Save up to $658*
per year on auto insurance
Popular States
Show all states
Get Free Car Insurance Quotes Near You
From the experts who also bring you