Missouri steps up for consumers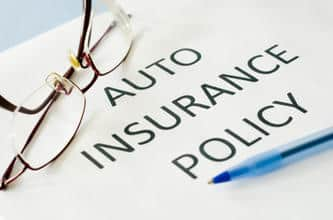 Ever want to see the fine print in your car insurance policy before you buy?
I certainly have. Knowing the information listed on a policy beforehand could make a difference on what car insurance company you'd choose as your provider.
Missouri consumers shopping for car insurance now have the opportunity to review insurance policies and mandatory endorsements from many of the state's largest auto insurance companies before purchasing a policy thanks to the Missouri Department of Insurance (DOI) offering sample policies on its website.
Missouri joins Nevada in offering copies of sample policies. Nevada's Division of Insurance website offers policy and endorsement forms from the 10 largest car insurance groups writing in Nevada.
[Let CarInsurance.com help you find affordable auto insurance now.]
Missouri is offering policies from over 20 companies listed in order of their market share in Missouri. State Farm currently leads the pack with over 20 percent of the market.
The Missouri DOI provides consumers with websites and toll-free numbers for each car insurance company listed. Additional information the department has compiled on the insurance company, such as if it's a subsidiary of another larger auto insurance carrier, is also noted.
Both Missouri and Nevada also offer sample homeowners policies on their insurance regulators' websites.
Missouri Department of Insurance Director John M. Huff says, "When shopping for insurance coverage, consumers can benefit from having additional resources about the products they are considering buying."
We wholeheartedly agree.
Policy restrictions, limitations and exclusions can be especially baffling to many motorists. Looking over policy terms and endorsements before obtaining a policy will allow drivers to ask the DOI, or the specific insurer, about items that are confusing and obtain clarification before signing a binding contract.
We're hopeful that other states' insurance departments will follow suit and provide consumers with free car insurance policy samples online. For future consumer resource endeavors, we suggest gathering sample surcharge schedules – because every driver is interested in knowing how much an insurer could raise rates and for what reasons.