Minneapolis car insurance rates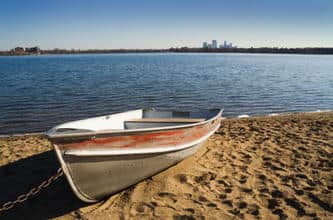 Minneapolis-St. Paul is now the 10th-worst metro area in the nation when it comes to traffic congestion, according to a national study released by the Washington-based firm INRIX. Much congestion originates around Twin Cities bottlenecks. Minneapolis's worst is the junction of I-494 and Highway 169 in Eden Prairie and the I-494 interchange with Highway 5. Where you have bottlenecks, you also have backups, delays and fender-benders.
Walk Score ranks Minneapolis ninth among the 50 largest U.S. cities for pedestrian friendliness, with Downtown West and Loring Park noted as "walker's paradises."
Golden Valley and other neighborhoods along I-94 have the highest car insurance rates, not just in metropolitan Minneapolis but in the entire state. Rates fall rapidly for suburbs like Coon Rapids, Edina and Bloomington. (See how Minneapolis compares with other Minnesota cities by clicking around the map below.)
Whatever your ZIP code, you can still save money by comparison shopping. Your neighborhood may be expensive, but two car insurance companies will offer the same driver in the same car quotes that differ by hundreds of dollars or more.
Our Minnesota car insurance profile page lays out what Minneapolis drivers need to know.
---
Why Minneapolis car insurance rates are so high
Winters in Minneapolis are bad enough, but it's the springs that take their toll on the roads. The cycle of daytime melting and nighttime freezing causes pavement to heave and crack --and combined with shrinking public works budgets to maintain the area's 134,000 miles of roads-- that adds up to a bone-rattling pothole season.. Severe damage from a pothole encounter would be covered by your collision insurance, if you have it. Otherwise you'll have to file a claim with the city or state highway department.