Minneapolis car insurance rates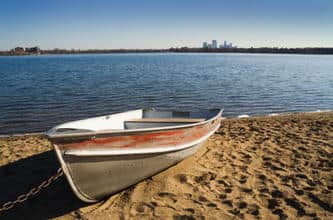 If you're researching the cheapest car insurance in Minneapolis, MN or want to find out how to get the best auto insurance coverage while shopping for a policy, here you'll find average car insurance rates listed by ZIP code and company, as well as average monthly car insurance rates for Minnesota so you can get a reference point for how much you can expect to pay. We'll also explain how coverage works, and how much car insurance you need.
Minneapolis drivers pay some of the highest car insurance rates in the state, second to St. Paul, but regardless of where you live, you can save a considerable amount if you compare rates. Consider the following:
Many factors go into calculating car insurance rates – your age, your driving history, your credit -- but a driver's location is typically used as a base line for the process. Insurance companies assess ZIP codes' risk levels based on the number and severity of car insurance claims within the area. They also use different formulas when deciding what you pay, which is why the price for the same policy varies by hundreds, or thousands, from one insurer to the next.
For example, Minneapolis ZIP code 55404, with an average rate of $1,656, is the most expensive in the city and the fourth highest in the state, according to a CarInsurance.com analysis. The highest rate fielded from six insurers for that neighborhood ($2,150) was over $1,100 more than the lowest ($1,031), according our rate analysis.
The wide range in rates from different insurers shows why it's wise to compare car insurance rates. Enter your ZIP code in the average rate tool below to see the price for a policy in your neighborhood, as well as the highest and lowest cost fielded from six insurance companies.
---
Here's how the highest average Minneapolis car insurance rate ($1,656) compares to others, for a full coverage policy:
$653 more than the least expensive average rate ($1,003) in the state, Truman ZIP 56088
$469 more than the state average ($1,187)
$88 more than the average rate for all of Minneapolis ($1,568)
$301 more than the national average rate ($1,355)
Minneapolis car insurance rates by ZIP code
Here are the 5 most and least expensive ZIP codes for car insurance in Minneapolis. You'll see in the chart below that you can save over $1,000 just by comparing car insurance quotes, no matter which address you call home.
Most expensive
| ZIP code | Average annual rate | Highest rate | Lowest rate |
| --- | --- | --- | --- |
| 55404 | $1,656 | $2,150 | $1,031 |
| 55412 | $1,654 | $2,118 | $1,031 |
| 55454 | $1,628 | $2,143 | $1,031 |
| 55407 | $1,623 | $2,151 | $1,031 |
| 55486 | $1,609 | $1,996 | $1,031 |
Least expensive
| ZIP code | Average annual rate | Highest rate | Lowest rate |
| --- | --- | --- | --- |
| 55419 | $1,420 | $1,894 | $824 |
| 55417 | $1,438 | $1,894 | $1,000 |
| 55418 | $1,459 | $1,799 | $1,003 |
| 55484 | $1,529 | $1,996 | $1,024 |
| 55401 | $1,530 | $2,086 | $1,031 |
*Methodology for rates by ZIP code:
CarInsurance.com commissioned Quadrant Information Services to run auto insurance rates for a 2016 Honda Accord for more than 30,000 ZIP codes in the United States using six large carriers -- Allstate, Farmers, GEICO, Nationwide, Progressive and State Farm. (In cases where an insurer's rate wasn't available, another major carrier's rate was substituted.) Averages are based on insurance for a single 40-year-old male who commutes 12 miles to work each day, with policy limits of 100/300/100 ($100,000 for injury liability for one person, $300,000 for all injuries and $100,000 for property damage in an accident) and a $500 deductible on collision and comprehensive coverage. This hypothetical driver has a clean record and good credit. The rate includes uninsured motorist coverage. Average rates are for comparative purposes. Your own rate will depend on your personal factors and vehicle.
Minneapolis car insurance requirements

Minnesota state law requires the following minimum car insurance coverage:
Minimum bodily injury liability
$30,000/$60,000
Minimum property damage liability
$10,000
Uninsured/underinsured motorist bodily injury
$25,000/$50,000
Personal injury protection
$40,000
Cheapest car insurance in Minneapolis, MN
Minimum liability coverage limits of 30/60/10 are required to drive in Minnesota. You are also required to buy uninsured and underinsured motorist coverage. Buying the state required limits is definitely the cheapest way to go. But your assets and savings aren't shielded from lawsuits and you won't be covered for damage to your own car. You should only buy bare-bones coverage if you have a car that is more than 10 years old and you have few assets and don't own a home, says Penny Gusner, CarInsurance.com consumer analyst. Even then you are at risk for being on the hook to pay out-of-pocket for repairs and medical bills in accidents you cause, as costs for even a minor fender-bender can exceed what insurers will pay out under a minimum liability policy.
Best auto insurance in Minneapolis, MN
The best auto insurance includes enough protection to prevent financial ruin and usually doesn't incur a big additional expense. In some cases, you can even hike your policy limits and pay a few dollars less. You'll see below that hiking your coverage to liability limits of $50,000 per person ($100,000 per accident), and $50,000 for property damage costs less than the lower state minimum limits.That's because in some instances insurance companies take into account the amount of coverage you had prior to buying or renewing your policy. If you had higher liability limits in your past, they consider you less of a risk and therefore you get a lower rate. For example, if you have just state minimum coverage, and then buy another state minimum policy, you won't get a price break. The same is true if you have state minimum limits and then go to higher limits, of say, 50/100/50. But if you had 50/100/50 previously and then buy another 50/100/50 policy, you do get a price break.
Increasing your insurance from the state minimum ($579 yearly) to full coverage ($1,187 yearly) costs $608 more, or about $51 a month, on average.
Average monthly car insurance rates in MN by coverage level
Minnesota state minimum average annual rate: $579 a year; $48 a month
Liability only; 100/50/100 average annual rate: $575 a year; $47 a month
Full coverage of 100/300/100, with comprehensive and collision and $500 deductible: $1,187; $99 a month
For more details on how comprehensive, collision, uninsured motorist coverage and liability work to protect you and your car as well as damage and injuries you cause in an accident, see our Minnesota car insurance page or explanations of the different types of car insurance.
Who has the cheapest Minneapolis car insurance rates?
Geico provides coverage for the city at the lowest rates, based on a CarInsurance.com analysis of rates from six major insurers for nearly all ZIP codes in Minneapolis. Below you'll see average annual rates for Minneapolis, ranked cheapest to most expensive, for three coverage levels.
| Company | State minimum |
| --- | --- |
| Geico | $525 |
| Farmers | $837 |
| State Farm | $861 |
| Allstate | $900 |
| Nationwide | $1,118 |
| Progressive | $1,158 |
| | |
| Company | 50/100/50 |
| Geico | $564 |
| Farmers | $809 |
| Allstate | $872 |
| State Farm | $931 |
| Progressive | $1,057 |
| Nationwide | $1,126 |
| | |
| Company | 100/300/100 |
| Geico | $1,022 |
| Farmers | $1,287 |
| State Farm | $1,609 |
| Progressive | $1,734 |
| Nationwide | $1,827 |
| Allstate | $1,928 |